FRP Composites Used to Build Theme Park Attractions
by Tencom Ltd.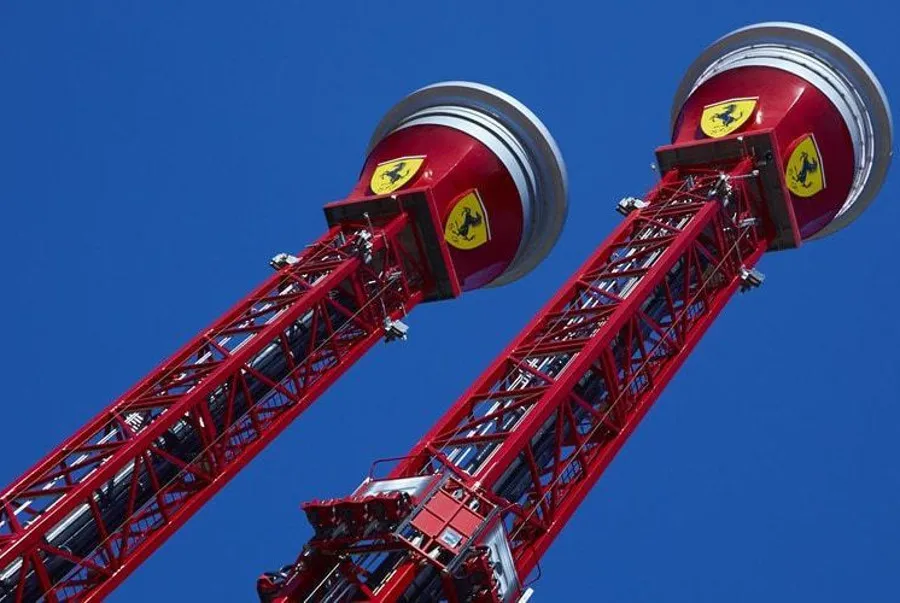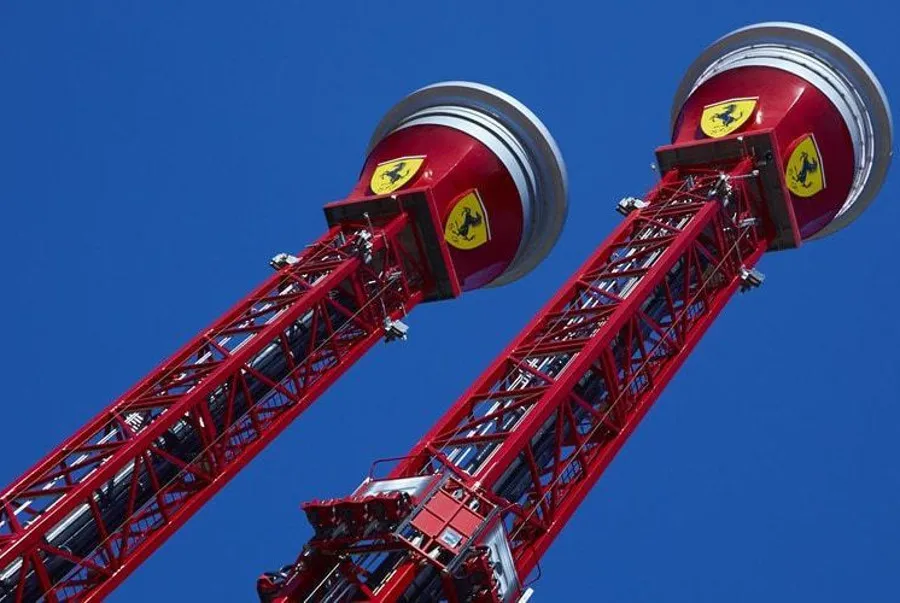 Located in Salou, Spain about an hour away from Barcelona is an innovative theme park that has created attractions using Fiber Reinforced Polymer (FRP) composites. Known as Ferrari Land, it is home to the tallest roller coaster ride in all of Europe.
The ride – called Red Force – is one of two rides built using (FRP) composite parts of varying shapes and sizes.
Pic Credit: https://www.civitatis.com/en/vilaseca/ferrari-land-tickets/
Creating Theme Park Rides
Besides the Red Force roller coaster, which stands 377-feet (112 meters) tall, the second FRP composite attraction is the Ferrari Experience building. Both were built using FRP composite roof panels and wall cladding along with flat aluminum panels.
The curved FRP composite parts cover 16,145 sq feet (1,500 sq meters) over both attractions. Every pultruded piece was either double curved or non-linear with tight angles/curves. They all had fixing point flanges that had been molded into the design as well.
Individually, 800 FRP composite pieces were hand-laid by architectural specialists. These parts vary in sizes from 5.3 sq feet (0.5 sq meters) to 53.8 sq feet (5 sq meters). The reason why some aluminum parts were also used in the construction is to ensure identical color matching.
Every part was spray-painted before it was installed. This is a slightly different coloring process than usual for FRP composites. Typically, pigments are added during the pultrusion process to create colors. However, to make sure that all of the pieces matched perfectly, every part was spray-painted upon arrival.
Why FRP Composites are Used for Theme Park Rides
Most roller coasters are made of metal. However, due to specific fire codes, FRP composites were brought in. As non-conductive building parts, FRP composite profiles are resistant to heat and electricity. They have very high melting points and are flame-retardant.
This characteristic is very attractive in the theme park industry. The engineers for the Ferrari Land attractions used a high-performance methacrylate resin that provided enhanced fire-resistant capabilities. Furthermore, to meet other Euroclass fire regulations, an Alumina trihydrate resin with an extra flame-retardant additive was also used.
Aside from being resistant to fire, FRP composites are also resistant to moisture, impact, and sun exposure. If it rains, no corrosion, rust, rot, or warping will occur. Ultra-violet radiation will not wear down the material or compromise it at any point during its lifetime.
Also, the weight of the roller coaster carts will not impact the integrity of the ride. Known for long-lasting durability, FRP composites are the right choice for theme park attractions.
Specialty Resins
The designers of the Ferrari Land attractions didn't use typical FRP composites to create the curved panel. They used composites that had been enhanced with specialty resins.
Here at Tencom, we offer specialty resins for unique projects as well. Every project is different and may require various specifications that need to be met. That is why we offer a variety of resin formulations that can be used to meet your specific requirements.
Whether you need super strength or extra flame-retardant capabilities, our specialty resin system has been formulated to reinforce fiberglass profiles of any type.
We like to use raw materials in our resin formulations that include bonding resins, polyurethane, epoxy, high-temperature vinyl ester, fire-retardant vinyl ester, and fire-retardant polyester. Over our 22 years of experience in the field, we have found that these materials work best with our specific pultrusion process.
Customization is what we do best. You can order many different fiberglass profiles with specialty resin reinforcement. Currently, we can provide products ranging in lengths from 5-inches to spools. These products can be created with thicknesses varying from 0.06-inches to 2-inches, and they can tolerate temperatures between -50°F and 450°F.
Keep in mind that those numbers are averages. We can make just about anything with our customized pultrusion setup. The average fiberglass profiles take three to four weeks to complete, though products that have been reinforced with specialty resins can take up to eight weeks. The additional time is needed to accommodate the tooling process.
Sports and Recreation
Not only can FRP composites be used to create theme park attractions, but they can also be used to build recreational gear and equipment. We specialize in applications for the sporting goods industry. Fiberglass profiles can replace all types of wood and metal in bicycles, surfboards, skis, tennis rackets, fishing rods, and even bowling balls.
The main benefit for using FRP composite materials in sporting goods is that fiberglass is lightweight without compromising on the tensile strength. It can be used for camping gear, fishing equipment, and other types of recreational pieces.
Also, FRP composites are water-resistant, which makes them perfect for outdoor use. If you happen to forget your fiberglass fishing rod or tennis racket outside, don't panic. It's okay. Even if it rains on the gear, nothing bad will happen to it.
FRP composites are non-conductive and resistant to water, heat, electricity, impact, and even insects. Termites are not interested in chewing on your FRP composite gear. They would much rather munch on a wooden tennis racket instead.
As for bicycles, every serious cyclist wants to have a fiberglass bike. It is the ultimate dream bike. Easy to carry in subway stations and onto buses, these bicycles are perfect for urban dwellers. Check out our recent blog post about the innovative FRP composite eBikes that are taking New York City by storm.
The Process
In order to create fiberglass profiles, our specialists bundle E-glass fiber together to create fiber rovings. These rovings are then drawn through a liquid resin bath and injected with any liquid additives.
These can include specialty resins for super strength or enhanced fire-resistance, and it can also include pigments to add color. Then, the product is pulled into a mold and cured. The piece can be pre-cut or pre-drilled to make transportation and installation easier.
To learn more about Tencom, contact our team of experts today.