Pultrusion Shapes: Sports And Recreational Products
by Tencom Ltd.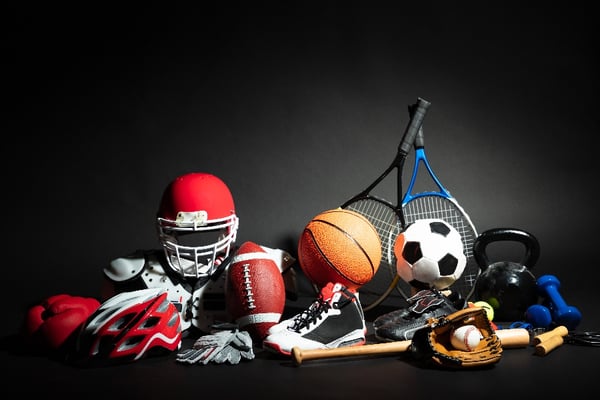 The sports and recreational products industry is one of the biggest manufacturing markets in the world. Within the US, the sporting goods market in the United States is multi-billion dollar industry.
According to market research firm Lucintel, the global retail sporting goods industry is worth $5 trillion and brings in $110 billion per year in the U.S. alone.
Annually, sporting goods store sales in the United States alone amount to more than $47 billion. This includes different product types such as athletic footwear, exercise equipment, licensed sports merchandise, and athletic apparel.
In fact, the sports retail market is expanding and demand among retailers for high-quality goods is only likely to grow.
In addition, recreational transportation items such as bicycles, pleasure boats, RVs and snowmobiles are a thriving industry.
The 2016 Recreational Transportation Top Markets Report ranks recreational marine products, recreation vehicles (RVs), motorcycles and miscellaneous vehicles (ATVs, snowmobiles and golf cars) to be the key industries of the recreational transportation sector.
The same report states that in 2018, US exports reached $7 billion with future growth and demand coming from international markets. All in all, the manufacture of sports and sports-related products support over 180,000 US manufacturing jobs.
What Exactly is the Pultrusion Process and Why Is It Growing In Popularity?
Pultrusion is the process by which reinforces fibers and liquid resin are converted into a plastic by a pulling method instead of a pushing method often used in extrusion processes.
The fibers are saturated by being pulled through a resin bath of epoxy, polyurethane, polyester and/or vinyl ester. Fillers can be blended in as well to enhance the finished product, like colorant, fire inhibitors and UV retardants.
Once saturated, the fibers are entered into a pre-former tool that gets rid of excess resin and shapes the fiber.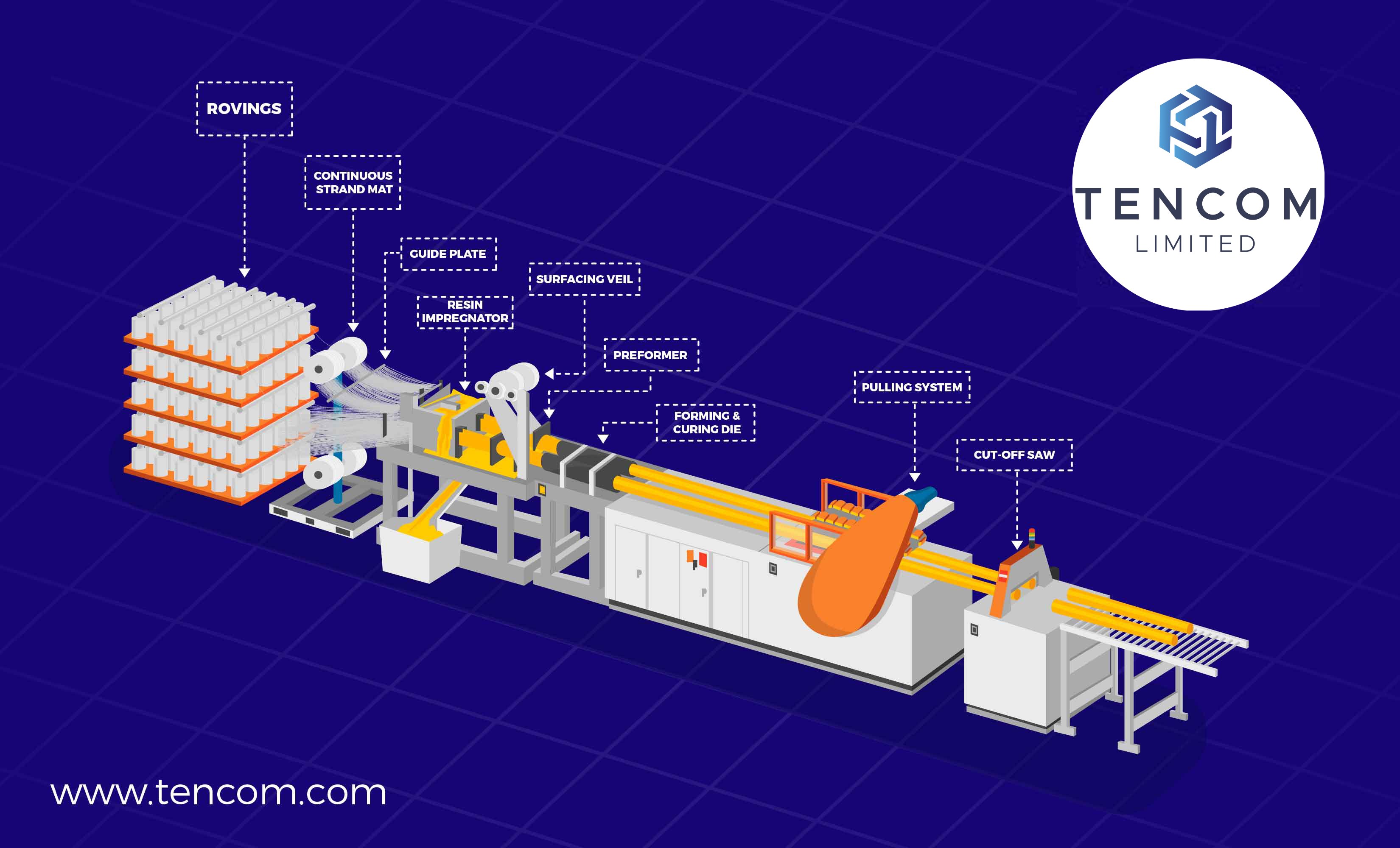 The composite is then pulled through a heated steel die, after which it is cured and becomes a solidified polymer in whichever shape and size the manufacturer wants.
When it is hardened, it is cut and urethane pull blocks are used to prevent the finished product from being cracked or deformed.
Because the fibers are reinforced, these composites have higher strength when compared to extrusion methods and are also more lightweight.
Pultrusion converts reinforced fibers and liquid resin into a fiber-reinforced plastic via a pulling method, turning it into a fiber-reinforced plastic (FRP).
Pultrusion in Sports
In general, sports have helped advance the composites market in the 1990s and 2000s, as engineers developed things like carbon fiber fishing rods and carbon fiber bicycles for pros and amateurs alike.
More and more manufacturers are turning to pultrusion as a way to create superior products that are lighter and quicker to make.
These composites are quickly replacing outdoor sports and recreational equipment for their durability and ability to resist corrosion.
They can replace wood and metal used in fishing rods, skis, bowling balls, tennis rackets, hockey sticks, bicycle handlebars and bikes.
In fact, these types of compounds are found in seven out of 10 outdoor sports furnishings, as materials such as wood and metal are being replaced with lighter and tougher carbon-reinforced composite products.
The Benefits of Pultruded Sports Products
There are many benefits to using pultruded fiberglass for sports goods instead of other types of materials.
Pultrusions are flexible due to the resin mix, making them easy to shape and work with. Unlike wood, they do not rot, mold or warp and are not affected by mildew, making them great for water sport products that are exposed to water.
Because they are naturally non-reactive, they do not require more weather-proofing, which helps save money and lowers maintenance costs.
Fiberglass pultrusions are also non-conducting and corrosion-resistant, making them a great replacement for steel and aluminum products like golf clubs and tennis rackets.
They can be up to 75% lighter and don't oxidize or corrode from weather or chemical exposure.
Pultrusion Shapes Sports and Recreation
Biking - Composites in bikes are a popular sporting option, as it makes bikes lighter. The less material used for a bike, the faster and better it is.


Water Sports - Surfing equipment like paddle board fins are another example where pultrusions can be used. They are lightweight and cheaper to produce and also more sustainable, as they can be made with bio-plastics that are made from reclaimed wood fibers and recycled polypropylene (PP) plastic.


Golfing - Pultrusions can be used to create high-end golf clubs that fit golfers expectations of speed, balance and spin that are lightweight and shock-absorbent. Using a carbon fiberglass composite creates the same quality as forged metals but without being as time and labor intensive.


Racquet sports- Racquets used in tennis, racquetball, squash and badminton make up the second largest category of composites, according to Composite World. The overall tennis industry itself grew by 2.1% in 2018 to be worth $6.19 billion according to data from the Tennis Industry Association.


Winter Sports- While it's difficult to predict demand for skiing and snowboarding due to variations in weather and climate change, it remains in high demand. In the U.S. an average of 15 million skiing participants annually. In 2018, 800,000 snowboards were sold globally, according to Statista. Pultrusion composites are an excellent alternative for winter sports like skiing gear, due to its anti-corrosion properties.
Increasingly, the sports and recreation market is turning to pultruded products as the material of choice.
Pultrusion allows rapid, cost-effective, high-volume continuous manufacture of structural profiles and components that are strong, durable, long lasting, and lightweight.
This is why pultruded products for the sports and recreational markets is considered one of the fastest growing manufacturing areas.