Ultralight Carbon Fiber eBikes Hit the Market
by Tencom Ltd.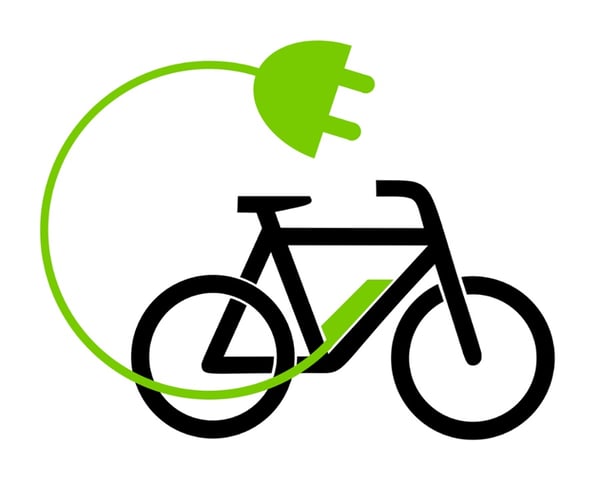 Sportswear, sports equipment, and sporting goods have been gaining a lot of traction with the use of FRP composites recently.
Not only can materials such as carbon fiber be found in marathon running shoes, tennis rackets, and fishing poles, but they can also be found in bicycles.
Now, urban dwellers will be able to race to work in the mornings with the help of the Eeyo 1 ultralight ebike.
Designed specifically for city riders, this innovative bike uses carbon fiber that has been reinforced with Kevlar do deliver the ultimate performance.
The Eeyo 1
Created by Gogoro, the Eeyo 1 is a new electric hybrid bicycle with an ultralight, open frame. It does not have a seat tube, and it has amplified strength due to the carbon fiber composite material that has been reinforced by Kevlar.
As the first project of its kind, the Eeyo 1 only weighs 27.5 pounds, which is about half as much as a typical bike weighs. Engineered for speed, agility, and performance, this ultralight mode of transportation is a breakthrough in bicycle technology.
The elimination of the seat tube allows city riders to move nimbly throughout the tight streets of big cities, and the lightweight frame makes it very easy to carry onto a bus, subway station, or into a garage or apartment.
Powered by the Eeyo Smartwheel, this bike is like nothing you've ever seen before. As a digital drive, it includes the electric motor, sensors, battery, and smart connectivity to provide the necessary power to the ebike.
Neatly packed into a compact hub, this all-in-one drivetrain system can detect the rider's pedal-power via a torque sensor. This data can then be used to provide additional pedal assistance as needed. The tough hills of San Francisco don't stand a chance against this innovative ebike.
Since the electric hybrid cycle is powered by the Smartwheel, riders can travel in Sport Mode for up to 40 miles. That is approximately three days of commuting. If the rider uses Eco Mode, the distance is extended to 55 miles.
It can also reach a top speed of 19 mph, which is quite fast for a bicycle. To charge the battery, the rider simply needs to snap the charging cable around the drivetrain hub.
When the rider walks away from the Eeyo 1, the motor locks as an added layer of security. In place of the conventional bicycle chain, the Eeyo 1 uses a Gates Carbon Drive system that does not require greasing and lasts much longer.
Available in the shades Lobster Orange and Cloud Blue, the Eeyo 1 features a 30-inch inseam, a full carbon fiber frame and fork, and alloy components (rims, handlebars, and seat post).
The Eeyo 1S
The latest advancement at Gogoro is the release of the newer Eeyo 1S ebike. Essentially, it features the same design as the Eeyo 1. However, the change can be seen in the components.
While the Eeyo 1 offers alloy components, the Eeyo 1S comes with carbon fiber rims, handlebars, and seat post. It is entirely made out of carbon fiber composite material that has been reinforced by Kevlar for added strength. That puts the weight at about 26.4 pounds.
One more thing to note about the Eeyo 1S is that it is only available in the shade Warm White. So, if having a snazzy paint color is important, then the Eeyo 1 would be the way to go.
What Is Kevlar?
If you have ever heard of bulletproof vests, then you've heard of Kevlar. This heat-resistant synthetic fiber is a type of aramid fiber that is created by extruding the fibers through spinnerets.
Known for its high resistance, stiffness, strength, and lightweight composition, Kevlar is often seen in applications across industries such as defense, energy, aerospace, electronics, automotive, medical, and more. Because of its buoyancy, it is also widely used in marine applications by the United States Navy.
Its tensile strength is comparable to carbon fiber, which is why it can be used to reinforce carbon fiber components such as the ones on the Eeyo 1 and Eeyo 1S ebikes.
Kevlar is resistant to heat, impact, fatigue, and stress. It can also retain its strength under extremely cold temperatures. No degradation or embrittlement occurs at temperatures as low as -320°F.
Even though Kevlar is also resistant to electron radiation, it is sensitive to ultraviolet radiation. This is another reason why the engineers at Gogoro combined it with carbon fiber.
How Is Kevlar Made?
Manufacturing Kevlar is a two-step process. First, the production of the plastic that makes Kevlar gets underway. This chemical process results in Kevlar plastic being pulled into long, string fibers.
Next, the condensation process begins. Molecular chains become parallel to each other, and they are then cross-linked with hydrogen bonds. This process is what gives Kevlar such a high tensile strength.
What Is Carbon Fiber?
Composed of carbon atoms arranged in a crystalline structure, carbon fiber is one of the most popular Fiber Reinforced Polymer (FRP) composites on the market today.
Due to its high tensile strength and stiffness, it is most commonly seen in applications across the automotive and aerospace industries. In fact, carbon fiber has the highest strength-to-weight ratios in the world.
Resistant to heat, corrosion, moisture, impact, and the elements, this FRP composite is perfect for building a lightweight ebike. The only way to make it even more efficient and ultralight would be to infuse the material with Kevlar.
How Is Carbon Fiber Made
The process of making carbon fiber materials is a bit more complicated. It begins by mixing polyacrylonitrile (PAN) with other additives and spinning it to create fibers.
After the fibers have been stretched and cleaned, stabilizing chemicals are added. At this point, the heating process begins so that the carbon crystals form a tight bond. Next, the fibers are oxidized, coated, and wound into various thread sizes.
Finally, the material gets more heat, pressure, and vacuuming binding to complete the FRP composite process.
Learn More About Pultrusion
Want to learn more about the pultrusion process or request a quote for your next project? Get in touch with our experts here at Tencom today.