Tencom Pultruded Fiberglass Profiles
by Tencom Ltd.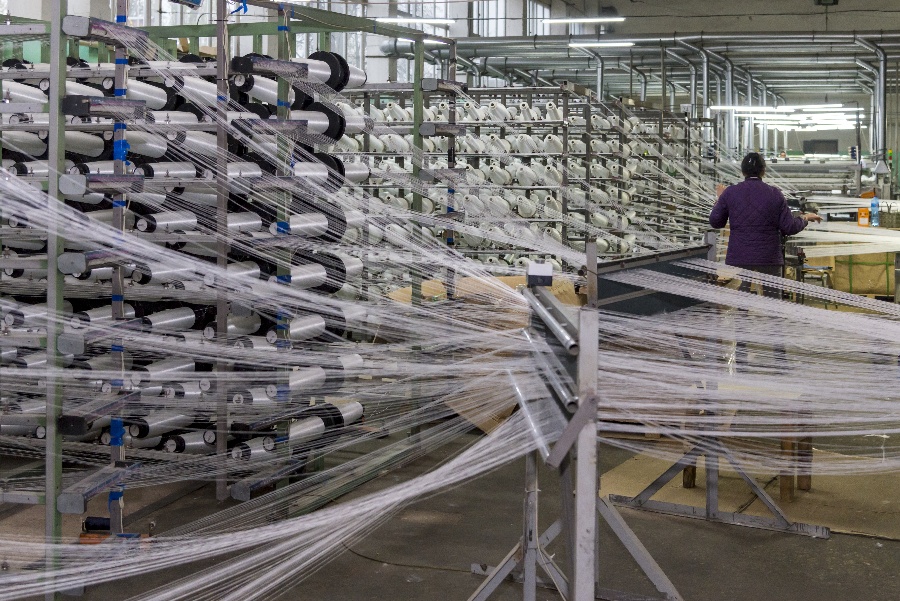 Tencom manufactures a broad range of pultruded fiber-reinforced polymer (FRP) ─ referred to as fiberglass ─ structural shapes and systems. Pultrusion is a proven technique of manufacturing profiles with a constant cross-section.
With pultruded fiberglass profiles, the need for routine painting and maintenance is eliminated for rot and corrosion prevention.
Total life cycle costs are significantly lower than that of traditionally used materials such as wood and steel.
No Heavy Moving and Lifting Equipment
Pultruded fiberglass profiles are lightweight and are easy to handle and transport. They require less equipment, workers, and time to install. Additionally, pultruded structural shapes and systems can be installed on-site with standard tools. This reduces the risk of on-site injuries and downtime associated with traditional materials and installation equipment.
Fiberglass products withstand weathering and intense use. Once installed, fiberglass products are low maintenance and sustainable over the long term.
Safer for Employees
Fiberglass products are electrically non-conductive and can be produced with non-skid surfaces to provide a safe work environment for employees.
In terms of weight, FRP profiles are two-thirds the weight of aluminum and a quarter the weight of steel. Crews that are used to dealing with heavy steel beams or wood poles will find FRP profiles much easier to work with.
Fiberglass products are much easier to handle, move and install, which keeps transportation and maintenance costs at a minimum.
Attractive Replacement for Metals
When a fiberglass profile can resolve the issues associated with using metal in an application, then it becomes an excellent replacement material. Depending on the application, fiberglass can provide customers with advantages including:
corrosion resistance

high strength

lightweight

low conductivity

thermal stability

electro-magnetic transparency

maintenance-free

easy to handle and install
Fiberglass-reinforced composites can have an ultra-high Glass Transition Temperature (Tg) of about 575°F (302°C). As the highest-ranking Tg pultruded material tested, FRP composites remain non-conductive, chemical-resistant, and corrosion-resistant at extremely high temperatures.
Let's take a look at FRP rods and poles in particular. The pultrusion process allows profiles to be formed into almost any shape and customized to meet the needs of different applications.
For example, pultruded fiberglass rods are made of composite materials that consist of polyester resin and fiberglass. They have unique characteristics that are suitable for a wide range of applications in various industries such as manufacturing, construction, utilities, auto, telecommunications, and so on.
The attributes of pultruded fiberglass rods or poles are determined by the composite matrices, which are achieved by varying the resin system and glass content properties. For example, conductor rods are produced by co-pultruding the fiberglass-reinforced resin with copper wires.
As such, fiberglass profiles can be custom-manufactured to meet specific designs and applications. They can be machined, butted, slotted, chamfered, rounded, and pointed easily with simple tools.
In addition, the composition of these rods and poles can be varied to provide extra high strength, tolerate different temperature ranges, or offer flame-retardant, track-resistant, and corrosion-resistant qualities.
For example, pultruded fiberglass poles are used as framing and support for a variety of structures such as:
greenhouses

flag whips

flag poles

kites

electric fence poles

electrical supports

golf flag poles

high jump poles & crossbars

telescoping poles for Ham Radio & CB antennas
Real World Applications
Its flexibility in shape, size and properties has opened up a wide range of applications in the electrical, utilities, consumer, sports and recreation, construction, infrastructure, and telecommunications industries.
FRP applications are used in:
Utilities and distribution companies: for items including utility poles, cross arms, and line markers, electrical lines and trunking, wastewater and water treatment components, non-conductive ladder rails, and fiber optic cabling.
Infrastructure and civil engineering projects: for items such as bridge components, corrosion-resistant guardrails, railway crossing arms, antenna housing, and highway sound barriers.
Building and construction: for items such as window, door, or frame profiles and reinforcements, pipe and electrical supports, and roll-up door panels.
Plant stakes, driveway markers, cable support rods, corrosion-resistant equipment, tent and flag poles, window shades, retaining wall pins, advertising panels, antennas, and so on.
Advantages of Pultruded Fiberglass Profiles
Pultruded fiberglass profiles are easy to work with. They are longer-lasting and safer than many other materials:
Pultruded fiberglass profiles like rods and poles do not rot, mold or warp and aren't affected by mildew or insect infestation. It's rigid, lighter in weight, and strong. They don't require additional weather-proofing (for example, costly coatings, preservatives or films,) have a lower maintenance cost and a much longer lifecycle.




Pultruded fiberglass rods are non-conductive both thermally and electrically, corrosion-resistant, and can be as much as 70% lighter without sacrificing any strength. It offers cost savings by lowering the long-term expense associated with replacing corroded and oxidized materials due to weather, moisture, and chemical exposure.



Pultruded fiberglass rods are impact-resistant, offer higher dimensional stability, and don't interfere with radio waves and EMI/RFI transmissions ─

making it an appropriate solution for many types of radio, radar, and antenna applications.
For example, steel rebar used in infrastructure such as bridges are prone to corrosion and are responsible for high maintenance costs over a structure's lifespan. In fact, one in three bridges are considered structurally deficient in the US.
On the other hand, fiberglass poles and rods can maintain their microstructural integrity and mechanical properties for over 15 years with very little maintenance. This results in a significant reduction in lifecycle costs while enhancing the durability and long-term performance of a structure.
The Takeaway
The use of pultruded fiberglass rods and poles allow for rapid, cost-effective, and high-volume manufacturing of structural components that are strong, durable, and lightweight while keeping maintenance costs low.
In addition, the custom customization options mean the materials are highly adaptable and can be used to meet the fast-evolving needs of many industries and technologies without a high added cost.
If you would like to learn more about using FRPs for your project/s, we'd love to talk to you. To find out more, contact us to see how we can help.