Pultruded Profiles Take the Place of Wood
by Tencom Ltd.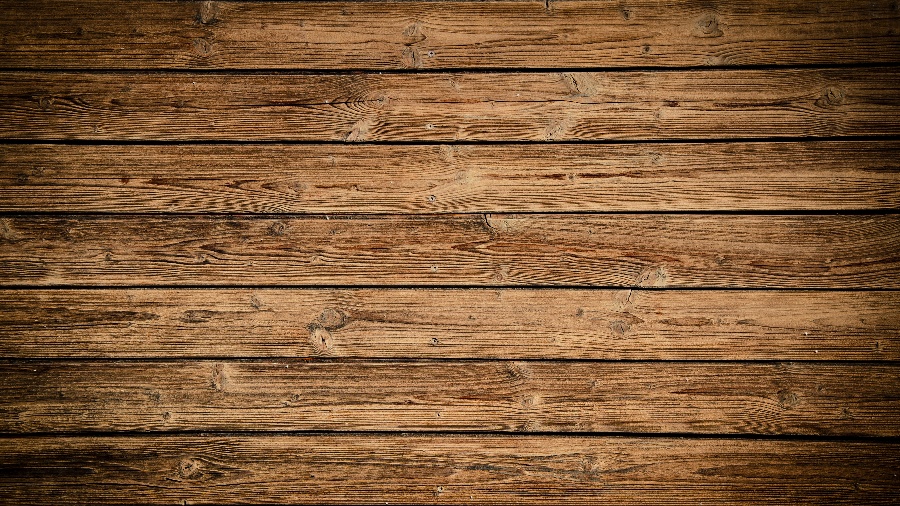 Many utilities, distribution and electrical companies make use of wooden poles, rods and bars because of their low initial cost only to find that their maintenance needs and sustainability issues over the long term leave much to be desired.
By contrast, Fiberglass Reinforced Polymer (FRP) profiles do not need regular maintenance, rot or degrade over time.
FRP profiles are lighter, more reliable, and provide a much longer service life. Companies that have installed fiberglass profiles have found that over time, these products prove to have the lowest installed cost because composite profiles require little to no maintenance and have a longer life span.
Wood products installed in exterior environments can deteriorate and be impacted by environmental and weather elements. Many utilities and distribution companies are gradually looking to replace traditional wood poles with FRP poles that can withstand damage in harsh weather conditions such as hurricanes, tornadoes and windstorms.
Apart from extreme weather conditions, birds, insects and vermin can do damage to poles, rods and bars. This deterioration can be rapid which warrants annual maintenance and even replacements.
Natural wood decomposes and can only be used to build utility structures with the help of chemical coatings. Chemical preservatives are necessary and are applied to the wood poles, structures and supports to make it resistant to corrosion.
It is important to note that the key disadvantage of such chemical coatings are harmful to the environment. When a wood pole is damaged, deteriorated and/or split, it can fall into disrepair and discard in a landfall, toxic chemicals will be discharged into the group.
For example, it's becoming more and more commonplace to see FRP composites used in H-Frame and monopole configurations for distribution and transmission purposes.
By contrast, FRP composite poles, rods and bars are resistant to water damage, heat, impact, insect damage, and corrosion of any kind. FRP bars, poles, rods or tubes do not need to be coated with chemicals before being installed. This extends the life span of the poles and reduces maintenance expenses.
Fiber Reinforced Polymer (FRP) composite profiles have the following advantages:
anti-corrosion
low thermal expansion
light in weight relative to wood and steel
resistant to insects, termites, and so on
portable
durable
reliable
cost-efficient
eco-friendly
To showcase the sustainability of FRP profiles, we look at real-life case study applications:
From 2011 to 2015, a series of hurricanes in the Grand Bahamas downed close to 2,700 wood power poles. However, in the aftermath of the destruction, only the 450 FRP composite poles that had been recently installed were left standing.


Another compelling example can be seen when Hurricane Odile hit the Baja Peninsula of Mexico. After the hurricane had subsided, a post-event evaluation found that most of the wooden poles had been struck down. Only the FRP poles were still standing.


Also in 2017 after a massive windstorm, about 170,000 residents in Rochester, New York lost electricity. The New York State Public Service Commission and local utility service providers replaced wooden utility poles with FRP poles. Budgeted at $1.25 million, the initial costs were estimated at less than the maintenance cost of wood poles.
With the quality of wood deteriorating over the last four decades or so, the people at Sho-ME Power Electric Cooperative in Marshfield, MO made the executive decision to modify 500 miles of H-frame structures. They were looking for a way to bring electricity from Springfield, MO to Marshfield. Instead of changing out the utility poles, the company switched from wooden crossers to fiberglass rods, poles and tubes. Resistant to water damage, these replacements are designed to prevent rot and decay.
FRP Composite Mechanical Properties
FRP composite products require very little (if any) maintenance, and they can last for 80 years or more. With enhanced durability and flexibility, they can withstand the test of time and anything the environment throws at them. They are even resistant to termites.
Exposure to the elements is not a big deal either. UV rays, strong winds, and even heavy rain or snow aren't enough to damage FRP composite poles, rods or tubes.
These lightweight products can be pre-cut or drilled for easy assembly on the job site. Shipping costs are also considerably lower.
Other Applications
Currently, there are many building elements that go into supplying residents with power, water, and gas, many of which are made of wood or metal materials. They can be easily replaced by FRP products. Some of these building pieces include:
cross arms
grating
fencing
plates
rods
bars
support beams
catwalks
handrails
ladders
access ways
stairways
transformer housing units
The Takeaway
Fiberglass FRP is one of the most versatile manufacturing materials. It can be fabricated into a vast array of shapes and profiles including rods, poles, channels, sheets and customized shapes.
Moreover, this shaping can be done inexpensively in comparison to wood, aluminum or steel. This versatility means FRP is often a preferred choice for highly customized or intricate components.
Through pultrusion, Tencom can deliver:
Stronger and more reinforced components, with greater tensile strength and rigidity than you'll find in regular FRP molded products

Profile shapes that can't be achieved through regular FRP processes

Larger products (as pultrusion creates a continuous flow of FRP).
Using custom dies, Tencom can create profile shapes of almost any configuration and can work with you to build components with specifications that precisely fit your design concept. We can greatly extend your manufacturing reach with new possibilities for industrial design.
When project owners need customized profiles, fiberglass is one of the most versatile manufacturing materials in the market. Apart from common shapes such as bars, rods, square tubes, channels, equal angles, tailored profiles are possible as well and can be ideal for very intricate or customized applications.
In the final analysis, you get superior strength and a precisely tailored product which better meets your design criteria. To learn more about our high-quality fiberglass pultrusion manufacturing methods, find out more about custom fiberglass pultrusion.
Contact us today and talk to us about your needs.