Pultruded Tree Stakes and Driveway Markers
by Tencom Ltd.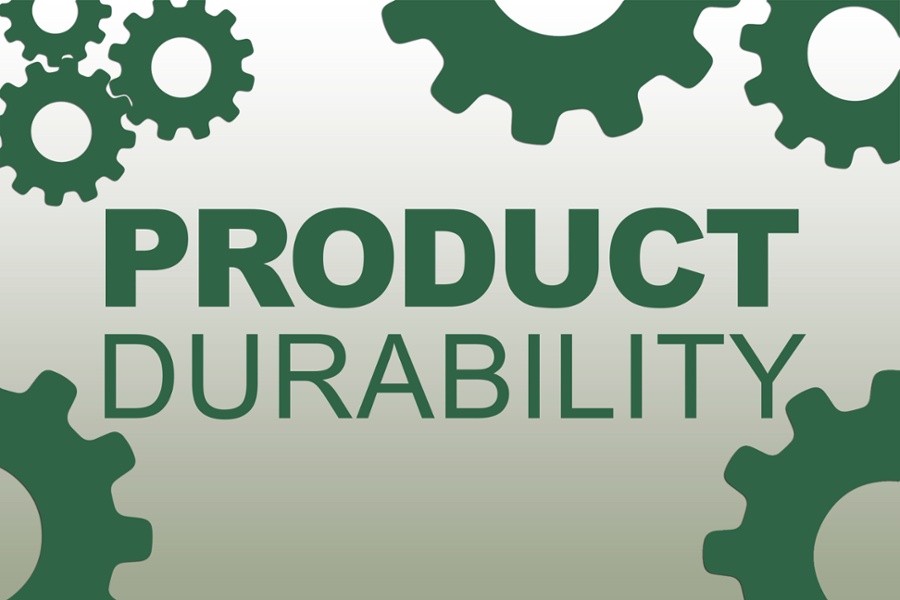 Tree stakes and driveway markers perform a tough function ─ they are subject to weather elements and have to withstand fluctuations in humidity, changes in temperature, rain, moisture, storms and more.
As a result, such profiles need to be made of materials that are lightweight, economical, durable, and scalable in order to keep transportation, handling, installation, and maintenance costs to a minimum.
This is where the composite tree stake and driveway marker produced in a method of manufacturing known as pultrusion comes in.
According to an article published in Science Direct, "Composites made from pultrusion usually have higher strength, because they have a high volume of fiber. This process also can be operated easily, and does not require high levels of labor."
Pultruded profiles will not rot and will not be damaged by pests or gradually degrade when exposed to moisture, temperature extremes or UV radiation from the sun. Its extreme resilience makes pultruded profiles ideal for the outdoors, particularly where the profile is likely to be in direct contact with the ground and weather elements.
In addition, FRPs require far less maintenance than organic materials like wood or rust-prone materials like iron or steel.
What's in a Pultruded Fiberglass Profile?
Pultruded fiberglass is a composite material made of polyester resin and fiberglass. The pultrusion process converts reinforced fibers and liquid resin into a fiber-reinforced plastic using a pulling method that creates composites with high tensile strength. Therefore, they're stronger even though they are more lightweight.
The pultrusion method of manufacture allows the creation of tree stakes and driveway markers of almost any shape, size, and color to meet the needs of any project.
Fiberglass stakes and markers can have various features and attributes that can be produced by altering the composite matrices, so they can meet a wide range of requirements.
For example, during the pultrusion process, the composition can be adjusted to achieve high tensile strength, tolerate different temperature ranges, or offer flame-retardant, track-resistant, UV-resistant, and corrosion-resistant qualities.
In addition, pigments can be added to the profile during the manufacturing process to achieve any color. This helps to minimize the time and cost required for painting the components post-installation.
Pultruded Tree Stakes
For example, if you are trying to grow a sapling into a grand tree, then you may need to help the young plant for quite a while. It takes years for trees to reach maturity, and sometimes deformities can show up if corrective guides are not put in place. That's why Tencom offers fiber-reinforced polymer (FRP) composite tree stakes.
With a much longer lifespan than wood and weighing much less than metal, FRP composite tree stakes are the best addition to your arboreal garden. Lasting up to 15 years, our tree stakes can be manufactured in a wide range of shapes, sizes, and colors.
Tencom can even match the shade to the natural tone of the tree so that the stake is virtually invisible. There's no need to replace the FRP tree stake every year as these are resistant to ultra-violet radiation, water, insect damage, and wind.
In all, the total manufacturing time is about 6 to 12 weeks for tooling and production.
Pultruded Driveway Markers
Similar to tree stakes, FRP composite driveway markers are also designed to stay planted in the ground outside. Incorporating the same mechanical properties as tree stakes, these markers can be used to identify areas where it is safe to drive a vehicle.
These are also ideal for places that get a lot of snow and can even be made with a reflective surface for optimized visibility.
In all, the total manufacturing time is about 6 to 12 weeks for tooling and production.
Advantages of Pultruded Tree Stakes and Driveway Markers
Tencom's pultruded fiberglass tree stakes and driveway markers have many benefits ─ they are safe, highly durable and easy to work with. Let's nail down the key benefits:
High tensile strength and rigidity.


Mass-produced inexpensively, making it a feasible option for large-scale projects.


Profile compositions can be adjusted according to design needs, weather conditions, and more.


30% lighter than aluminum and 70% lighter than steel. This lowers handling, installation and transportation costs.


Easy handling and installation ─ they can be machined, butted, slotted, chamfered, rounded, and pointed easily onsite using simple tools for quick installation.


Can be made into solid or hollow shapes to meet different requirements.


Can retain profile integrity and handle substantial impact.


Highly durable, chemical-resistant, and corrosion-resistant, perfectly suited for outdoor applications.


Pultruded profiles don't rot, rust, deteriorate, or degrade due to prolonged exposure to moisture, temperature extremes, or UV radiation.


They have a long service life of up to 15 years while requiring minimal maintenance.

Long-term maintenance requirements

and the total cost of ownership is lowered.


They can be produced to withstand years of wear and tear in outdoor conditions by adding UV-resistant and corrosion-resistant treatments during the manufacturing process to withstand weather, moisture, and chemical exposure.


Used in a wide range of applications, including agricultural stake, tree stake, snow stake, reflective road marker, and more.


They can be reused season after season as agricultural stakes, lowering cost while minimizing environmental impact.
Tencom Capabilities
Tencom offers a variety of tree stakes and driveway markers in standard shapes and sizes.
Work with us to customize tree stakes and driveway markers in exactly the shape and design that you require.
And, Tencom specializes in items less than 2" square, but can offer custom fiberglass pultrusions up to 15" wide and up to 6" high, with tightness tolerances .005".
Our services can be performed in almost any profile, from solid to conductor rods, from tubes to oval solids, channels to tees, and any other custom profile imaginable.
The Takeaway
Tencom manufactures fiberglass pultrusions, with fiber types including E-glass and mat, carbon, and Kevlar. We work with composite materials including fiber types such as standard, polyester, vinyl ester, epoxy, phenolic, and polyurethane.
Pultruded products provide many benefits:
Lightweight
High tensile strength
Superior dimensional stability
Electrical and thermal insulation
Corrosion-resistant
Electromagnetic transparency
Color consistency
To learn more about Tencom's tree stakes and driveway markers, contact us today.