The Versatile Benefits of Fiberglass for Work Sites
by Tencom Ltd.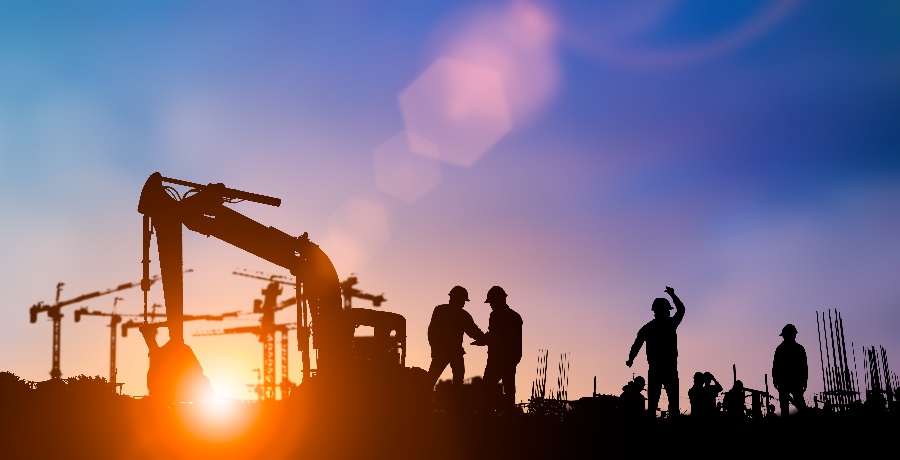 As COVID-19 makes its impact felt across industries across the board, companies are seeing a major impact on their costs, capital expenditure and earnings.
This is where fiber-reinforced polymer (FRP) composite products like fiberglass can help to reduce costs in the industrial workplace.
Consequently, composite products are seeing a surge in demand because of the savings on replacements for traditional materials such as steel, wood, iron, and even aluminum.
Fiberglass is the future. Today, the demand for fiberglass and composites, in general, is sharply increasing and is being used to replace traditional and costly materials in a wide range of applications.
These and other properties of fiber-reinforced polymer (FRP) composites provide many advantages.
Benefits
FRP products provide versatile benefits for work sites.
Fabrication and installation – FRPs are lightweight and can be handled, transported and installed easily without welding tools. Unlike metals like steel, iron, aluminum or even lumber, FRP products do not need special equipment and considerations to design and install.


Resilience – Fiberglass molded products can be made in many different colors and variable degrees of hardness to make it resistant to impact.


Cost – Stainless steel has a lower initial material cost but will cost more in the long term. This is because steel can corrode and flake with exposure to the environment. Wood is cheaper but is less resilient and durable. Aluminum, while costing about the same has an overall higher cost when maintenance and installation costs are factored in. In the final analysis, fiberglass is more sustainable and has a much lower overall cost than steel and aluminum.


Impact resistance – FRP products are up to 3 times more rigid than wood and does not deform even at the maximum workload. When hit or dinged, it has impact resistance and does not deform or break like wood, aluminum, or steel.


Corrosion, rot and insect damage – Steel rusts, aluminum is reactive, while wood rots and is susceptible to termite/insect damage. On the other hand, FRP is corrosion resistant to the effects of water and corrosive chemicals. In addition, steel requires additional costs for galvanizing or painting in order to be used in some environments ─ adding to its overall cost. When exposed to chemicals, saltwater, or extreme conditions, FRP products will outperform traditional materials each and every time.


Flex strength – FRP products have a greater flexural threshold than wood and, when it comes to terms of strength to weight ratio, fiberglass is stronger than both aluminum and steel.


Weight – FRP profiles are two-thirds the weight of aluminum and a quarter the weight of steel. Logistically, fiberglass products are much easier to handle and install, which keeps transportation and maintenance costs at a minimum. Construction crews that are used to dealing with heavy steel beams will find FRPs much easier to work with.


Thermal properties – FRP is non-conductive and remains cool regardless of the surroundings. In contrast, steel and other metals conduct heat, which can be dangerous in the workplace.


Fiberglass-reinforced composites have an ultra-high

Glass Transition Temperature

(Tg) of about 575°F (302°C). As the highest-ranking Tg pultruded material ever tested, FRP composites remain non-conductive, chemical-resistant, and corrosion-resistant at extremely high temperatures.
So, if there is a fire inside the building, the support structures made out of FRP composite materials will not falter. They will not buckle under immense heat and pressure.
Electrical conductivity – FRP does not need to be grounded and can be used in locations where high-voltage is a hazard, such as power plants.

No interference with signals – Fiberglass does not interfere with radio waves or electrical signals. This means it can be used in environments where metal could cause potential safety hazards.

Color – For branding and customization purposes, fiberglass profiles can have pigments added to them during the fabrication process rather than painted on like traditional materials.
The Code Compliance Factor
Building structures, installations and surfaces must meet stringent codes and remain in compliance for the life of the structure.
Whether it's compliance to fire codes, stability requirements, Americans with Disabilities Act (ADA) compliance, or other building codes ─ fiberglass can be adapted easily. Two of the most common building requirements are fire and ADA code compliance.
Varied Applications
FRPs have near limitless applications for handheld devices, particularly tools. It can easily be created in an ergonomic shape, making it ideal for tool handles. It provides an excellent barrier between the end-user and hot or electrified components.
Furthermore, pultruded fiberglass can endure heavy and prolonged use. FRP is a safe, versatile and reliable material for any product that requires physical handling.
Case Study
An electrical utility company contracted Tencom to fabricate fiberglass poles known as "hotline sticks" for their workers. These sticks are used on high voltage electrical power lines in different capacities.
It is critical that these poles do not conduct electricity, so as to protect the worker from shock and also to avoid damaging the power lines. This is a specialized process that only a select few manufacturers in the country have the ability to produce this product. The pole is composed of vinyl ester resin and special electrical glass.
This custom profile was formulated and pultruded using Tencom-proprietary techniques, holding tolerances of ±0.030" on the diameter.
High voltage hot sticks come in lengths of 3' to 20' with diameter thicknesses of 1", 1-1/4", and 1-1/2". Built to withstand 100 KV per foot, it is long-lasting and impervious to moisture. In this particular case and based on customer specifications, the profile was colored yellow. The products were tested to meet the ASTM F-711 standard. The completed project took about 5 weeks.
Talk to Us
For the last few decades, Tencom has been providing custom fiberglass pultrusions to our clients, and we are looking forward to the bright future ahead.
Infuse your company colors into your pultruded products so that everything you install stays in line with your brand identity ─ window reinforcements, rods, tubes, channels to sporting goods ─ we can manufacture anything based on your specifications and needs.
If you would like to learn more about products or request a quote for your next project, get in touch with our experts today.