What Do Energy Conversion Solutions Have to do with Pultrusion?
by Tencom Ltd.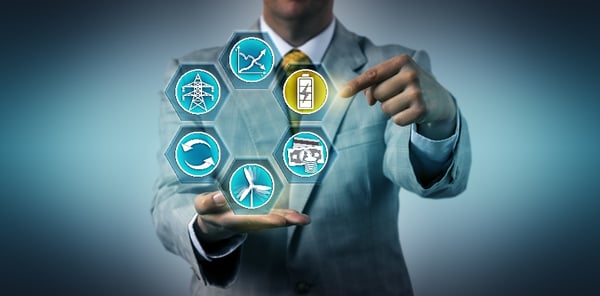 According to Transparency Market Research (TMR), energy conversion solutions will be a major reason that the fiberglass pultrusion market opens up even more in the next few years.
Because of the consolidation that is and will be occurring throughout the vendor landscape within the next five years, the level of competition is likely to increase because of the strategies that must be employed to offer more technologically advanced services.


The three major strategies include a focus on new tech expertise, capitalizing on emerging markets and simply holding market share.
Of the strategies that have been employed in this growing market, these three have been the most successful. The market for pultrusion across the world is expected to experience even more growth because of an influx of outside investments.
Research and development monies will increase as competitors try to improve their portfolio of products and build a competitive edge.

A CAGR of 4.7%
Projections for the global fiberglass industry include a quite impressive CAGR of 4.7% from 2017 to 2025.
Should this statistic hold, the entire market will stand to be worth around $10.8 billion by the end of 2025. As one of the leading technologies in the space, pultrusion is a major driving force in this growth.

The automotive industry is expected to drive a great deal of the demand in the market within this timeframe.
Across application areas in the past few years, this industry has been the largest contributor because of higher utilization of fiberglass products in moldings.
There is also a substantial uptick in the need for fiberglass structures across global transportation sectors.
In terms of reason, North America stands to be the leading location for the global pultrusion market until 2025.
Many end-use industries have been established recently and based in North America, which increases the demand for fiberglass pultrusion across multiple industrial applications.
For instance, protection against automobile accidents is one of the most important uses of the pultrusion process.
Because pultrusion can cost-effectively produce composites with close-dimensional cross sections, vehicle makers can produce products that are lightweight yet mechanically strong without the need to increase their cost.
Another important use of pultrusion is in energy conservation as an improvement on insulation.
Pultrusion is already used across the world in varied applications, but its application in pipes, tubing, rods and other plumbing and irrigation channels for real estate is still increasing.
Energy Conversion Solutions
Other industries that are using a rising amount of pultrusion technology and contributing to the overall market for energy conversion solutions include construction, wind energy, aerospace and defense, marine, electrical and electronics, pipe and tank, and sports and leisure.
These industries and others are full of companies that are constantly competing to serve energy with higher efficiency, reliability and power density.
Some of the applications for pultrusion specifically include its use in biogas and biofuel compatible engines, small unmanned aerial vehicles, purpose built diesel engines and custom diesel electronic fuel injection hardware and controls.
The process is also used in many portable power sources like direct methanol fuel cells, small mobile generators, microcombusters and thermoelectric generators, among others.
Why Fiberglass Pultrusion?
Fiberglass has many advantages over other materials, including the following:
Cost efficiency - You can get more fiberglass for the dollar than other kinds of building materials, especially if you need to put together complex shapes. Pultrusion is especially good for creating small, strong structures that can withstand pressure from placement underground or in walls for real property applications.


Resistant to corrosion -

When making use of fiberglass, builders do not have to worry about rust or corrosion. Pultrusion ensures that the material remains strong because of its ability to combine composites.




Structural strength - Fiberglass is one of the strongest of any building material on the market today, and the pultrusion process helps to retain this strength regardless of the shape being produced.


Strength to weight ratio - Pultrusion helps fiberglass retain strength while remaining lightweight, which helps designs to weigh less.


High heat distortion temperature - Fiberglass does not lose its shape easily when heated, and pultrusion helps in this process.


Non-conductive - Fiberglass does not conduct electricity, so it is safer and able to be used in more applications than metal.


Precision malleability - Fiberglass can be molded to very precise tolerances, and pultrusion helps here as well.
As builders for energy conversion devices face the need to create designs that are more powerful, more portable and more efficient, pultrusion will continue to be an important part of the design.
This is expected to continue to grow the market at the rate specified by Transparency Market Research.