The ABCs of Pultruded Profiles
by Tencom Ltd.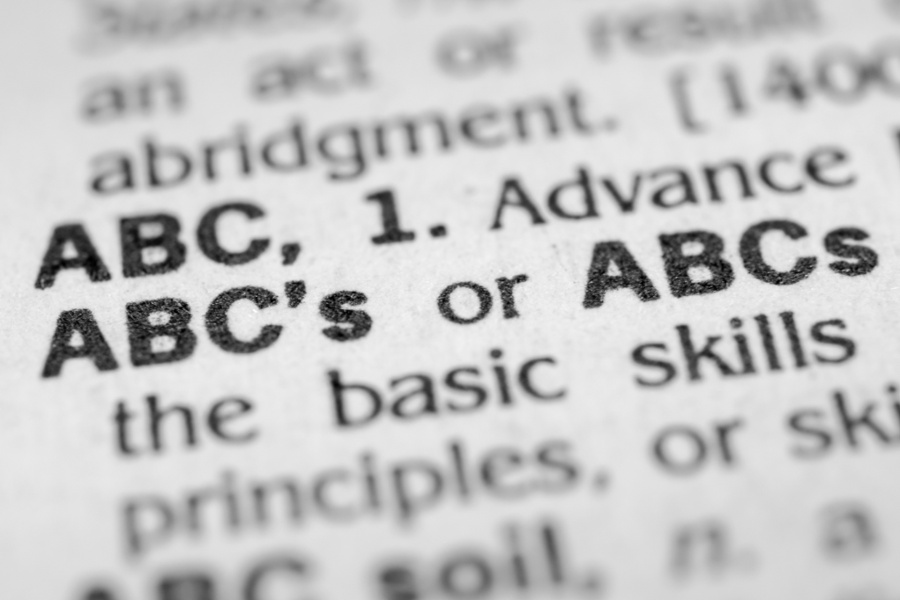 Pultruded fiberglass angles, bars and channels (ABCs) provide multiple advantages and are more durable and versatile than traditionally used materials like wood, steel, or aluminum.
Pultruded ABCs are made of composite materials comprising polyester or other resins and fiberglass. A manufacturing technique known as pultrusion produces fiber-reinforced plastic (FRP), with a continuous length of reinforcing fibers that are lightweight yet strong.
Pultruded fiberglass ABCs provide cost-effective solutions to a variety of infrastructure, telecommunications, auto and manufacturing projects.
In fact, FRP products offer the versatility required by today's manufacturing companies to create highly-customized or intricate components that meet a variety of design needs. Pultruded profiles possess different attributes including:
high tensile strength

high-temperature tolerance

flame-retardant

track-resistant

corrosion-resistant
Profiles can be formed into any shape or size and customized to meet the needs of various applications. During the pultrusion process, the composite matrices can be varied to create profiles that have different characteristics.
Resin systems and glass content can be adjusted to meet specific requirements, such as providing high strength, tolerating different temperature ranges, or adding flame-retardant, track-resistant, and corrosion-resistant properties.
For example, a UV-resistant additive can be included to provide the durability required for outdoor use. And if so desired, pigments can be added to achieve the desired colors.
Raw materials used in formulations include high-temperature vinyl ester, fire retardant polyester, fire-retardant vinyl ester, epoxy, polyurethanes, and bonding resins. The materials are then pultruded using Tencom's proprietary process.
Advantages of Using Pultruded ABCs
The following are the unique properties of pultruded angles, bars and channels:
High tensile strength ─ the continuous length of reinforcing fibers gives the pultruded fiberglass profiles their exceptional tensile strength.


Dimensional stability ─ even when they are in humid or in high-heat conditions, pultruded fiberglass profiles maintain their structural integrity.


Lightweight ─ pultruded profiles can be up to 70% lighter than steel of the same size and as much as 30% lighter than aluminum.


Resistant to impact ─ pultruded profiles retain their shapes and do not deform.


Chemical-resistant ─ they are not affected by many different materials.


Corrosion-resistant ─ such profiles do not corrode.


Electrically and thermally non-conductive ─ pultruded fiberglass is an effective barrier for hot or electrically charged components.


Non-magnetic electromagnetic transparency ─ A FRP is EMI/RFI transparent and is an ideal material for specialized applications in which metal parts can't be used due to possible interference: telecommunications.


Long life span ─ FRP can have a lifecycle of 75-150 years with minimal maintenance requirements.


Easy to handle, transport and install ─ FRPs are lightweight and durable, which reduces the cost of transporting the materials. They can be cut and shaped using simple tools for easy installation.


Environment-friendly manufacturing ─ the production and installation of pultruded products are energy-efficient, require less heat, produce less wastage, and cause less pollution. They can also be recycled or remade into other plastic-based products for a green manufacturing process.
Applications
Pultruded fiberglass bars are particularly suited for:
Utilities and Telecommunications: Pultruded profiles are widely used for items such as utility poles, cross arms, and line markers, electrical lines and trunking, wastewater and water treatment components, non-conductive ladder rails, and fiber optic cabling. Pultruded fiberglass bars are durable, non-conductive, low-maintenance, and EMI/RFI transparent.


Tool Manufacturing: FRP is an ideal product for producing ergonomic shapes used in handheld tools or devices thanks to its versatility, low cost, reliability, and non-conductive properties. In addition, it can be made into various shapes and sizes to meet different specs.


Building and Infrastructure: FRPs are easy to cut, shape, and install using simple tools. Their durability makes them ideal profiles for many outdoor construction projects. Overall project costs can be kept low and maintenance costs are at a minimum. In addition, customized shapes can be created for specific purposes: for example, pultruded fiberglass I-bars can be used to construct strong and corrosion-resistant walking surfaces while flat beams are an ideal structural component for many construction projects.
Also, pultruded fiberglass bars are used in bridge components, corrosion-resistant guardrails, railway crossing arms, and highway sound barriers.

In a real-world example, for years, the hiking paths under the supervision of the Pennsylvania Mid State Trail Association have had swinging bridges made out of wood for people to walk across rivers and creeks. To cut down on the cost of maintenance and to make the hiking trails safer for visitors, the Mid State Trail Association decided to implement fiberglass bridges as replacements for the wooden ones.

Fiberglass can also be used to build new bridges. For instance, a new fiberglass bridge

─ measuring 85-ft long and 4-ft wide

─ was put into place over Yellow Creek in Loysburg, PA. Made up of pultruded products that act as structural supports, this bridge was prefabricated and transported to the location in three parts for quick and easy installation. In a matter of hours, the bridge was assembled and ready to receive hikers.
Sports, Recreation and Outdoor Equipment: Used to make high-performance sports equipment such as hockey sticks, sailing equipment, paddles, and ski poles. Additionally, pultruded profiles also are able to withstand moisture, sunlight, heat, and heavy wear, making them ideal for use in various outdoor equipment.


Meanwhile, pultruded fiberglass profiles are lightweight being 30% lighter than aluminum and 70% lighter than steel. In addition, they're consistent in strength and will maintain its integrity. They have a long life span (over 15 years) with very low maintenance costs and requirements compared to organic materials such as wood or corrosion-prone ones like iron or steel.


Pultruded profiles don't conduct heat or electricity, so it's an ideal choice for use as protective barriers between hot or electrically charged components and end-users. With non-magnetic electromagnetic transparency, such profiles can be used for many specialized applications.



FRPs are highly durable, chemical-resistant, and corrosion-resistant. They do not degrade or rot even when they are subjected to prolonged exposure to temperature extremes, UV radiation or moisture.
The Takeaway
Our experts here at Tencom are able to create a wide range of pultruded products. Although we specialize in fiberglass and specialty resins, we can also produce carbon fiber products as well.
In general, it takes about 3 to 4 weeks to complete a production run for custom pultruded ABCs.
Tencom has been working with designers, builders, and manufacturers to realize a wide range of design possibilities for over 22 years. Our team of experienced designers and engineers is dedicated to helping you customize and implement your design in the manufacturing process.
To learn more about our other FRP composite products, get in touch with our experts today.