The Sustainability Of Pultruded Products
by Tencom Ltd.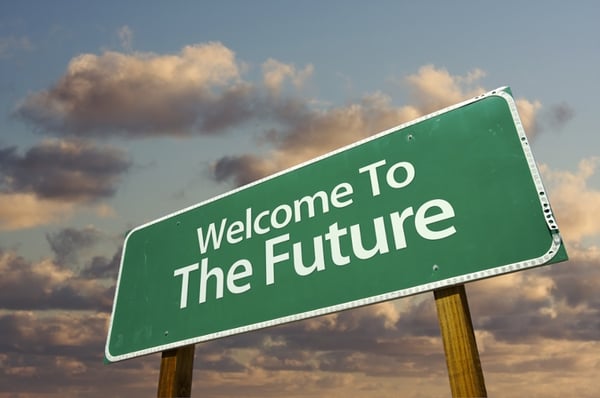 Pultruded products are in increasing demand for multiple industries : According to Business Insider, the latest Research And Markets "Pultrusion Market Report: Trends, Forecast and Competitive Analysis" report notes that the global pultrusion market is expected to reach an estimated $3.4 billion by 2024, with a CAGR of 4% during the five years between 2019 and 2024.
What sectors benefit most from pultruded products?
Prime opportunities are presenting themselves for pultruded products in the following industries, where demand for lightweight, corrosion resistant, and durable products continues to increase:
Transportation
Infrastructure
Consumer goods
Construction
Collaboration with OEMs to serve their unique needs and find new application areas for pultruded products is a significant driver for growth.
Consumer goods is expected to hold the top spot for largest end use industry by value and volume. This is primarily due to increased demand for tool handles and ladder rails as well as recreational sporting goods.
Other high growth verticals include window profiles, rebar, cable trays, electric insulators, road markers, utility poles, structural shapes, and antennas. Qualities available in pultrusions products are in high demand, and include various fiber and resin types as well as non corrosive pultrusions that can withstand environments that cause metals to quickly lose structural and tensile strength.
Utilities are one of the biggest spenders after the consumer market, as utility poles, chemical treatment plants, cooling towers, and wind energy are gaining ground with the switch to customized pultruded products to cut costs for building and transportation.
Infrastructure and construction tie with utilities in pultruded product use thanks to the rise of rebar and gratings applications that deliver durable products which can withstand corrosive environments. Window reinforcements are one of the top verticals for custom pultrusions when it comes to volume.
The total lifecycle cost of end products and the growing need for energy efficiency necessities is a powerful driver for the global pultrusion market.
What pultruded products are in high demand?
Custom pultruded products are penetrating every market, and advancements in composites and specialty resins allow more and more applications to be possible with each passing month.
Hot Line Sticks
High voltage "hot line sticks" are fiberglass poles in demand for electrical utility workers. Used on high voltage electrical power lines, these sticks are durable, moisture resistant, and capable of withstanding 1000 KV per foot. The are non conductive for worker and power line safety, and created using a specialized process that include vinylester resin and special electrical glass.
Custom fiberglass
Custom pultrusions of fiberglass composite material mesh fiber types such as E-glass and mat, carbon, and Kevlar with polymers including standard, polyester, vinylester, epoxy, phenolic, and polyurethane.
These lightweight, high strength pultrusions offer electrical and thermal insulation, corrosion resistance, and electromagnetic transparency with superior multi-dimensional stability, and can be created to spec for almost any profile desired.
Custom fiberglass pultruded products are in demand by a wide range of markets, from construction, utility and telecommunications to consumer and sporting goods.
They can be used as duct rods, isolation rods, or cable support rods, for plant and tree stakes, in food processing machines, for advertising panels, or as retaining wall pins, among other applications.
Coiled fiberglass
Coiled fiberglass pultrusions are made of polyester, vinyl ester, epoxy, and urethane. Fiberglass rod lengths can range from 100' to 2,000', with diameters of 3/16", 1/4", 5/16", and 3/8". Resin mixes can be customized to meet industry requirements, whether the end-use is guy wire, fabric frame, fish tape, cable strength core, or conductor rods.
Manufactured specialty fiberglass
Specialty fiberglass pultrusions use varying resin or epoxy options to deliver specific qualities as specified by the customer.
High Temp Vinyl Ester Resin System: High temp resin systems create pultruded fiberglass which can withstand applications in environments up to 200 degrees centigrade - temperature resistance that far exceeds that of standard PE and VE resin systems.
Fire Retardant Polyester Resin System: Low smoke and low spread FR capabilities combined with a standard PE resin system allow users to maintain standard PE strengths and be fire retardant at the same time.
Fire Retardant Vinyl Ester Resin System: Combining FR additives with the higher corrosion resistance and higher strength of vinyl ester resins delivers a product that meets even more exacting specifications.
Super High Strength Epoxies: For a tooling cost similar to PE and VE, but higher material costs, super epoxies can deliver very high mechanical properties and fatigue resistance. Good for small batches with a short run and very specific strength needs.
Super High Strength Polyurethanes: Conversely, for lower material costs than epoxies but higher tooling costs, super polyurethanes can also deliver very high mechanical properties and fatigue resistance. Good for large batches and long runs where durability is key.
Fiberglass window reinforcement
Fiberglass use in construction has skyrocketed due to its low thermal conductivity, high strength to weight ratio, and ease of transport and storage.
Corrosion resistant window reinforcements add structural strength and stability to existing materials and allow structural replacements to be planned in an economical manner for cost savings in projects large and small.
U.S. infrastructure possibilities
As it becomes more and more clear that failing infrastructure must be restored rapidly with long lasting, cost effective steel replacements, the pultruded fiberglass market is poised to become the solution for failing bridges and more.
Pultruded composites weigh up to 75% less than steel, making them ideal for larger construction projects where weight is an issue and transport costs are heavily affected by large loads of materials.
Rebar, gratings, corrosion free guardrails and more can all be created using pultruded products, making them a natural choice for engineers and architects seeking new, improved ways to manage projects from federal level to local municipalities, as well as on state and county levels.
Pultruded fiberglass hits all of the highest profile needs for construction, infrastructure, and more, with superior dimensional stability across short and long lengths, tight parameters for precision and tolerance, ease of installation, low cost transport, and even lower maintenance.
There is a bright future ahead for the pultrusion market both at home and abroad.