Making the Case for Using Carbon Fiber In Construction
by Tencom Ltd.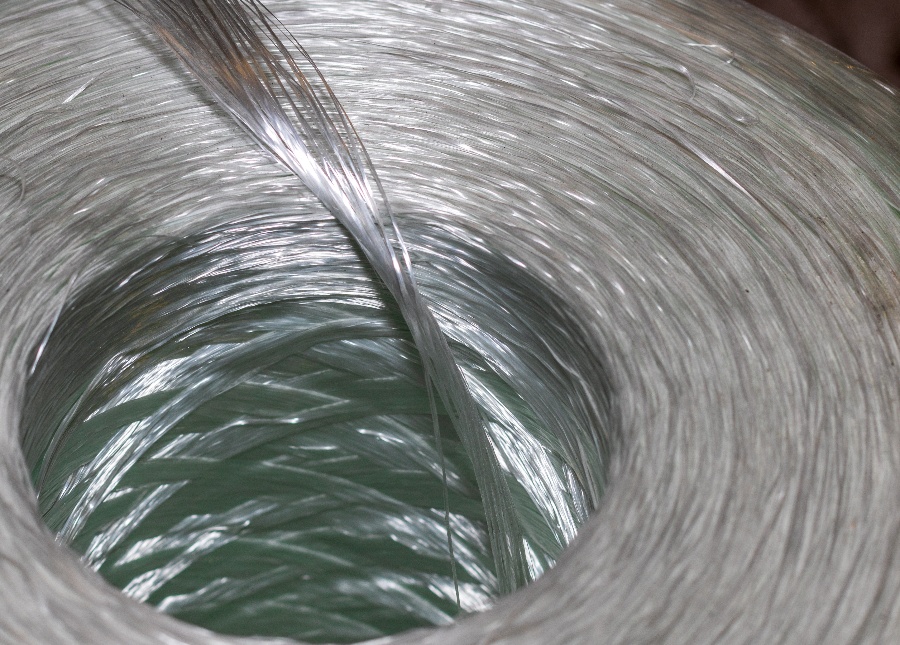 Quietly but surely, a big change is taking place in the construction industry. Traditional building materials like wood and metals such as steel and aluminum are being replaced by composite materials such as carbon fiber.
Carbon fiber ─ made from thin strong crystalline carbon filaments ─ is increasingly used in the construction of buildings and structures. The long molecular strings are bound together with carbon atoms and then woven together to form cloth. Carbon fiber can be laid over a mold and coated in resin or plastic.
As defined by Science Direct, carbon fiber belongs to a group of composite materials whose "material structure consisting of macroscopically identifiable materials working together to accomplish as superior result."
In other words, carbon fiber adds strength and durability to the design and structure. And even though the use of cement is still prevalent, increasingly, project engineers are turning to composites like carbon fiber as an alternative to wood and metals.
This post will make the case for using carbon fiber in building and construction. Take a look at two of the most significant examples of carbon fiber ─ Apple's floating carbon fiber roof and the world's first concrete building reinforced by carbon fiber.
The composite structure of carbon fiber can withstand natural forces and pressure and boasts the following properties:
strong

stiff

high in tensile strength

low weight to strength ratio

high in chemical resistance

temperature tolerant to excessive heat

low thermal expansion
Global Demand for Carbon Fiber
According to a Markets and Markets report, the global composites market size is projected to grow at a compound annual growth rate (CAGR) of 8.8% to US$ 112.8 Billion in 2025, up from US$ 74.0 Billion in 2020.
In addition, analysis by the European Pultrusion Technology Association (EPTA) finds that in construction, project managers and builders are realizing the advantages of pultruded products and are looking to include pultruded profiles in their construction projects.
And, although the demand for composites is expected to decline in 2020 due to COVID-19, the end of lockdown and recovery in the end-use industries will stimulate the demand during the forecast period.
Advantages of Carbon Fiber
Composite profiles are also experiencing a growing demand in construction projects worldwide. In fact, the attributes of pultruded profiles make them suitable for numerous applications in both the commercial and residential housing markets, where they provide strong, durable solutions.
This is particularly true, says the EPTA report, for window and door systems. Other applications include exterior trim, decking, pergolas, columns and fencing.
Carbon fibers have high tensile strength and are very strong. In fact, carbon fibers have a high elastic modulus and fatigue strength which makes them suitable for the construction industry.
Carbon fiber reinforced polymers are resistant to chemicals and have high temperature tolerance with low thermal expansion and corrosion resistance.
These properties make them one of the increasingly popular materials in civil engineering.
Repair Stressed Structures
When it comes to reinforced concrete (RC) or pre stressed concrete (PC) structures, a repair technology involves the use of externally bonded Fiber Reinforced Polymer composite laminates. Similar to steel plate bonding, the FRP laminate bonding involves adhering a thin, flexible fiber sheet to the concrete surface with a thermos set resin.
This technique is used to increase the shear and flexural capacity of beams and slabs and to increase confinement in columns. The system does not add significant dead load to the structure, does not corrode, and may be installed in a relatively short period of time.
Flex and shear strength can be increased by using near surface mounted (NSM) FRP rods. It is also possible to anchor the FRP rods into adjacent members which means a shorter time for installation.
Slabs and decks – where external strengthening is impacted by mechanical and environmental damage – would require protective coverings.
Today, engineers working on repair and rehabilitation construction projects emphasize the need to provide additional strength to such existing structures. Structures that have degraded over time or have construction defects normally require some degree of strengthening.
Bridge Construction
Traditionally, steel has long been the go-to material for reinforcing and pre-tensioning concrete for highway bridges. Although steel is strong, it is susceptible to corrosion and deterioration in extreme temperatures, water, and de-icing chemicals.
Carbon fiber is increasingly used to repair and build bridges as it has a longer life span than steel and does not corrode over time.
Reinforce Precast Concrete
From 2003, carbon fiber in precast concrete started to appear in quantity-production. Now it is commonly used for precast elements in North America.
Carbon fiber can be used in panel faces as a replacement for the steel mesh reinforcement, and as a mechanical link to the outer and inner sections of a concrete wall. As a non corrosive material, the carbon fiber grid strengthens the wall panel face resulting in less concrete used. Less raw material is used resulting in a final product that is lighter in weight. With a carbon fiber grid reinforcement, the wall panel will weigh roughly 40% less than the usual precast panel.
Carbon fiber can also be used as a shear grid to connect the inner and outer concrete exterior of sandwich wall panels, creating a fully structurally compound, thermally efficient unit. To replace the conventional steel mesh, a carbon fiber grid is integrated as reinforcement material in the double tee slab. With a carbon fiber grid in the slabs, wall panels are protected from chemicals and the total weight of the slab is reduced.
Carbon fiber is a good replacement material for steel filaments in fiber-concrete. The fibers used for fiber concrete are usually polyacrylonitrile (PAN)-based fibers . They are also cohesive when used with concrete and are suitable for high loaded floors and roads. In fiber-cement, carbon fiber can replace asbestos, and will not cause any inhalation problems.
Talk to Us
For any project needing stability, close tolerance to specified parameters, easy installation and low maintenance over a long time period, composite profiles make a strong case. It's sustainable, cost effective and an effective solution for here and now.
To learn more about pultruded products or to request a quote, get in touch with our experts today.