Sleek and Stylish Car Sports a Visible Carbon Fiber Frame
by Tencom Ltd.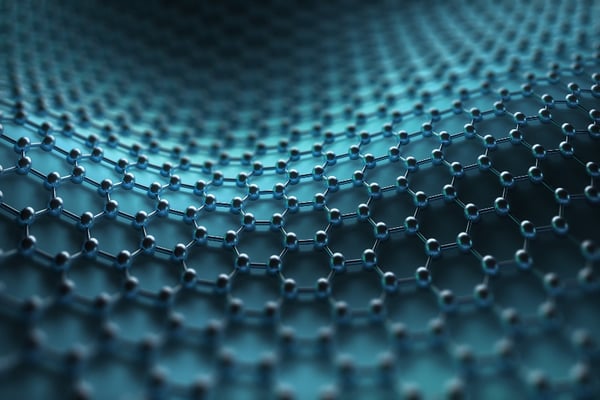 Fiber Reinforced Polymer (FRP) composites are being used in many different applications across various industries worldwide. One of the most recognizable sectors making use of materials like carbon fiber is the automotive industry. From curved carbon fiber rear bumpers to a fiberglass recreation of the iconic 1967 Ford Mustang Shelby, FRP composites are taking the automotive sector to a whole new level.
Most recently, Donkervoort Automobielen unveiled their latest innovation: the new JD70 with a visible carbon fiber reinforced frame.
The D8 GTO-JD70 Bare Naked Carbon Edition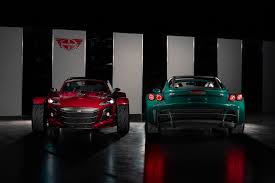 Donkervoort D8 GTO-JD70
Pic Credit: donkervoort.com
Say hello to a brand new, state-of-the-art supercar known as the D8 GTO-JD70 Bare Naked Carbon Edition. This model features a hybrid chassis that consists of a tubular steel ladder frame reinforced with carbon fiber. A lot of this carbon fiber is exposed, making this a very unique vehicle.
The face of the JD70 is made up of 3D-printed carbon fiber hexagonal pieces that are vented. Over 95% of the vehicle is made of carbon fiber, including the cycle wings which are made from carbon fiber Kevlar. Retail prices start at $224,000 (€198,000).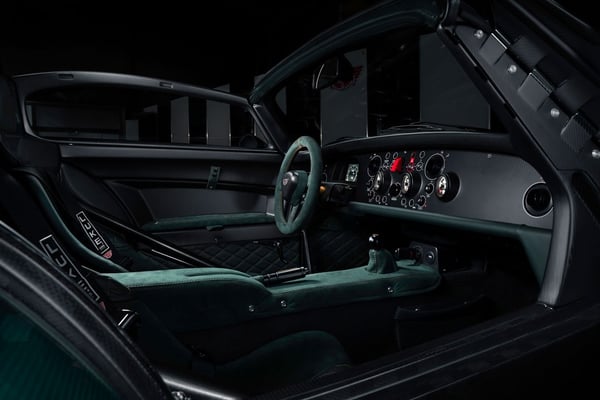 Pic Credit: donkervoort.com
Because the JD70 is so lightweight, it can accelerate from zero to 60 mph in just 2.7 seconds. In other track tests, it was able to reach twice that speed in just 7.7 seconds. It can have a top speed measured at 173 mph.
Due to specialty Nankang tires, it can also pull over 1G of acceleration normally and more than 2G of lateral acceleration while cornering. Rumbling under the hood is a 2.5-liter I-5 engine that produces a staggering 415 bhp and 383 lb-ft of torque. Essentially, it drives like a race car. It is also the first-ever 2G production vehicle in the world.
Exposing the Carbon Fiber-Reinforced Frame
The purpose of using mostly carbon fiber is to build a strong and incredibly lightweight vehicle. The JD70 Bare Naked Edition features exposed carbon fiber side panel, triangular cover scoops, engine-bay wings, and bonnet scoop.
Taking things a step further, the interior is also done in carbon fiber for a sleek and sophisticated appearance.
If you are looking for something even more open, the Full-Exposed Carbon upgraded package also shows the carbon fiber exhaust cover. This version of the vehicle is even more lightweight than the base model.
Another package that buyers can add is the Full-Exposed Colored Carbon upgrade. This adds colored carbon fiber to all of the exposed parts including the side-exhaust cover.
The carbon fiber material is colored by adding special inks into the clear coat mixture to create a specific shade. The interior colored carbon fiber can also be matched to the exterior color. As a stand-alone option, there's also the possibility of having carbon fiber rims added to the JD70 model.
Customizing FRP Composites
Here at Tencom, we specialize in FRP composites, specialty resins, and custom branding/coloring. Our advanced pultrusion process allows for the creation of fiberglass products using carbon, E-glass, mat, and even Kevlar.
Our most commonly used polymers include polyurethane, phenolic, epoxy, vinyl ester, polyester, and standard polymer. These combinations result in lightweight materials that have extremely high tensile strength.
Our products are also resistant to corrosion, impact, rust, thermal damage, and insects. They are non-conductive as well, which means that they can withstand electrical currents.
As for coloring pultruded products, our thorough process ensures that the color will remain consistent throughout the entire product. We generally produce FRP composite pieces measured at 2-inches by 2-inches, but we can make all sorts of customized products in a variety of sizes.
Currently, we can create custom FRP composite pieces that are up to 15-inches wide and 6-inches high. From conductor rods, tubes, channels, tees, oval solids, and everything in-between, we can create the perfect pieces for your next project.
For easier installation, we can also perform high-quality drilling, sandblasting, grinding, and chamfering to the products. The pultrusion process begins with the fiber rovings being pulled through a liquid resin bath.
Next, the material goes into a heated die where it is cured and then cut into the appropriate size. After cutting is complete, we can make other tweaks to ensure that the installation process goes as smoothly as possible.
Colorants may also be added during the pultrusion process. The most popular colors are black and white, but we can easily create a custom shade to suit your brand. We can add orange safety markers to the design if needed.
If you would like your pultruded products to have your company name or logo on them in your brand colors, we can do that too.
Industry Applications
We create high-quality pultruded products for any purpose with our top industries being construction, consumer, electrical, recreation sporting goods, telecommunications, and utilities.
Our most requested products include advertising panels, antennas, ATV whips, cable support rods, corrosion-resistant equipment, driveway markers, duct rods, flag poles, and window reinforcements.
Once you place an order, it generally takes 3 to 4 weeks for the manufacturing process to be completed. Custom orders can take anywhere from 6 to 8 weeks.
Specialty Resins
We offer specialty resins here at Tencom. First up is our high-temperature vinyl ester resin that can withstand up to 200°C. This type of fiberglass product has a higher temperature resistance than PE or VE resins.
Next is our fire-retardant polyester resin. This one adds low-spread fire-retardant capabilities and low smoke capacities without compromising the strength of the material. We also offer fire-retardant vinyl ester resin that adds more strength and higher resistance to corrosion.
Then, we have super-high-strength epoxies that offer enhanced resistance to fatigue and higher mechanical properties. We can even add super-high-strength polyurethanes to enhance the strength and fatigue-resistance properties even further.
Contact our experts to learn more today.