Flexible Design Options with Fiberglass
by Tencom Ltd.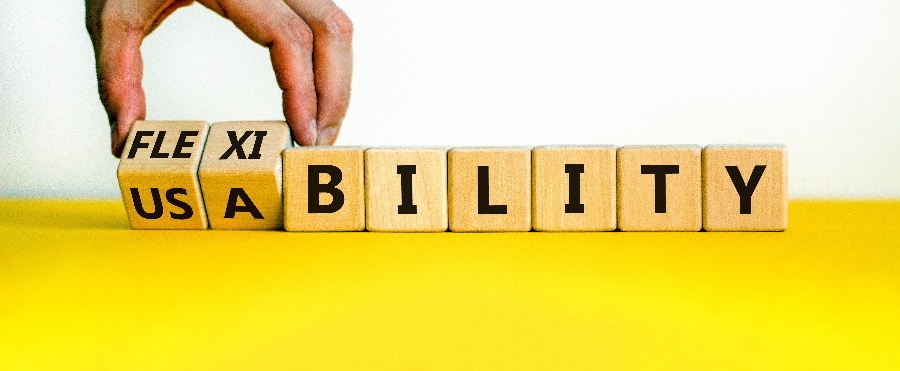 Ask a person what makes a good design and more than likely, you will get a number of different answers. According to Dieter Rams ─ a well-known German Industrial designer:
Good design is innovative

Good design makes a product useful

Good design is aesthetic

Good design makes a product understandable

Good design is unobtrusive

Good design is honest

Good design is long-lasting

Good design is thorough down to the last detail

Good design is environmentally-friendly

Good design is as little design as possible
Source: www.lifeofanarchitect.com
In general, people purchase products to meet certain needs. In engineering, structural performance and sustainability are high on the list.
Today, old-school materials such as wood and steel are used extensively across a broad range of industries. However, fiber-reinforced polymers (FRPs) composite products are innovative and can add flexibility, durability and strength to the design.
Pultruded composites are made up of two or more components ─ fiber and matrix. When combined, they result in a new material that provides a low coefficient of thermal expansion (CTE) and offers good vibrational damping. The pultruded profile ─ which is resistant to fatigue ─ has design flexibility and significantly reduces the number of parts required for specific applications.
Composite profiles exhibit unique properties such as resistance to acid, chemicals, and moisture. They are also non-conductive, high strength, lightweight and impact resistant. The best thing is that these can be customized to meet the needs of various applications and produced in any shape or size if so desired.
During the pultrusion process, the composite matrices can be used to create profiles that meet specific needs. Resin systems and glass content can be varied to meet specific requirements, such as providing high strength, tolerating different temperature ranges, or adding flame-retardant, track-resistant, and corrosion-resistant properties.
Raw materials used in formulations include:
Vinyl ester (fire retardant, high temperature)

Polyester (fire retardant)

Epoxy

Polyurethane

Bonding resins
The materials are then pultruded using Tencom's proprietary process.
Such unique characteristics provide project managers, architects and designers with compelling reasons to apply FRP profiles such as angles, beams and channels to projects. The finished product requires less raw material as well as fewer joints and fasteners. They are also easier to handle and require less time to set up and install.
They have the potential to withstand natural forces and pressure. For example, pultruded profiles are commonly used to build items that are left outdoors for long periods of time such as electrical lines, bridges and roads. A UV-resistant additive can be included to provide the durability needed.
And, for branding and identification purposes, colors can be added to the mix.
The following a few of the frequently asked questions about FRPs.
1. How

are pultruded profiles produced?
Fiber rovings are fed into the pultrusion machine. Tensioners may be used to keep the strength level consistent throughout the entirety of the product. The rovings then get pulled through the "wet-out" stage in which they are saturated with a liquid resin that is chosen for the needed performance.
As the rovings soak, they will become impregnated by the resin, which will further improve the composition of the product. After this, the product will be formed and cured, leaving the final product resistant to impact, ultra-violet rays, corrosion, and/or heat.
2. Who uses FRP composites?
FRP products are used by architects, builders and developers for a variety of products such as energy-efficient windows, thermal breaks, for oil and gas tubes, beams, bars and crossbars. Other applications include sucker rods as they are lightweight, with lower installation and energy costs.
They can also be used in spar cap structures for wind turbine blades because of their lightweight and weather-resistant nature.
FRPs have been tested and proven to withstand harsh environmental conditions without degrading. Analyst firm Markets and Markets issued a report that backs up the assertion that FRPs keep their quality, color and structural integrity for 60 years on average.
The benefits to using such a durable material speak for themselves but can be felt most significantly when looking at replacement rates and general running costs compared to traditional materials.
Materials with a longer life cycle provide greater structural support to the building structure over a longer period of time — compared with steel, wood and concrete — which lowers the long-term costs associated with the maintenance of the product.
3. Example of FRPs in use
Originally, FRPs were first used to build parts of buildings such as roof panels and wall cladding. Now, they are now increasingly used in all facets of building and architecture. These are used to improve the aesthetics of buildings ─ from floating roofs to incredible facades. Composite architecture and designs can be found both in the United States as well in different parts of the world.
Take a look at 1000 Museum in Miami, Florida, a 62-story, 706-foot skyscraper featuring 83 residential units, a sky lounge, a two-story aquatic center, and the only private helipad (at that time) on a residential tower on the East Coast.
The one-of-a-kind tower design features a curving structural exoskeleton to support the building. This in itself, presented a series of design and engineering challenges. Built with about 5,000 glass fiber reinforced concrete (GFRC) panels, the use of composites helped minimize costs and construction times and the exoskeleton allowed for the thickness of the core wall to be cut in half.
The composite panels ─ used in both formwork and permanent façade for the exoskeleton ─ were moved to the site, fitted together, set with rebar, and filled with concrete. This marks the first instance where GFRC is used as permanent formwork.
4. What are the key factors driving FRP popularity?
One of the key factors spurring growth in the market for FRP composites is how lightweight they are when compared to traditional materials. They are highly maneuverable and desirable in new and retrofit building construction.
FRP composites are lighter than aluminum and wood and can weigh up to 75% less than steel and are about 20% that of stone and concrete cladding.
Architects, designers, builders and developers have more flexibility when working with FRPs. Additionally, using FRP composites for building can significantly reduce building dead load, translating to a smaller foundation, smaller crane requirements and a more manageable seismic design.
5. Is it safe to use FRPs?
In addition to the benefits inherent in working with a material as lightweight as FRP composites, specialty composites can be made to specific safety needs and building regulations.
FRPs can be made using fire retardant resin systems that keep the strength of the material whilst also being fire retardant and heat resistant, meaning they're not only practical for construction but have high safety ratings and can comply with building codes.
Flexibility in Design
With FRPs, architects and designers have more creative freedom which allows them to have design flexibility. In contrast, traditional materials don't usually allow for forms out of the ordinary.
Designers don't need to compromise on desired appearances when using these products. FRP composites can be painted to resemble materials like wood, marble and so on.
The Takeaway
Sustainability and flexibility make FRP composites an invaluable addition to your project and the material of choice to the architect's toolkit.
If you'd like to learn more about the process of making FRP, download our guide here where we'll explain why pultruded fiberglass is important, and how it can be used in your project. Talk to us today.