How Pultruded Products are taking over the World
by Tencom Ltd.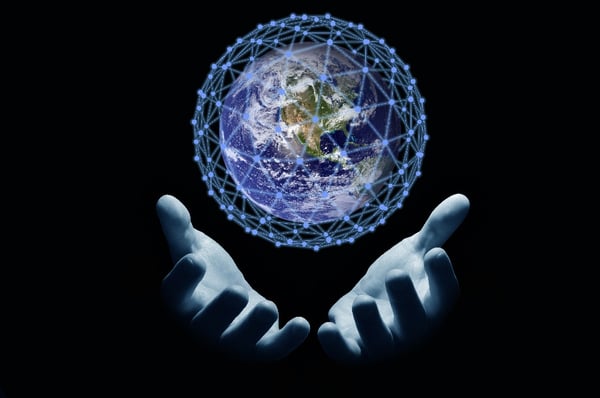 Because of their ability to withstand corrosive environments, pultruded products stand on the horizon of major growth over the next few years, possibly becoming the top application for a variety of uses.
From industrial value to products for the home, pultruded products can be used for anything from pipe support to residential door frames. Pultrusion is an automated closed-molding process that can be economically beneficial across several industries.
With so many potential applications, fiberglass pultruded products stand to carve out $3 billion in worldwide sales over the next few years, according to industry observers, such as Market Watch.
With the United States the likely top market, Europe – with the United Kingdom and Germany leading the way – will challenge that position. Because pultruded products are more cost-effective and offer varied services, they can easily be used to replace items such as wooden utility poles and metal road markers.
This opens the market beyond their previous benefits. With the flexibility for nearly universal uses, the future is strong in transportation, utilities, residential, construction and sporting goods segments.
Steady Growth
With a projected 4 percent growth over a four-year period, Market Watch sees pultruded products gaining a strong foothold across several industries.
As advantages become even more apparent, their value will naturally grow until pultruded products have a dominant stake in major businesses.
New housing construction will only continue to grow. Industrial opportunities will see a surge, with construction, utilities and highway projects strongly contributing to that growth.
Transportation needs – in the auto industry, as well as airline and sea cruises – will surely see an increase in the value of pultruded products.
Prime for universal application, pultruded products are lightweight and weather-resistant, adding to their benefits as safe and reliable replacements for wood and steel.
While they represent lower-cost alternatives for traditional products, they eliminate threats such as insect infestation or storm-related damage. Flexible plastic products create a cleaner environment for construction needs.
Housing Market
In the housing market, pultruded products can be used in electrical wiring, as they reduce corrosion and are lightweight. They are valuable in door frames, door roll-ups, as well as window frames.
Pultruded products are valuable in pipe support. With worldwide new housing completions continuing to outpace previous years, such as in the United Kingdom which saw more than 36,000 new housing starts in the first quarter of 2019, more than double from 10 years earlier.
In the United States alone, new housing starts are projected to increase to more than 1 million in 2020, up from less than 500,000 in 2010. Multi-family units to be at about 320,000 this year. The main concern impacting new construction are the cost of supplies.
Add in more than $424 billion in home improvements, as a Harvard University report detailed, and this is where pultruded products can help, with their flexibility and cost-effective production.
Additional home usages include ladders, mop and broom handles, pruning poles, and shovels and rakes. Americans spent about $29 billion on lawn care as recently as 2015, according to a report by Mintel. The market potential for pultruded products is strong.
Industry uses
Construction benefits include bridge support, cable trays, cooling systems, flooring, trusses and wind blades. They are also valuable in prefabrication products such as walkways and handrails.
The construction industry accounts for about $1.3 trillion of the United States' economy, according to the Associated General Contractors of America. With ongoing projects in almost every large city, construction cost concerns include material and using green – environmentally-friendly processes.
As pultruded products are eco-friendly, as well as cost-effective, they offer benefits that can only help the construction industry.
The automotive segment sees pultruded products uses with items such as spring bumpers, tank supports and bus window latch supports.
With more than 70 million automobiles produced in 2018, the industry looks to grow significantly in the coming years, with more fuel-efficient, even more environmentally-favorable models, the need for pultruded products will increase.
As cities move to become greener, with improved public transportation, including buses and light rail, pultruded products will have an opportunity to see continued growth in bus components and window latch supports.
As additional pultruded products continue to be developed, the automotive industry will find future needs for them.
From initial uses for fishing rods, golf course flag sticks and ski poles in the early days, pultruded products found new benefits in the construction industry before adding the housing and automotive markets.
Today, with value in nearly every business segment imaginable, pultruded products have carved out a successful niche. However, as industry needs grow, and new opportunities abound, the future burns bright for pultruded products.
With $3 billion in sales projected over the next few years, pultruded products appear on the verge of controlling a large section of the market. As industrial needs grow, so will pultruded product sales, likely exceeding the $3 billion mark and increasing its share of the market.