Pultruded Poles Stand Up to Harsh Weather
by Tencom Ltd.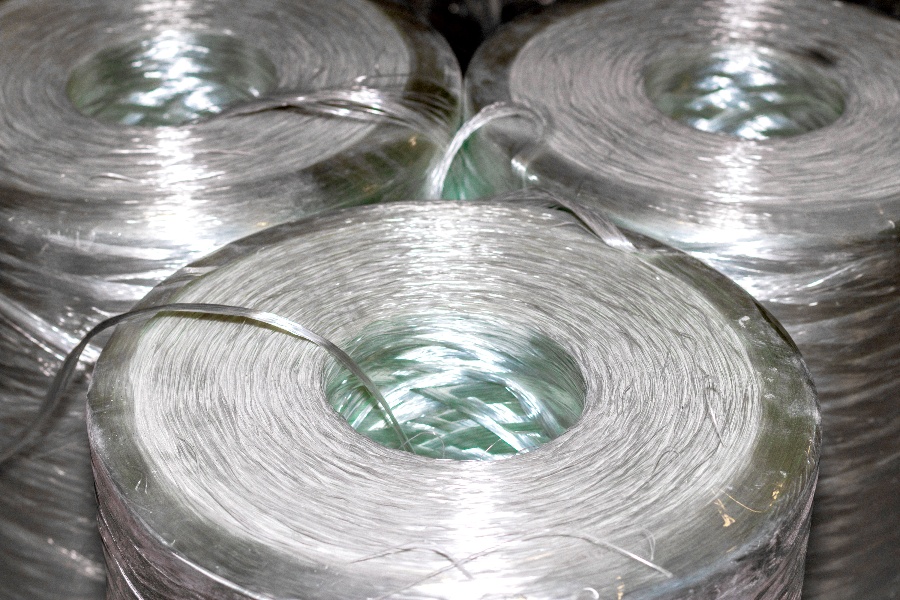 For decades, wood poles have been used to hold up utility lines. But, such poles are prone to environmental damage ─ wear and tear, decay, wind damage and inclement weather.
Although wood poles can last for about 30 years, many may have been around for 50 years or more.
Apart from the wood pole, steel poles are also used though these are heavy and prone to rust and corrosion. And, more often than not, these poles are only replaced when they are damaged or when they are destroyed in disasters, severe weather or natural decay.
Over time, because wood poles can rot, they have to be coated with chemicals before being used in the construction of utility structures. Chemical preservatives are applied to the wood to make it resistant to corrosion. The major disadvantage to this is that these chemical coatings can be toxic to the environment.
When the wood pole is disposed of in a landfill, the chemicals used in the coating will seep into the ground. While it is true that preservatives today have been altered to provide less toxic conditions, their use also shortens the life span of the wood from previous standards.
Composite poles are fire resistant and provide attractive advantages to utility companies especially those with service areas containing forests, brush or a mix of both.
Composite poles can be strengthened and customized to match their use ─ which means that such poles can be manufactured specifically for the application. And, the best part is that composite poles do not need chemical treatments before being put to use.
In any case, inclement weather can cause wood power poles to fall, which not only knocks out the electricity, it is also dangerous to drivers and pedestrians. Sun exposure, moisture, chemicals, and even insects can cause natural wood products to rot, warp, and decay.
As is more often the case than not, when power lines or poles are affected in severe weather, the outage can commonly last for days, even weeks. In North America, the American Iron and Steel Institute estimates that there are about 185 million utility distribution poles with an estimated 2.5 million wood poles replaced annually.
As a result, there is growing interest in the pultruded composite profile as a green material to replace aging wood or steel electric utility distribution poles.
Developed in the 1960s to address the shortcomings of wood utility poles, fiber-reinforced polymer (FRP) composite poles were first installed in Hawaii as a solution to wood pole degradation and steel pole corrosion. Composite utility poles are lightweight, low maintenance and have a long life span.
Key Properties of Composite Poles
1. Strong
Composite poles are strong. Even in storms and harsh weather, utility poles are better able to withstand high winds and the heavy loads' strong winds generate. Where wood poles might snap, composite poles will stand tall.
2. Minimal Maintenance
Both steel and wood utility poles require regular maintenance. A composite utility pole does not. Other than routine inspections, nothing more needs to be done. It does not need to be coated with a protective layer or painted.
3. Resistant to Pest Damage
Wood utility poles are affected by environmental elements and natural hazards. One such hazard is pest infestation. Everything from termites to wood-boring beetles can be problematic for wood poles. Composite poles will not have this problem.
4. Light in weight
Composite poles can be strengthened and customized to match their use ─ which means that such poles can be manufactured specifically for the application. Getting the poles into position can become a logistical nightmare. On the other hand, composite poles can be assembled on site. As composite poles are relatively lighter, they are also easy to install in densely populated urban areas without the need for heavy cranes and other large equipment. Poles can be installed in just a few hours without major disruptions to road and pedestrian traffic.
5. Corrosion Resistance
Composite profiles do not corrode or rust and are ideal for coastal areas exposed to salty sea air or in areas where chemicals are used.
A Live Case Study
Tencom Limited was contracted by an electrical utility company to fabricate fiberglass poles known as "hotline sticks" for their workers. These sticks are used on high voltage electrical power lines in different capacities.
It is important that these poles do not conduct electricity, so as to protect the worker from shock and also to avoid damaging the power lines. The pole was composed of vinyl ester resin and special electrical glass produced in a specialized process ─ known as pultrusion ─ that only a few manufacturers in the country have the ability to produce. This custom profile was formulated and pultruded using Tencom's proprietary techniques, holding tolerances of ±0.030" on the diameter.
The high voltage hot stick is available in lengths of 3' to 20', with thicknesses of 1", 1-1/4", and 1-1/2" in diameter. Built to withstand 100 kV per foot, it is durable as well as impervious to moisture.
According to customer specifications, these were colored yellow and tested to meet the ASTM F-711 standard. In all, the project took four to five weeks to complete.
The Takeaway
Each year, the utilities sector is increasing its use of FRP composites. According to Electric Energy Online, "The Institute of Electrical and Electronics Engineers (IEEE), which publishes the National Electrical Safety Code, now officially recognizes FRP poles and cross arms in its utility industry codes. The American Society of Civil Engineers (ASCE) 111 Design Guide, Reliability-Based Design of Utility Structures, now includes considerations for composite pole structures; and an ASCE committee is working on a revised Manual of Practice for FRP Utility Structures."
In a 2020 report, market analyst Lucintel finds that although composite poles at this time make up less than 1% of the overall utility pole market, its revenues are expected to reach $53.3 billion by 2025. From 2020 to 2025, demand from the electric transmission and distribution sector is estimated to increase at an annual compound growth rate (CAGR) of 3% to 5%.
So, if you have your own idea for a composite profile, we can make it. Our experts have over 50 years of experience with FRPs. From unique designs to customized colors and patterns, we can make exactly what you need for your next project.
Get in touch with our team today to learn more.