Fiber Reinforced Polymers Retard Fires in Aircraft Cabins
by Tencom Ltd.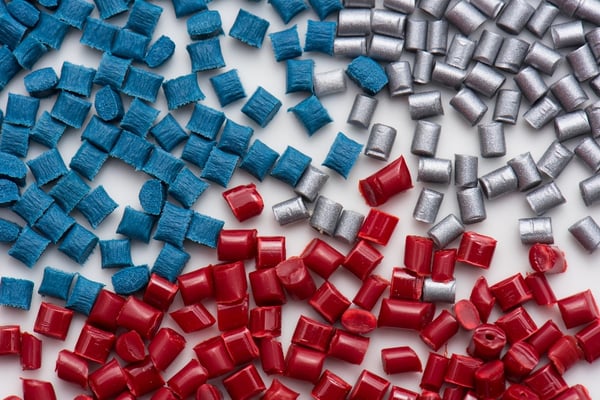 While the benefits of using Fiber Reinforced Polymer (FRP) composite materials are almost endless, one of the most attractive advantages of pultruded products is its fire retarding properties.
No matter where a building is located, there is always the possibility of a fire.
Whether it's an electric fire, wildfire, or simply an improperly discarded cigarette, the danger of losing an entire home or commercial building is very real. That's why FRP composites are the way to go when renovating present structures or building new ones.
Fire in the Sky
An incident that may be even scarier than a residential or commercial fire is one that takes place in the air. Aircraft fires prove to be deadly more often than not. However, using FRP composites to build fire-proof aircraft cabins can help prevent a disaster.
Several collaborators including Sheffield Hallam University in the UK have teamed up to develop a thermosetting resin system for aircraft interiors. Using a specialty resin blend made with additives and polyfurfuryl alcohol (PFA), glass fiber bundles are processed through a hot-melt procedure. Due to the fact that PFA resin is a biomass waste product, the process is both sustainable and affordable.
The resulting nanocomposite products have similar properties to phenolic. The main difference is that they are manufactured without toxic formaldehyde and phenol compounds. This means that the fiberglass aircraft cabins are better for the environment and safer.
During the testing phase, this specialty resin blend showed astonishing resistance to fire. It was also noted that this material can be formed and customized for decorative purposes without compromising the material's ability to remain stable in the event of a fire.
Not only can this technology be used in aircraft cabins, but there is also talk of expanding its use into the aerospace industry. One of the most dangerous things in space is a fire, and this new material could save the lives of astronauts in the near future.
Fire-Resistance
Fiberglass is one of the most affordable FRP composite materials that money can buy. It also boasts an incredibly high tensile strength while maintaining superior flexibility. It is non-conductive, resistant to moisture, and it is unaffected by chemicals, ultra-violet rays, bacteria, fungus, and insects.
As for fire and heat, it's a fantastic product that can withstand extreme temperatures. Let's look at some numbers to see just how good fiberglass profiles are when put under heat. At 700°F, fiberglass products will retain around 50% of their original tensile strength. At 900°F, they will retain about 25%. Once the temperature reaches 1555°F, the fiberglass material will begin to soften, but it will not reach its melting point until the temperature reaches a staggering 2075°F. At no point during the heating process will fiberglass become combustible.
Specialty Resins
The numbers we just showed you are for fiberglass products in general. Here at Tencom, we offer specialty resins to further improve the product's ability to withstand extreme heat.
During the pultrusion process, our experts will add fire retardant vinyl ester or polyurethanes to the epoxy resin. We can also include high-temperature vinyl ester. After the additives are mixed into the liquid resin bath, the pultrusion process can continue. The specialty resin and fiberglass bundles are then pulled into casting and cured.
Since we have complete control over the entire pultrusion process, we can create reinforced fiberglass profiles in various forms. This includes lengths of 5-feet or even continuous spools. Our fiberglass profiles varies in thicknesses of 0.060-inches to 2-inches, and they can withstand temperatures as low as -50°F and as high as 450°F.
If you are looking for a simple upgrade to withstand higher temperatures, we recommend the high-temperature vinyl ester resin additive. This specialty resin will improve the fiberglass product's ability to withstand temperatures up to 392°F.
We also offer fire-retardant polyester resin and fire-retardant vinyl ester resin. The polyester resin adds low spread and smoke capabilities without compromising the material's strength. The fire-retardant vinyl ester resin adds extra strength and better resistance to corrosion during a period of high heat and flames.
One thing to note about our specialty resins is that they take a bit more time to manufacture. Our pultrusion process generally takes 3 to 4 weeks to complete. However, with the addition of specialty resins, it can take an extra 6 to 12 weeks for the fiberglass pultrusion products to be completed due to the tooling process.
Tencom's Fiberglass Profiles
Our experts here at Tencom can create a wide range of fiberglass products that are highly resistant to heat and fire. These products include fiberglass angles, bars, channels, poles, rods, and tubes. We can even create customized fiberglass pultruded products to suit the specific requirements of your next project.
Our products can be used to reinforce infrastructure, construct new buildings, and even to create decorative facades. We also make window reinforcements, tree stakes, and driveway markers. We highly recommend installing fiberglass tree stakes if you have recently planted saplings on your property. Encouraging growth, our fiberglass tree stakes will help small saplings grow into magnificent trees.
Finally, we also specialize in fiberglass sporting goods. From tennis rackets to fishing poles and everything in between, we can manufacture durable products for all of your recreational needs.
As we mentioned, we have our own pultrusion process in which we can create customized fiberglass profiles. We want you to have exactly what you need, and we want it to last a very long time.
Fiberglass products require little to no maintenance and have a very long lifespan. You won't have to worry about touching up paint jobs or replacing worn down parts every again.
Learn More About Tencom
If you would like to learn more about our pultrusion process or products, get in touch with our team today. We are happy to answer any questions you may have or provide you with an accurate estimate for your next project.