Pultruded Profiles Experience Rising Popularity
by Tencom Ltd.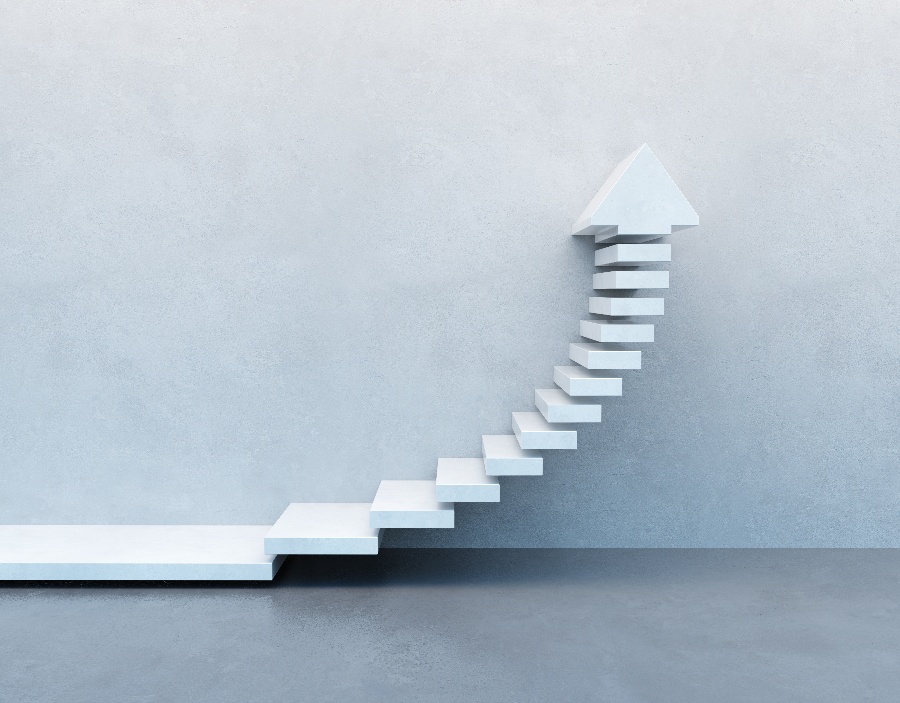 Pultruded Fiber Reinforced Polymer (FRP) composites are making strides into sectors across the board. These composites are extremely durable, have a long service life, low maintenance requirements, and result in lower energy consumption.
These are also used as replacements for old school materials such as steel, wood and aluminum. More so than ever before, the need for alternative materials and products is pressing and urgent in the face of higher purchasing costs, rising tariffs and high transportation costs.
While aluminum products account for about 15% of all of the aluminum used, composite pultruded products account for only 5% of all reinforced plastics produced. This means that there is a tremendous potential for the market for pultruded profiles to grow.
In general, pultrusion technology is innovating at a rapid pace and driving growth in the global market. And, with the increasing budgets on research and development into developing innovative technologies by manufacturers across the globe, more and more applications in building and construction, aerospace, electrical power and automotive sectors are becoming available.
Overall, the demand for pultruded products shows excellent growth potential. In 2020, the market for pultruded composites, according to research and analysis by Verified Market Research was valued at $2 billion. From 2021 to 2028, the market size will grow at a compound annual growth rate of 4.9% and is projected to reach $3.19 billion.
Besides the cost-effectiveness of manufacturing, transportation, and reduced asset management, a key attraction of pultruded products is sustainability. Roberto Frassine, President of the European Composites Industry Association (EuCIA), stated "Promoting the sustainability of composites is a long-term strategy ... We strongly believe that sustainability and the circular economy are key to the future development of the composites industry."
One of the key driving factors for the global market growth for pultruded profiles is the rising demand for lightweight structural composites. The number of rebar and gratings applications will lead to the surge in demand for sustainable products to withstand harsh and corrosive environments.
Going forward, for many organizations, builders and developers, there is also an urgent and increased focus on total lifecycle costs of end products coupled with the growing emphasis on delivering eco-friendly products.
Factors for Increasing Popularity
Here is a summary of the factors that support pultruded product growth from the Verified Market Research report:
The pultrusion process produces lightweight profiles, and this results in the minimization of the shipping costs. A profile with more than 2000m2 of Z200 can be transported by a usual 40ft container.
Pultrusion is a process for large-scale manufacturing of constant cross-section parts in an economical way. Excellent composite structural materials can be fabricated by the process owing to resin dispersion, uniformity of cross-section, fiber distribution and alignment.

The pultrusion process ensures exact control of the resin content. It is easy to close the impregnation area of the resin, and this prevents explosive emissions.
The process uses polymer matrix and fibers for the manufacturing of structural composite parts. The key properties responsible for the rising demand for pultruded composites include excellent tensile strength, high chemical resistance, non-magnetic properties, low thermal expansion and maintenance. Applications across varied industry verticals such as civil engineering, home building and automotive will add to the product market size.



On a global basis, glass fiber and carbon fiber are the most widely used pultrusion products. FRPs are versatile and cost-effective compared to traditional materials, such as steel, aluminum and timber. FRP pultruded products market is anticipated to witness significant gains owing to lightweight properties and high durability. It weighs 75% less than steel and is non-corrosive in nature. FRP rebars can be used as an alternative of stainless steel, carbon steel, wood and non-ferrous metals.
Areas of Growth
North America is expected to dominate the global pultrusion profile market. This is because of education and the wider acceptance of pultruded parts by designers in many end-use applications. Isopolyester and vinyl ester form a large part of pultruded products in the region. Isopolyester accounts for over 75% share, followed by vinyl ester which accounts for around 15% of regional demand. Increasing demand supports the production of strong composites for a number of applications.
From 2021 to 2028, the demand of pultruded profiles in window manufacturing, pilings and panels, electrical infrastructure and civil engineering will add to growth.
Europe, led by UK and Germany will experience steady growth because of their developed industrial sectors. However, new construction projects needing lightweight composites for rebar and gratings applications will support pultrusion products market growth.
The Asia Pacific will experience significant growth. In this region, the need to rehabilitate buildings and deficient structures. Designers' preference for lightweight, non-corrosive, durable structural composites coupled with electrical & thermal insulation in the construction industry propelled product demand in the region. Technological advancement for structural composite design and material are the factors that will support product penetration over the forecast period.
In the last few years, the growing demand for FRP pultruded products increased considerably, mostly in the construction, automobile, aeronautic and wind energy sectors.
Customization is Key
One of the key benefits of pultrusion is the ability to manufacture completely custom parts for very specific needs. Even more standard parts and shapes can be customized and enhanced with dyes, UV resistance, advanced fire retardant, strength enhancements, and additional specialty resin products.
As counties, municipalities and cities roll out projects such as road improvements, new bridge construction, light-rail implementation, and fiber optic cable networks, pultrusion can be leveraged in every stage of construction and implementation.
From foundational supports to replace steel rebar, continuing as electrical and thermal insulation, and concluding with UV-resistant, branded finishings for bridges and windows, pultruded profiles offer a versatile alternative to more traditional construction alternatives.
In addition to offering the best possible solutions for civil engineers, Tencom aims to offer the best possible service and information to each of our customers based on unique needs.
Tencom has the product portfolio and existing experience and customer relationships to back it up. If you have additional questions about the capabilities of pultruded FRPs for civil engineering implementations or would like a quote for an upcoming project, contact us today.