Pultruded Applications for the Home (Part 1)
by Tencom Ltd.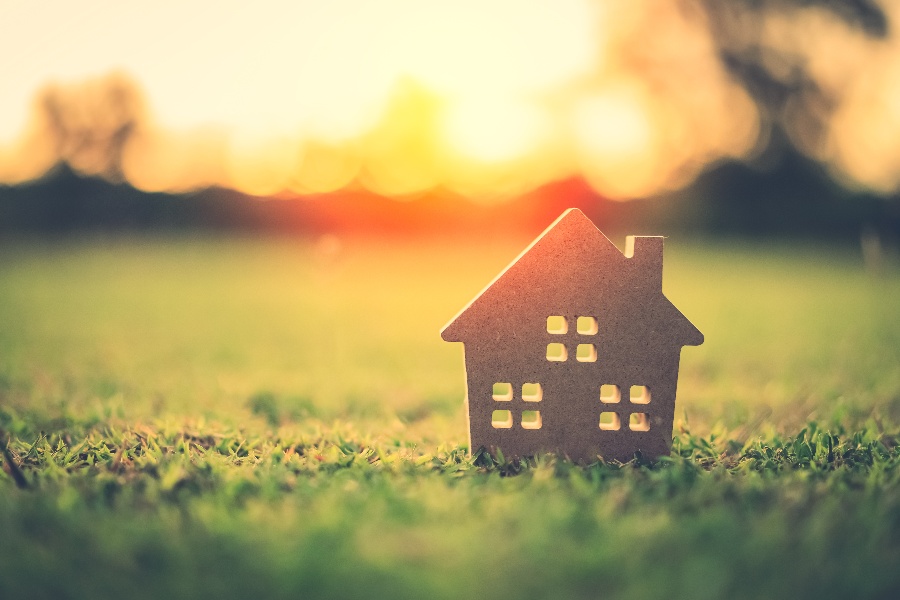 Residential construction requires different products from those used in commercial buildings. Even though residential sub-divisions don't usually have skyscrapers, home project builders, developers and managers are increasingly turning to Fiber Reinforced Polymer (FRP) composite products.
These composite products are manufactured in a process called pultrusion ─ a process for converting reinforced fibers and resin into fiber-reinforced plastic (FRP). The resulting FRP is tough, light, and extremely versatile.
If you'd like to learn more about the process of making FRP, you can read our guide here. Composite profiles are high-strength, durable solutions that will outlast and outperform old-school materials for years to come.
This post is the first in our multi-part series looking at pultruded profiles in homebuilding.
A recent report released by the European Pultrusion Technology Association (EPTA) found that an increasing number of architects, engineers and builders are discovering the advantages of pultruded profiles and are finding ways to incorporate such products in residential housing markets.
The report also stated that more developers and builders are using pultruded products in window and door systems, exterior trim, decks, pergolas, as well as columns and fencing.
All of these products are able to withstand the stress of being subjected to unrelenting weather elements.
The sun, the wind, heavy rain, snow, dust, dirt, and insects can cause damage to traditional building materials such as wood, iron and even steel.
So, pultruded products — which are lightweight, durable and cost-effective — are ideally suited for residential construction projects.
Benefits
Pultruded products boast advantages such as high tensile strength, relatively lightweight, resilient, versatile, and low maintenance. Another factor in its favor is that pultruded products have the ability to withstand weather conditions of all sorts. Ultra-violet rays from prolonged sun exposure can cause conventional building materials to deteriorate over time.
Pultruded products that sit out in the sun like fence posts, golf flag poles, and tree markers will not warp, chip or expand and so will be able to do their jobs efficiently for many years to come.
Non-conductive
Pultruded fiberglass profiles are non-conductive, which means that they are able to withstand high heat temperatures compared with materials such as wood, aluminum, and steel.
Wood is highly flammable. With a simple spark, wood products can quickly become engulfed in flames and be completely consumed by the fire within a matter of minutes. While chemical coatings can be applied to wood to make it a bit more resistant to high heat, the key disadvantage is that these coatings are highly toxic to the environment once the wood product reaches its end of life (EoL). After a period of time, wood will inevitably decompose, which means that those toxins from the protective coating will leech into the ground and pollute the earth.
This can all be avoided with pultruded products. These building pieces are also flame-retardant and can withstand the heat of a fire without the application of toxic coatings.
Corrosion Resistant
Corrosion is a major issue for traditional building materials. Exposure to harsh winds, rain, snow, dust, dirt, and insects can cause metal products to deteriorate prematurely.
Pultruded composites will not fail under these conditions. In fact, such products will outlast almost all other types of building materials.
Pultruded profiles are relatively lightweight and can be manufactured in a variety of sizes and shapes to complete any type of residential construction project. For example, poles can be created in smaller sections, easily transported to the site, and put together to make one longer standing pole.
Pultruded profiles also require fewer metal brackets for construction and are easier to install than wood or metal. This is because they can be slotted, chamfered, butted, pointed, and even rounded during the manufacturing process.
They are about 30% lighter than aluminum and about 70% lighter than steel, which makes it much easier to transport these products to job sites.
While wood or metal may seem like cheaper options initially, this isn't the case in the long run. Pultruded products have a much longer lifespan and do not require all the maintenance of wood and metal.
There's no necessity to spend extra money on a special coating to ensure the product will provide heat- and UV resistance. The profiles will not have to be touched up or re-painted every few years. Since pultruded profiles are corrosion-, heat- and weather-resistant, they maintain their profile integrity and are by and large, maintenance-free.
Lowers Heating and Cooling Costs
Windows do more than just add to the aesthetics of the building. They impact cooling and heating costs significantly. A study on Energy Conservation for Environmental Protection finds that "windows lose more heat per square foot of area in winter and gain more heat in summer than any other surface in the home".
Since windows take up to one-fifth of the surface area of walls and about a third of the building's heat escaping through its windows, heating costs can go up drastically when as much of energy and cost of heating a building at a set temperature goes to waste.
As such, pultruded products are low maintenance and can last for up to 15 years with little to no maintenance. This goes towards minimizing the total cost of the project.
The Takeaway
FRP composites are lightweight yet strong and are impact-resistant. Today's market is evolving from cheap, single-use or corrosive materials to implementing enduring materials. Opting for FRPs over old-school materials are investments that will be paid back over time.
Through pultrusion, Tencom delivers:
Strong reinforced components, with greater tensile strength and rigidity than you'll find in regular FRP molded products

Profile shapes that can't be achieved through regular FRP processes

Products customized to your specifications
The materials for home building are different from those used in commercial buildings. Continued advances in pultrusion manufacturing and composite formulas spell exciting opportunities for residential applications not just for rehabilitation projects but also for new developments. Consequently, over the next decade's residential builders, developers and project engineers are increasingly opting for pultruded profiles.
If you are thinking of using pultruded products for your home projects, we have experts who can help. Keep a lookout for our next post on specific applications that can be used in homebuilding.
For more information about using pultruded products in residential projects, talk to us today.