What You Should Expect with Custom Pultrusions
by Tencom Ltd.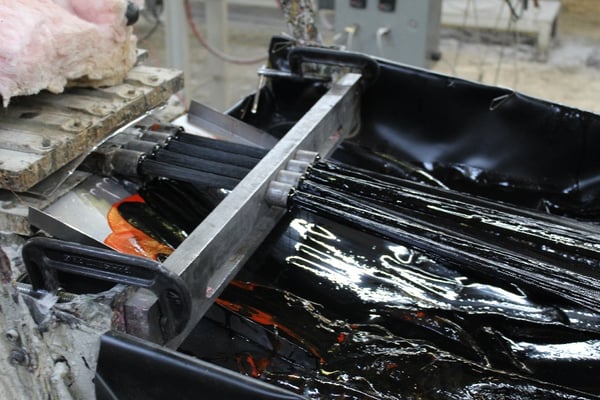 Entrepreneurs gain many advantages from custom pultrusions when properly implemented through quality assured engineering and processing. Staying away from assumptions can keep a concept from becoming unbalanced in its design. The more information you can give to your engineer from the beginning, the better, including the level of exposure to the environment that you expect the part to endure.
Custom pultrusions have the ability to locate reinforcements (glass, mats, carbon fiber) and adjust properties to your unique situation. In custom pultrusions, reinforcements are combined into a composite in order to control important variables like weight, strength, stiffness and corrosion.
The right engineer will be able to explore your existing materials to find the best fit among them to optimize performance and your value to cost.
The resin that you choose should be based on application requirements including the chemical and environmental exposure that you expect. These factors will also help you determine if you need a UV inhibitor. For instance, a relatively mild environment with few caustic chemicals present may require little more than a polyester resin.
An environment with harsh chemicals may require something like a vinyl ester resin with more chemical resistance. The UV inhibitor would be a good choice if the product will spend a significant number of hours out of doors or it will be exposed to heavy sunlight indoors.
If a part needs to have certain durability or strength associated with it, this should be on the part drawing. The process becomes much simpler if you know the location and the preferred properties of the part.
For best results, make sure to test your custom part for strength, durability, flexibility and other important characteristics, especially on custom properties that you request.
Custom fiberglass pultrusions, have many different configurations that you can consider. Depending on the application requirements there are many combinations of resin types and reinforcements that can be combined to adjust the physical properties, chemical and UV resistance.