Curved Pultruded Products Burst onto the Auto Industry Scene
by Tencom Ltd.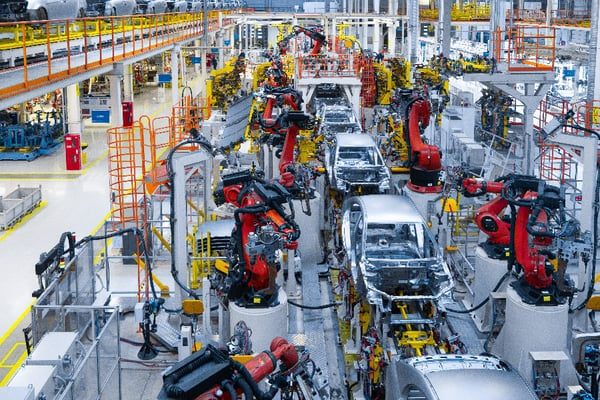 What was once considered to be fantasy has just recently become a reality. Curved pultruded products have finally hit the market.
Known for shaking up the auto industry, General Motors (GM) has incorporated a curved carbon fiber rear bumper into the iconic Chevrolet Corvette Stingray.
Becoming the first-ever radius pultruded auto part, this back bumper beam is setting the bar high for other high-performance automakers in both local and global markets.
A Look at the Legendary Corvette
First produced back in 1953, the Chevrolet Corvette has over half a century of evolution under its belt. While many generations of Corvette models have incorporated Fiber Reinforced Polymer (FRP) composite materials in one form or another, none have ever had a curved pultruded part.
Kicking off the eighth generation, the 2020 Corvette Stingray has evolved into something that some thought would never be possible.
Lightweight and aerodynamic, this revised high-performance sports car has managed to take the spotlight away from its competitors. While a simple bumper switch-out may seem like a small feat, it's actually quite amazing.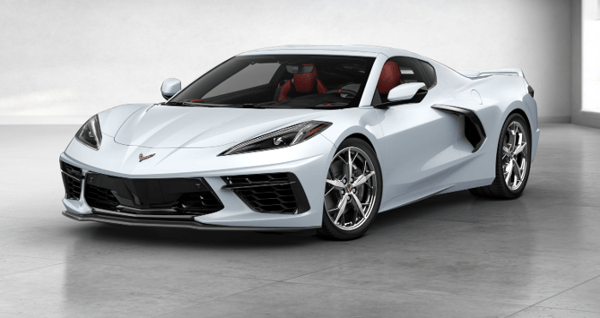 Pic Credit: Car & Driver Magazine
Curved pultruded products have been talked about in hushed tones for years, and now - finally - these sleek FRP composite pieces are being put to good use.
The introduction of the curved FRP composite rear bumper beam is just the beginning for this sector. What's even more impressive is how quickly these evolved models have been sold.
The first two years of production have already been sold out. So, if you want one of these groundbreaking Corvettes, you'll have to wait a while.
The Curved Back Bumper Beam
As for the bumper beam, it is essentially a multi-hollow, curved FRP composite made of 60% carbon fiber and 40% resin. This combination of carbon fiber and resin is known as urethane acrylate.
Manufactured specifically for the new Corvette Stingray, this slightly rounded beam is created by using curved chrome-plated steel molds. Stress points along the mold cause the composite piece to adhere to the desired shape. To maintain fiber alignment, modifications had to be made to a few of the carbon multiaxiales.
This also helps to speed up the overall production time. For enhanced automation, stabilization, and an improved finish, the carbon fiber reinforcements run from the creel, biaxial, triaxial, and stitched unidirectional carbon fabrics.
Why Does the World Need Curved Pultruded Auto Parts?
At this point, you may be thinking that this curved FRP composite bumper was created for cosmetic purposes. However, this is not entirely true.
Research for this particular Corvette body part began back in 2013. While the design did want a curved rear bumper to better fit with the overall style of the vehicle, this wasn't the only reason to develop the product.
High-performance cars carry around massive engines to hit exceptionally high top speeds. They need to be aerodynamic, lightweight, and spry. Vehicles that are made out of carbon fiber composites meet all of those requirements.
By creating a curved FRP composite bumper for the Corvette Stingray, an entirely new world of opportunities has just opened up in the auto industry.
How Does the Curved Pultruded Bumper Hold Up?
If you are at all familiar with FRP composite materials, then you already know how resistant these pieces are to heat, erosion, impact, and so much more.
This particular pultruded product had a few requirements that needed to met before the manufacturing process could begin. First, it needed to go through an electrophoretic rust-coating bath.
Then, it would need to be able to withstand baking in heat up to 238°C (460.4°F). Therefore, thermo-mechanical stability was an absolute must.
Conventional metal materials like steel and aluminum are not thermal-resistant. They are conductors. Pultruded products are non-conductive. This means that they do not hold onto heat very well.
Pultruded products can withstand extreme heat temperatures without compromising the strength or integrity of whatever structure they are part of. Heat transfer in FRP composites happens slowly, which is crucial when creating auto parts for high-performance vehicles.
Cars like the Corvette produce a lot of heat, especially at faster speeds. Using pultruded products to build cars like this can prevent overheating and thermal damage.
Furthermore, FRP composite materials can help prevent rust damage and erosion. Unless the vehicle is kept inside a garage all of the time, it gets exposed to the elements.
Wind, water, sun, and dirt can all cause rust or erosion over time if the vehicle is built out of steel or aluminum. With materials such as carbon fiber, car enthusiasts don't have to worry about any of those issues.
The Future of Curved Pultrusion
Pultruded products are already highly customizable. They can be designed with colors and patterns to fit into a company's brand image, and now it has been proven that they can be bent into a curved shape for use on a sports car.
Curved pultruded products can be used across any industry in a variety of ways. One example outside the auto industry is industrial fans. Those that are built out of fiberglass last longer and don't need much maintenance.
If FRP composites can be used in cars and fans, it's only a matter of time before we see these pultruded products being used in other applications and industries as well.
Tencom Pultruded Products
For the last 22 years, our product specialists here at Tencom have been manufacturing high-quality pultruded products for all industries.
We can make anything from rods, poles, angles, bars, tree stakes, window reinforcements, sporting goods, and so much more. We can even manufacture fiberglass using specialty resins to suit your specific needs.
Some of the most common uses for pultruded products include utilities, construction, and infrastructure. Industries that rely heavily on FRP composites include transportation, electrical, chemical, civil engineering, construction, and more.
If you are considering pultrusion for your next project, get in touch with our experts here at Tencom. We would be happy to provide you with a quote and answer any other questions you may have about our process and products.