Fiberglass Applications in the Home
by Tencom Ltd.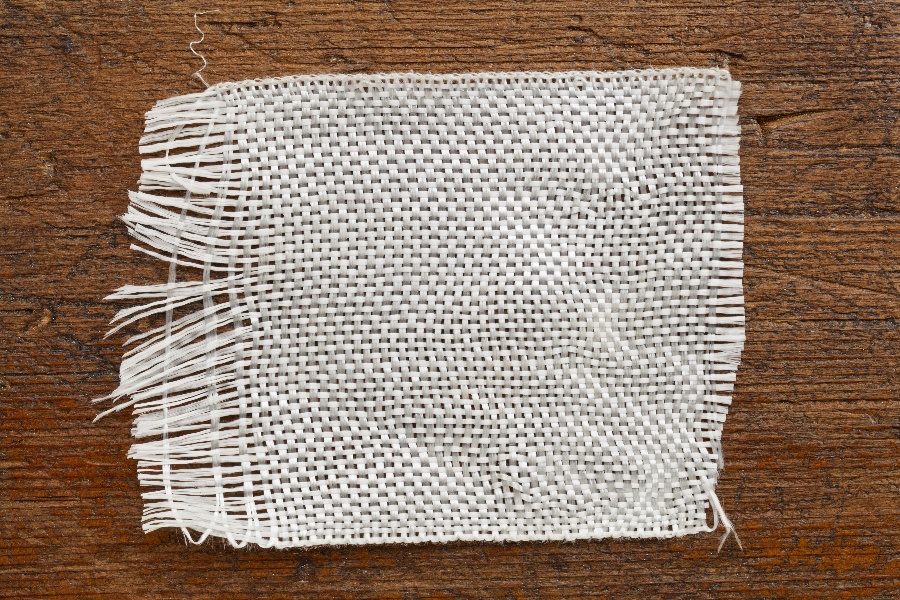 Fiber Reinforced Polymer (FRP) composites can be used not just for infrastructure, aerospace, and transportation, they can also be used to enhance home interiors and exteriors.
This is because one of the most highly desired properties of pultruded products is that they are water-resistant. Issues such as rust, rot, corrosion, and warping do not occur with pultruded profiles. That is why today, project engineers, developers, builders and architects are increasingly using fiberglass in home applications for new construction as well as renovation work.
Let's look at a few fiberglass fiber-reinforced polymer (FRP) applications.
1. Windows and window reinforcements
Green solutions such as fiberglass composite products offer high strength, corrosion resistance, durability and low-maintenance properties. Such materials are flexible because they are specifically engineered to provide high-performance characteristics. FRPs are made of two components: a resin matrix (sometimes called polymer binder) and a reinforcement fiber.
Therefore, windows add, not just to the aesthetics of the building but can also impact the cooling and heating costs. A study on Energy Conservation for Environmental Protection finds that "windows lose more heat per square foot of area in winter and gain more heat in summer than any other surface in the home".
In general, with windows occupying up to 20% of the surface area of walls and about a third of the building's heat escaping through its windows, heating costs can go up drastically as much of energy and cost of heating a home (or building) at a set temperature goes to waste.
Just as critical as windows are window reinforcements. For example, Tencom took on a project where a customer needed manufactured fiberglass reinforcement to structurally strengthen their vinyl windows.
This was necessary in order to meet the stringent standards of various cities. Performing all work at its modern facility, Tencom utilized its proprietary pultrusion process and equipment.
Tight tolerance of ±0.005" was held throughout the fabrication process.
The finished profile was 5" to 15' in length, with a thickness range of 0.060" to 0.250". This material can withstand temperatures from -50°F to 300°F.
Tencom will work with customers to design structural replacements in a cost-effective manner, maintaining or improving upon the strength and stability of original parts. The turnaround time for a project of this type is typically 6 - 8 weeks for tooling, and 3 - 4 weeks for production.
2. Showers
An application for fiberglass can currently be seen in shower designs. For example, the Frank J. Manning Apartments located in Cambridge, MA, has undergone major renovations to revamp the bathrooms. Built-in 1976 using a cast concrete plank system, the old design had become obsolete. In 2015, the Cambridge Housing Authority initiated a $58 million project to revise the building's exterior and interior.
As a public housing facility, renovations were estimated to be more cost-efficient than building brand new apartments from the ground up. Bringing in specialty contractors, the team got to work immediately on 199 bathroom renovations. They added duct covers, soffit walls, and a dome over the showers, and, of course, new fiberglass shower units.
The team wanted to install shower systems that were easy to clean and allowed for high-quality air to circulate in the bathrooms.
This idea was meant to help prevent the accumulation of mold and to ensure that the finished bathrooms would be healthy spaces for residents. The Manning Apartments are considered to be public housing units for disabled and elderly people, so the success of this project was critical.
Once the concept showers were drawn up, the team got to work on the fabrication process. Replacing shower units floor-by-floor, the installation that began in June 2016 was completed in November 2017. That's a quick turnaround for a 19-story apartment building.
Housing Market
In the housing market, pultruded products can be used in electrical wiring, as they reduce corrosion and are lightweight. They are valuable in door frames, door roll-ups, as well as window frames.
In the United States, with worldwide new housing completions continuing to outpace previous years, new housing starts are projected to increase to exceed 1.57 million in 2021, up from less than 500,000 in 2010. Multi-family units are projected to be at about 765,000 units this year. The main concern impacting new construction is the rising cost of supplies.
Add in more than $424 billion in home improvements, as a Harvard University report detailed, and this is where pultruded products can help, with their flexibility and cost-effective production.
Even the United Kingdom saw more than 36,000 new housing starts in the first quarter of 2019, which is more than double from 10 years earlier.
Additional home usage applications include ladders, mop and broom handles, pruning poles, and shovels and rakes. Americans spent about $29 billion on lawn care as recently as 2015, according to a report by Mintel. The market potential for pultruded products is bullish.
A Snapshot of the Advantages of FRP Composites
Easy to handle, transport and install. Pultruded profiles are lightweight and can be transported to a job site at a more affordable rate. They can also be cut into manageable pieces to make the installation process a breeze. Holes can be pre-drilled as well to help with assembly if needed.
Water-resistant. Rot and corrosion-resistant.
Sustainable.

The average life expectancy of a fiberglass profile is up to 80 years.

With little to no maintenance required throughout this long lifespan, you can expect to save quite a bit of money. Safe, reliable, stable, and cost-efficient, you can't go wrong with a pultruded product.
The Takeaway
If you have a project where you would like to consider the use of FRP profiles, talk to our experts here at Tencom. We have over 50 years of expertise and experience to offer and can create custom FRP composite products for your projects. To learn more about our pultruded products or to get a quote, get in touch with us today.