Tencom is a U.S. Based FRP Pultrusion Manufacturer
by Tencom Ltd.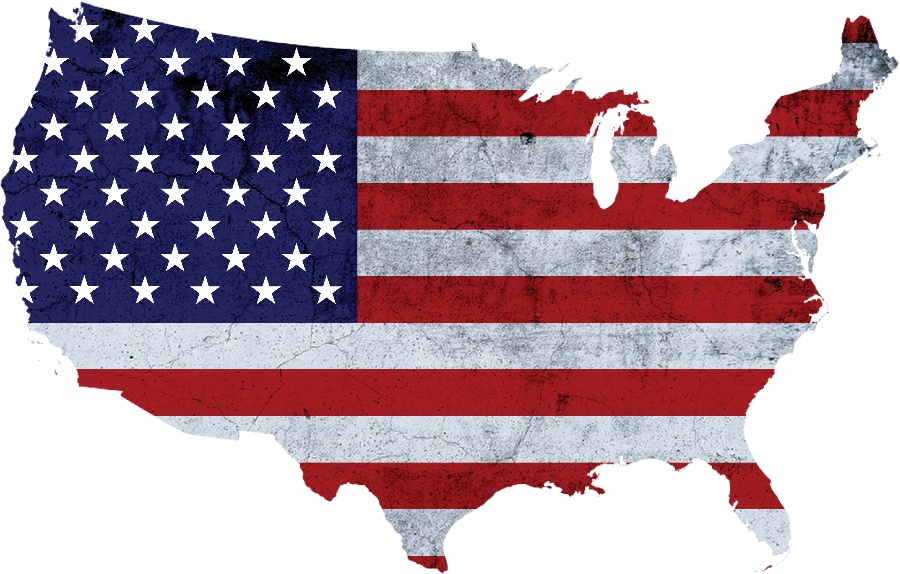 Have you been looking for a lasting solution to your rusty and rotting products like doors? If yes, then getting a pultruded product replacement is the best decision that you could ever make.
Logically speaking, living in a wet place can be so frustrating. You fix a new door today, and you start noticing some rusting or rotting in no time.
As you may probably know, rust and rot are the perfect hubs for bacteria and other infectious microorganisms. With that in mind, you don't want to know what happens when these bacteria find their way into your food and eventually into your body. Scary right?
At Tencom, we understand all your pain points. That is why we embarked on this journey of manufacturing FRP pultrusion products which are a lasting solution to your problem of rust and rot.
Now more than ever, more and more people realize the benefits of using pultrusion products and adapting to them. So why should you be left out?
This article will discuss pultrusion products and why they are a lasting solution to rot and rust, and why our products are the solution to that problem!
What is Pultrusion?
First things first! What exactly does pultrusion entail?
This is a manufacturing process used to make a two-dimensional continuous profile of fiberglass reinforced polymer. Through this process, people have adapted to more cost-effective composites to replace materials that are more susceptible to rust, corrosion, and rot.
What are the Benefits of Using Pultruded Products?
Other than the fact that pultruded products are an economical, lasting solution, they also offer a myriad of benefits. Here are some of the reasons you should be using pultruded products:
They are lightweight
They are non-conductors of heat and electricity. However, if you need one that conducts heat and electricity, you can quickly request a pultruded product that is reinforced with copper, carbon fiber, or other conductive materials
They are resistant to corrosion and rot
They are more robust and durable even under extreme conditions
They have suitable temperature insulating properties
The Fiberglass Pultrusion Process
Let's talk about pultrusion process to give you a feel for why these products are so strong.
This process starts with pulling the fiberglass in the form of fiber bundles or roving filaments through a liquid resin to saturate the glass reinforcements. The pultrusion is reinforced with a continuous filament mat (CFM) or a fabric that provides strength across the width of the final pultrusion product.
As the reinforced fiberglass is being pulled, a surface veil is sometimes added to provide resistance against corrosion and fiber bloom. In addition to these benefits, the surface veil also provides the finished composite profile with a smooth, high-quality finish alongside other visual attributes.
During and after the addition and wet-out of the reinforcements, they are shaped by a custom design forming tool, after which they are pulled through a heated die where the chosen resin and catalyst react to form the final pultrusion. After the reaction, the pultrusion is then cut into the required lengths before packaging.
Achieving Sustainability with Pultrusion Manufacturing
With pultrusion products, the world stands at a better place to achieve sustainability in the coming future.
For instance, the renewable energy sector can use pultruded blades and spar caps on wind turbines. Due to their lightweight, the pultruded blades are more efficient than the old wind turbines. This translates to producing more electricity even with weak and slow winds.
Also, due to their lightweight, pultruded products tend to use less fuel, thus reducing CO2 emissions. At the moment, more vehicle manufacturing companies are looking into using pultruded car parts to promote fuel efficiency.
FRP Products Produced at Tencom
Interestingly enough, there is no limit to what can and can't be made through pultrusion. Here at Tencom, we produce a variety of Fiber-reinforced products that will suit your needs. Here are some of the products that we currently make:
Fiberglass rods
Fiberglass channels
Fiberglass poles
Fiberglass angles
Fiberglass tubes
Fiberglass bars
Fiberglass with specialty resins
Fiberglass window reinforcements
How Tencom can Help You Manufacture Custom Designs
Do you run a business where you sell pultruded products to your customers? Have you ever come across a customer that needed a custom design that you didn't have? How did it feel when you couldn't provide the design that your customer wanted? Bad, right?
You don't need to worry about that anymore. At Tencom, we also manufacture custom designs to suit your needs. So, next time you come across a customer that needs a custom design, just contact us, and we will design it for you.
Applications of Pultruded Fiberglass
There are limitless custom FRP design possibilities that you can go for. Here are just but a few instances where pultruded fiberglass can be used:
Tool Manufacturing
There are so many design options that you can go for when it comes to manufacturing handheld tools. Here, you can specifically design a custom tool handle that is within the required parameters.
This helps ensure that you get a tool handle that you can grip well to prevent straining of muscles and blisters.
Construction
Since FRP products are resistant to corrosion, they are a perfect fit for use in outdoor construction.
Apart from that, the lightweight makes pultruded products easy to handle; thus, they cut down the cost of hiring high-end heavy lifting machines.
Industrial Components
One good feature of FRP products is that it is flexible and can endure bending motions over a long time. Due to its springy behavior, it makes it the perfect fit for manufacturing industrial motors, transformers, and electrical products.
Sporting and Other Recreational Equipment
Due to the strength, flexibility, and lightweight of FRP, it can be used to manufacture sporting and recreational pieces of equipment.
This helps promote comfortability during playing, as players can handle more comfortable pieces of equipment during play.
Conclusion
FRP is the next big thing. If you want to maximize efficiency and sustainability in your life, you should adapt to using these cost-effective and durable FRP designs. Reach out to us today to process both bulk and small orders of your FRP designs. You will love our work!