Top 5 Reasons to Use Fiberglass in Home Building
by Tencom Ltd.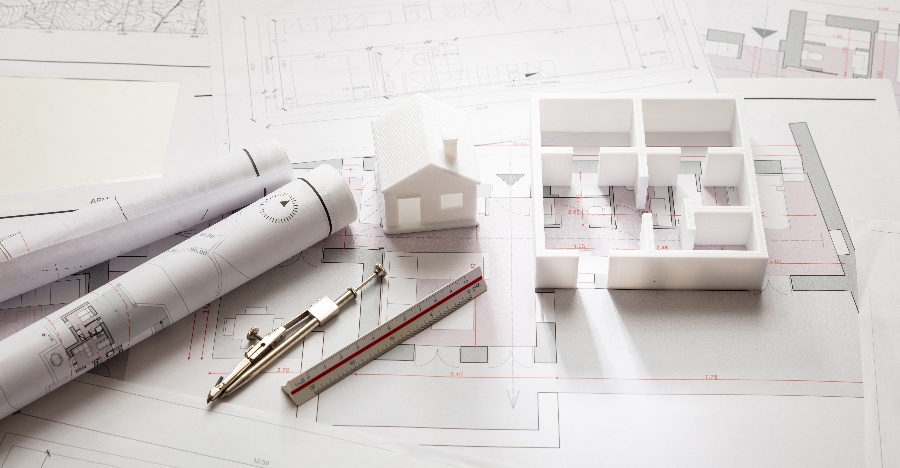 Project engineers, developers, builders and architects are increasingly considering using fiberglass in home building.
Today, these professionals are discovering the benefits of applying green building solutions to new construction projects as well as renovation work.
Green solutions such as fiberglass (or fiber reinforced) composite building products offer high strength, corrosion resistance, durability and low-maintenance properties. Such materials are flexible because they are specifically engineered to provide high performance characteristics. Also known as fiber reinforced polymer composites, they are made of two components: a resin matrix (sometimes called polymer binder) and a reinforcement fiber.
So, windows add, not just to the aesthetics of the building but also to cooling and heating costs. A study on Energy Conservation for Environmental Protection finds that "windows lose more heat per square foot of area in winter and gain more heat in summer than any other surface in the home".
Therefore, with windows occupying up to 20% of the surface area of walls and about a third of the building's heat escaping through its windows, heating costs can go up drastically as much of energy and cost of heating a building at a set temperature goes to waste.
This post will highlight the top 5 reasons to use fiberglass in home building.
Thermal efficiency

: Composite materials such as fiberglass

have suitable properties for window and door frames

as they are effective thermal insulators

─ unlike from metal ─.

An aluminum window frame has insulation referred to as a thermal break — the continuous barrier between the inside and outside window frames that prevents thermal energy loss. This insulation method ─ although it is effective ─ requires thicker frames, which can alter the desired appearance of windows. In contrast, the insulating properties of composite materials such as fiberglass make them capable of ensuring thermal efficiency: meaning there is no need for a thermal break. For a comparison of fiberglass and aluminum, go here.



Style and versatility

: Fiberglass has a wide range of applications because it is flexible and can be molded and shaped into many different shapes and sizes. Extremely versatile, the shape and size can be varied during the manufacturing process. Fiberglass has high tensile strength, is lightweight and can be formed in any color.



During the manufacturing process known as pultrusion, the size and shape can be made as a final product or as part of a product.

As pultruded profiles are relatively lightweight products, they can be manufactured in a variety of sizes and shapes to be used in all types of residential construction projects. About 30% lighter than aluminum and 70% lighter than steel, pultruded products are much easier to transport to job sites.



Poles, bars, tubes can be created in smaller sections, easily transported to the site, and put together. This makes the profiles easy to handle, transport and install.

They also require fewer metal brackets for construction and are easier to install than wood or metal. During the manufacturing process, pultruded profiles can be slotted, chamfered, butted, pointed, and rounded.



Maintenance free and affordable

: Pultruded products have high tensile strength and can stand up well to temperature changes, constant or heavy use. Pultruded products have an extremely long life span and are resistant to mold, water, and rust. In taking into account the total cost of project construction, pultruded products are low maintenance and can last for up to 15 years with little to no maintenance. This plays a significant role in keeping the total project costs relatively low.


Although wood or metal may seem like cheaper options initially, over the long term, pultruded products have a much longer lifespan as there's no need to spend extra money on special heat- and UV-resistant treatments.



The size, shape, proportional weight/volume

, and material of the reinforcing fibers typically determine the stiffness and strength of the final profile. So, this means that the proportion and type of resin can be varied to make the final product stronger and stiffer. The type and proportion of the plastic resin matrix, will vary depending on the desired physical characteristics of the final, including resistance to impact.


Tencom has developed proprietary specialty resin formulas to manufacture reinforced fiberglass with fire retardants or super strength properties.


Customizable: Fi

llers

or a

dditives

like epoxies

and silicone

can be used to increase attributes of the final composite such as resistance to fire or ultraviolet rays. Also, there's no need to paint or touch-up every other year, and you won't have to replace sections that have been eaten by insects or corroded by the weather elements.
In Real Life
A Tencom customer in the construction industry needed manufactured fiberglass reinforcement to structurally strengthen their vinyl windows. The final product had to meet strict standards of various cities. Able to withstand temperatures from -50°F to 300°F, the product were 5" to 15' in length, with a thickness range of 0.060" to 0.250". During the manufacturing process, a tight tolerance of ±0.005" was held.
Tencom performed all work at its modern facility using a proprietary pultrusion process and equipment. As a reliable and reputable composite profile manufacturer, Tencom works with customers to design structural replacements, maintain or improve the strength and stability of original parts. The turnaround time for such projects is typically 6 to 8 weeks for tooling, and 3 to 4 weeks for production.
Fiberglass is fast becoming popular in home construction because of its high strength to weight ratio and low thermal conductivity.
The materials for home building are different from those used in commercial buildings. Continued advances in pultrusion manufacturing and composite formulas spell exciting opportunities for residential applications not just for renovation projects but also for new designs. Consequently, builders, developers and engineers are increasingly turning to pultruded products for their residential projects.
Popular pultruded profiles include window reinforcements, electric fence poles and supports, high jump poles and crossbars, tree and driveway markers, and golf flag poles.
If you need help creating specific designs, we have experts who assist: customize everything from colors and shapes to weight, flexibility, and tensile strength. For more information about using pultruded products in residential construction, talk to us today.