Pultruded Applications for the Home (Part 3)
by Tencom Ltd.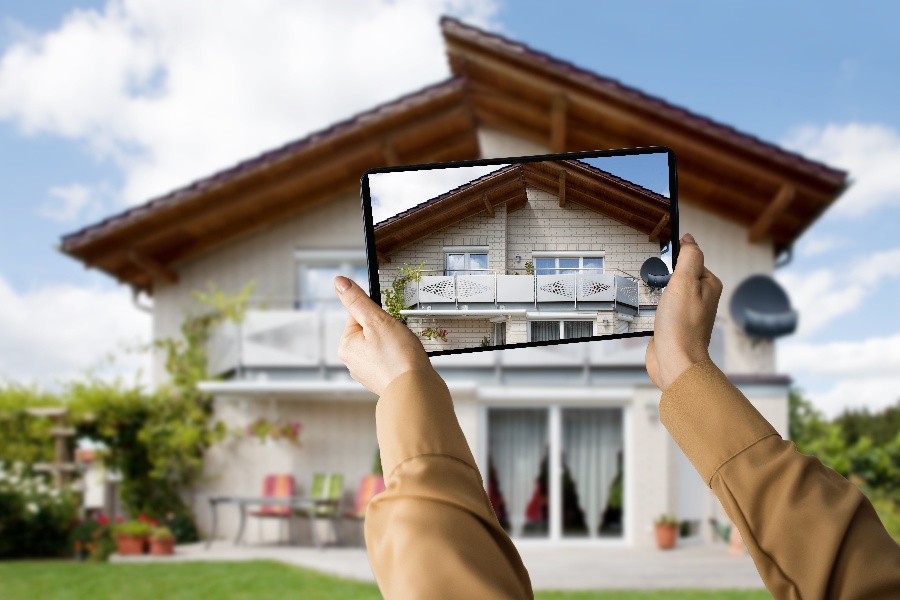 In this post, we feature a few other applications of pultruded composites for the home.
Windows and window reinforcements
Fiberglass Reinforced Polymer (FRP) products offer high strength, corrosion resistance, are durable and low-maintenance. Such materials are flexible because they are specifically engineered to provide high-performance characteristics.
Windows add, not just to the aesthetics of the building but can also impact the cooling and heating costs. A study on Energy Conservation for Environmental Protection states that "windows lose more heat per square foot of area in winter and gain more heat in summer than any other surface in the home".
So, with windows occupying up to 20% of the surface area of walls and about a third of the building's heat escaping through its windows, heating costs can go up drastically. So, much of the energy and cost of heating a home (or building) at a set temperature goes to waste.
FRP profiles used for window reinforcements help to strengthen vinyl windows so they are just critical as windows themselves. A real-life example comes from Tencom where a customer needed manufactured fiberglass reinforcements to structurally strengthen their vinyl windows.
This was necessary in order to meet the stringent standards of various cities. Tencom performs all work at its modern facility making use of its proprietary pultrusion process and equipment.
Tight tolerance of ±0.005" was held throughout the fabrication process.
The resulting profile was 5" to 15' in length, with a thickness range of 0.060" to 0.250". This material can withstand temperatures from -50°F to 300°F.
In general, Tencom will work with customers to design structural replacements in a cost-effective manner, maintaining or improving upon the strength and stability of original parts. The turnaround time for a project of this type is typically 6 to 8 weeks for tooling and 3 to 4 weeks for production
In 2020 market analysts Statista reported that the total global capacity for glass fiber worldwide was 12.8 billion lbs. This is a notable increase from the 2011 global glass fiber capacity volume of 10.3 billion lbs.
In the composites niche, glass is the main fiber used in bridge decks, boats, corrosion-resistant pipes and tanks, and blades for wind turbines. Within composites, the global market for fiberglass is about 5 million MT each year, which makes up under 2% of the market size for glass fiber.
Considering it is relatively economical, glass fiber offers many design advantages and has excellent tensile strength, and is almost as strong as industrial-grade carbon fiber.
Glass fiber has high elongation which enables structures to absorb greater impact or abrasive forces when paired with high-elongation resins (5% strain-to-failure for E-glass. Compare this to carbon at 1.5-2.0%).
According to Science Direct, glass fiber reinforced polymers (GFRP) can adhere to a variety of polymers. "GFRP has several advantages including high strength to weight ratio, high fracture toughness, and excellent corrosion and thermal resistance".
It has become the standard form of fiberglass, making up more than 90% of all glass-fiber reinforcements. At least half of E-glass fibers are made up of silica oxide. Other components include oxides of aluminum, boron, calcium and/or other compounds, including limestone, fluorspar, boric acid and clay.
Pultruded Beams and Supports
Pultruded beams and supports used to build a sunroom, for example, will limit thermal conduction. Metals are heavier in weight and are subject to corrosion. Unlike wood, pultruded supports do not rot and cannot be 'eaten' or destroyed by insect and vermin destruction. In the southern parts of the US, insect damage is a major problem. Wooden supports can weaken the structure when damage takes place over a period of time.
In contrast, when used in structures, the pultruded posts that are exposed or go into the ground will not be subject to those same problems.
In addition, wood beams that are protected from weathering and insects and made and from layers of wood that are bonded together are known as glulam beams. These beams can be reinforced with layers of pultruded fiberglass reinforcements to gain strength for the beams so smaller beams can be used to hold the same weight as the larger all wood beams.
The Takeaway
Composite products have many advantages which include being low maintenance and long-lasting. They are dimensionally stable which means that they retain their shape and size in external environments.
Tencom can work with you to make a customized composite product based on your requirements. Our experts have over 50 years of experience with pultruded products. From unique designs to customized colors and patterns, we can make exactly what you need for your next project. Get in touch with our team today to learn more.