FRP Composites Aid Accessibility to Public Transportation
by Tencom Ltd.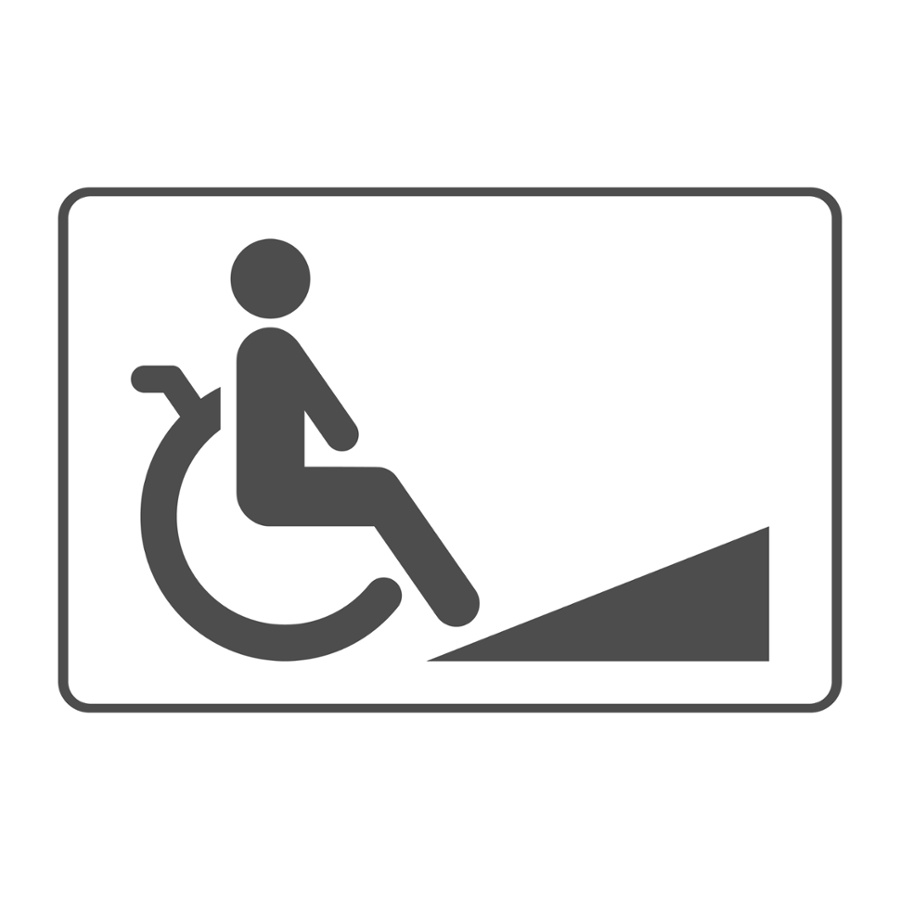 Although ramps have been around for hundreds of years, it wasn't until the 1950's that people began to realize just how necessary ramps are.
After World War II, many veterans went home with mobility-related injuries that left them bound to a wheelchair. Throughout the 1960s, more advocacy for wheelchair accessible public transportation became prevalent.
However, ramps for wheelchairs did not become common until 1990. This was largely due to the passing of the Americans with Disabilities Act (ADA), which required facilities to implement design and construction planning for wheelchair ramps.
Now, with the help of Fiber Reinforced Polymer (FRP) composites, these ramps have evolved to further assist in making public transportation accessible for all.
Carbon Fiber Ramps
In the quest to build the first-ever FRP composite ramps and bridge plates, carbon fiber has been made the go-to material.
Amtrak has begun adding carbon fiber ramps to their facilities in an attempt to make public transportation more accessible for everyone. This includes travelers with disabilities, the elderly, people with baby strollers, and even those who bring along rolling luggage.
The main goal for Amtrak is to make it easier for everyone to embark or disembark from their trains. The secondary goal is to provide independent access to all railcars on the platform. This will ensure that no one gets left behind.
Amtrak has ordered 190 carbon fiber ramps and bridge plates to be installed on railcars throughout the company's system. This is a massive undertaking that will require redesigning ramps and rebuilding multiple components at Amtrak stations including platforms, structures, and parking lots. All of the changes will be in compliance with ADA standards.
The Rules of Ramps
According to the ADA, ramps must meet a certain set of requirements in order to be used. The slope must be no more than 1:12 for wheelchairs and public use. This equates to 1-ft of ramp per 1-in of rise.
For example, a ramp with a 20-in rise will need to be 20-ft long. Also, ramps cannot exceed 30-ft.
Amtrak's Bridge Plates
Traditionally, train ramps leave a gap between the passenger platform and the train. This design allows the train to pass with a safe clearance. Based on industry standards, gap dimensions are necessary for trains to operate.
Passenger platforms usually have smaller gaps than passenger-plus-freight platforms. Some gaps may be 3- to 10-inches horizontally and 3-in vertically. Passengers are often reminded to "mind the gap".
Some stations have even larger gaps, which can pose big problems for passengers in wheelchairs. This is where the bridge plate comes into play. Used to supplement the gap, bridge plates are crucial in making public transportation accessible to all.
Undergoing Redesign
Typically made of aluminum, small ramps and bridge plates can weigh up to 34 pounds. If you add handrails to a short ramp, it'll weigh around 87 pounds.
Bridge plates remain at the station, and ramps are stored on trains. Furthermore, bridge plates are used for passenger-only platforms, and ramps can be used on shared platforms.
After attempting to manufacture their own ramps and bridge plates, Amtrak officials decided to let the bidding process begin. They ended up choosing a design that weighed 20 pounds and could accommodate two door-opening widths. The other design was a short telescoping ramp with folding handrails that weighed 55 pounds.
Both of these designs had to survive the testing phase. They each needed to be able to hold up under 800 pounds of weight to ensure that they met the appropriate service-load capacity. They also needed to withstand 2,400 pounds of pressure to test their ultimate strength.
Another requirement was that these ramps and bridge plates would be under warranty to protect against defects for the first 12 months. Maintenance and inspection were also included.
The Final Product
The bridge plates consist of five carbon fiber-prepared components with foam and honeycomb cores. The cores are made of a base plate, two gussets, and two fins. These are all bonded together with an epoxy adhesive.
As for telescoping ramps, they also consist of five carbon fiber components. These include the two single-piece handrails, upper/lower carriers, and a slider section.
The process used to create these carbon fiber profiles is a bit different. It uses a vacuum bag cure with inflatable bladders to produce hollow rails. Once the rails come out of the molds, they will be attached to the upper carrier section of the ramp with hinges.
Instead of adding pigments during the pultrusion process for coloring, the ramps and bridge plates are painted either blue or yellow. Then, a chip- and scratch-resistant topcoat is applied along with a non-slip surface that is also applied to the bottom.
Customizing FRP Composites
As you can see, the ramps and bridge plates for Amtrak are very different than our products here at Tencom. We offer customizations that do not require the use of special coating or paint.
During our pultrusion process, specialty resins or pigments are incorporated into the piece.
While special paint and chemical coatings do work for some time, that time is limited. Eventually, Amtrak will need to have the non-slip surface reapplied and the pieces repainted.
Investing in FRP composite profiles from Tencom and we can also pre-cut or pre-drill various FRP composite pieces before they ship out. This will help make the installation and assembly process much easier.
To learn more about our pultrusion process or products for your next project, talk to us at Tencom. Our experts are happy to answer your questions. Get in touch with us today to learn more.