10 Ways to Use Pultruded Fiberglass
by Tencom Ltd.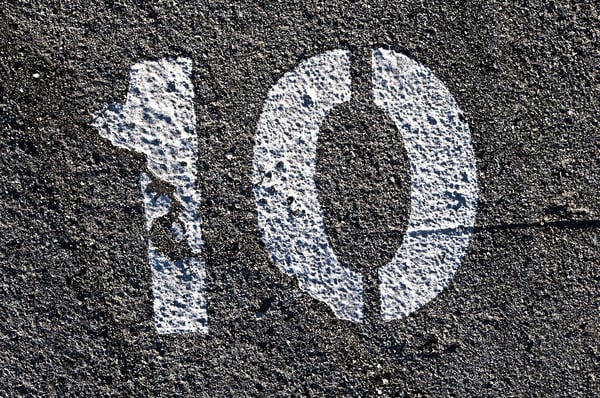 Although there are several different types of Fiber Reinforced Polymer (FRP) composites, our favorite material to work with here at Tencom is fiberglass.
Made from epoxy resin and E-glass fibers that have been reinforced with plastic, this material is lightweight, durable, resistant to heat, electricity, moisture, impact, and even exposure to natural elements.
Unlike wood and metal, it doesn't require any sort of chemical coating. Used for a wide range of applications across most industries, our experts are here to share with you some of their favorite applications.
Let the countdown begin.
10. Window Reinforcements
Vinyl windows are quite popular these days. However, this type of window needs to be reinforced with something stronger to hold up to harsh winds, inclement weather, and even fire.
Our FRP composite window reinforcements can be manufactured in various lengths measuring 5-inches to 15-feet. The range of thickness is between 0.060-inches to 0.250-inches depending on the particular project.
One of the main benefits of FRP composite window reinforcements is that they are fire-resistant. With the ability to withstand temperatures as high as 300°F and as low as -50°F, these simple reinforcements can save the windows in your house or office building.
Total manufacturing time: 9 to 12 weeks for tooling and production
9. Tree Stakes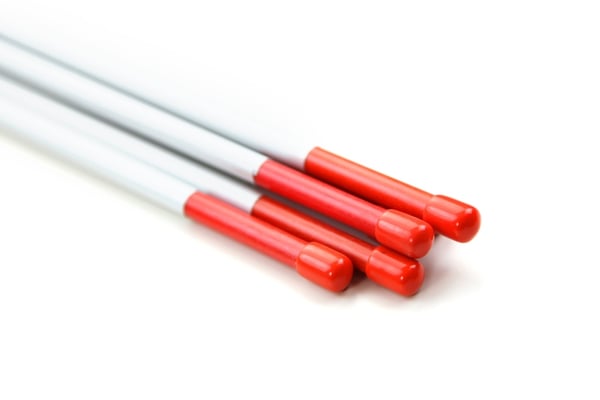 If you are trying to grow a sapling into a grand tree, then you may need to assist the young plant for quite a while. It takes years for trees to reach maturity, and sometimes deformities can show up if corrective guides are not put in place. That's why we offer FRP composite tree stakes.
With a longer lifespan than wood and weighing much less than metal, FRP composite tree stakes are the best addition to your arboreal garden. Lasting up to 15 years, our tree stakes can be manufactured in a wide range of shapes, sizes, and colors.
We could even match the shade to the natural tone of the tree so that the stake is virtually invisible. Resistant to ultra-violet radiation, water, insects, and wind, you won't have to worry about replacing them every spring.
Total manufacturing time: 6 to 12 weeks for tooling and production
8. Driveway Markers
Similar to tree stakes, our FRP composite driveway markers are also designed to stay planted in the ground outside. Boasting the same mechanical properties as tree stakes, these markers can be used to identify areas where it is safe to drive a vehicle.
They are ideal for places that get a lot of snow. They can even be made with a reflective surface for optimized visibility.
Total manufacturing time: 6 to 12 weeks for tooling and production
7. Fiberglass Channels
Commonly used as floor joints, fiberglass C-channels are also often seen in railway crossing arms, highway sound barriers, bridge components, and even guardrails.
They are lightweight and can be produced in a variety of sizes depending on your specific project needs. Perfect for outdoor applications, these pieces can be easily installed or assembled. Since they are also non-conductive, they can be used as a protective casing for fiber optics cables as well.
Total manufacturing time: 6 to 12 weeks for tooling and production
6. Fiberglass Bars
Our fiberglass bars are a bit different from the other pultruded profiles that we've talked about thus far. The main difference is in the resin. Our fiberglass bars are manufactured using polyester resin instead of epoxy resin. They are durable, lightweight, non-magnetic, non-conductive, and resistant to everything we have covered so far.
You will often see fiberglass bars used to create non-slip walking surfaces for construction projects. However, they can be used in a wide range of applications including the same things we mentioned for the fiberglass channels.
Total manufacturing time: 6 to 12 weeks for tooling and production
5. Fiberglass Angles
As a material that is 30% lighter than aluminum and 70% lighter than steel, the applications for fiberglass are varied and almost endless. Manufactured with polyester resin, our fiberglass angles are non-magnetic and non-conductive, making them suitable for many uses.
Typically, we see these pultruded profiles used as protective barriers between end-users and hot or charged components. Some examples include heavy-duty equipment, transformers, electrical manufacturing, and even motors.
Total manufacturing time: 6 to 12 weeks for tooling and production
4. Fiberglass Poles
One of our most versatile pultruded products is the fiberglass pole. Used as the framework for kites and greenhouses, these profiles are maintenance-free and last a very long time. They can also be used for more conventional applications such as flag poles, electric fence poles, telescoping poles, crossbars, vine supports, and even high jump poles.
Even though these rods are solid, they are very lightweight and durable. They are also non-conductive which means that they are safe during thunderstorms. Our fiberglass poles can be made in lengths of 3-feet to 20-feet and with thicknesses of 1-inch to 1-1/2-inches. Pigments can also be added to give the finished product a specific color. Safety Yellow is one of the most popular shades.
Total manufacturing time: 4 to 5 weeks for tooling and production
3. Fiberglass Rods
Another pultruded profile that ranks high on our list is the fiberglass rod. Created with polyester, vinyl ester, epoxy, and urethane resins, you can request specific measurements ranging from 100-feet to 2,000-feet.
Rod thicknesses can be 3/16-inch, 1/4-inch, 5/16-inch, or 3/8-inch. They can even be made as conductor rods for crew safety. Other applications for our fiberglass rods include fish tape, fabric frames, cable strength cote, and more.
Total manufacturing time: 3 to 4 weeks for tooling and production
2. Sporting Goods
From bicycles to fishing gear, FRP composite sporting goods are some of the most prevalent applications for fiberglass. The possibilities are practically endless.
Here at Tencom, we can create pultruded rackets for various games and even clubs for golf. Helmets, snowmobile components, the framework for tents, fishing rods, and so much more can be developed using our unique pultrusion process.
Total manufacturing time: Varies depending on the pultruded profile
1. Customized Fiberglass Products
If you have your own idea for a fiberglass profile, we can make it. Our experts have over 22 years of experience with pultruded products. From unique designs to customized colors and patterns, we can make exactly what you need for your next project.
Get in touch with our team today to learn more.