Using Polymers to Reinforce Structures
by Tencom Ltd.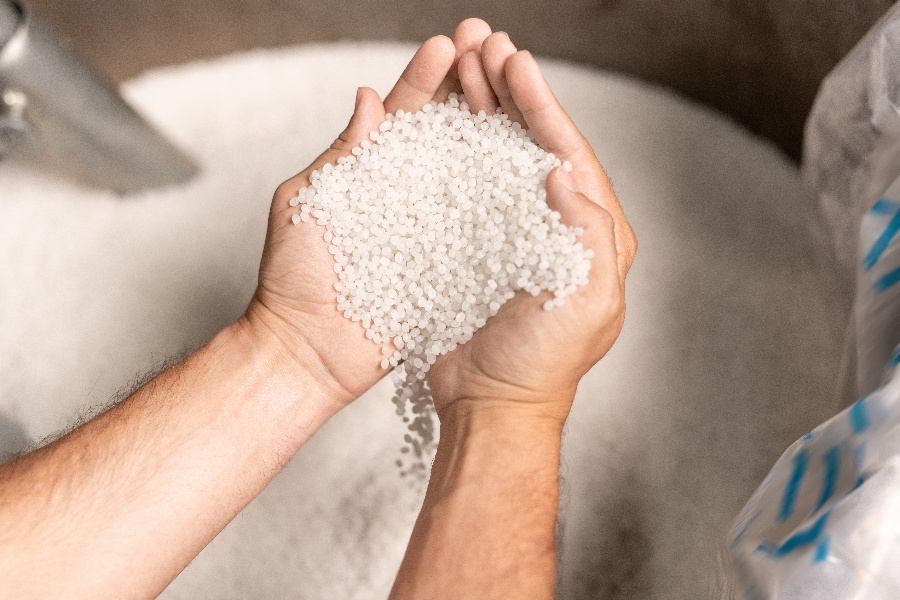 Over the last decade, with industries taking to investments in new innovative materials rather than using traditional ones, Fiber Reinforced Polymers (FRPs) have surfaced as preferred profiles in the market.
The demand for composite materials has skyrocketed, further promoting the development of polymer composites. Companies are discovering that the benefits of using FRP profiles include cost reduction in capital expenditure and long-term investment protection for both businesses and the industry as a whole.
In general, engineering teams choose FRPs for a variety of projects, regardless of scope or scale as they demonstrate distinct advantages when compared to o metals.
According to the latest report and analysis released by Market Watch in August 2021, the global Fiber Reinforced Plastics (FRP) market was valued at US$35,660 million. From 2021 to 2027, the market will grow at a compound annual growth rate (CAGR) of 2.7% and will hit $41,840 million.
The report goes on to state that FRPs are composite materials made up of a polymer matrix blended with certain reinforcing materials, such as fibers. The fibers are generally glass, carbon, aramid and so on.
The report goes on to say, "Fiber-Reinforced Plastics are composite materials that typically consist of strong fibers embedded in a resin matrix. The fibers provide strength and stiffness to the composite and generally carry most of the applied loads. The matrix acts to bond and protect the fibers and to provide for the transfer of stress from fiber to fiber through shear stresses. The most common fibers are glass, carbon, and synthetic fibers. FRP composites have very high strength characteristics and are non-conductive, non-corrosive, and lightweight."
Such composites are a combination of polymer resins such as a polymer matrix combined with glass or carbon fibers as buttresses. For example, the building and construction industry considers FRPs for their high value, presentation, and performance.
This is because FRPs expand and contract less when compared to aluminum in extreme temperatures leading to better energy conservation and fewer stressors on surrounding materials.
A Worthwhile Investment
Over the duration of a project, the advantages of FRPs are seen in several other areas. With less maintenance, repair, and reconstruction, industries can reduce project and maintenance costs.
There's no need to hire specialized staff to fix problems, budget maintenance follows company protocols and allows for spending in areas that lack funding. For example, in the oil and gas industry, with less corrosive results, companies can ensure a return on the initial product and a reduction in replacement analysis.
Similarly, fiberglass rods can specifically be utilized to manufacture strong, lightweight scaffolding, trays, and window reinforcements for use in commercial construction projects.
Pultruded fiberglass rods provide an ideal substitute for steel rebar in reinforced concrete. These are changing the face of bridge and tunnel building, high-rise construction, and marine and waterfront applications, delivering stellar results compared to traditional steel.
Time is of the essence. In such cases, the time it takes to complete or reinforce a structure is just as important as capital investment. FRPs are an investment that outweighs competitor products. Installation time is shortened when comparing FRPs with other materials further making them ideal for projects.
When procedures streamline and processes save time, companies are likely to select products that enable them to focus their core competencies in other areas.
When common FRP products like angles, bars, channels and rods are added to concrete elements, the results further elevate FRPs' growing popularity.
In all cases, concrete members are strengthened by FRP additions. Generally, glass fibers are the most cost-effective; carbon fibers tend to be the tautest while aramid fibers are the strongest.
Steel rebar corrosion is responsible for massive asset management costs, requiring millions of dollars to be spent over a structure's lifespan to remedy issues with reinforced concrete infrastructure. In the US, over 54,000 out of 615,000 bridges are considered structurally deficient.
In any case, steel rebar is a $200 million global market. Detailed research has shown that glass fiber reinforced plastic (GRP) rebar has the potential to maintain its microstructural integrity and mechanical properties for longer than 15 years.
Expanding Upwards
The United States has plenty of space for cities to grow and expand. However, cities with densely packed populations have had to adapt and improvise in order to continue to grow.
One of the reasons that the use of FRP composites in vertical construction has skyrocketed in recent years is the way architectural designs are now being created.
While architects used to create 2D drawings of the structures they wanted to build, things have changed in the Digital Age. Now, architects use digital modeling to explore new possibilities in the realm of design.
Digital modeling has given architects the creative and artistic freedom that they haven't had before. With the ability to explore parametric design, architects can experiment with curves to create some of the most visually appealing buildings in the world.
The ability to use FRP composite panels in architecture has opened up design possibilities. Lightweight and customizable, these panels can be used in tall parking structures, residential buildings, and even skyscrapers.
A relevant example of FRP composite panels being used in a practical way can be seen at the Hospital of the University of Pennsylvania. Currently, in the process of building a new parking structure, the architects will use FRP composite panels to create a rotating design with molded cutouts.
This particular design will eliminate the need for a sprinkler system throughout the garage due to the optimized airflow. If one were to attempt to cut out holes in steel, it would compromise the integrity and strength of the material.
FRP composite panels weigh significantly less than their traditional counterparts. For example, one FRP panel will weigh approximately 2 lbs per square foot, while conventional materials can weigh up to 8 lbs per square foot.
The Takeaway
Tencom's team of expert engineers has helped builders, designers, architects, and manufacturers turn their concepts into reality. Our customer-first approach ensures that customers get the right product at the right time and at the right price.
We help you customize FRP components and integrate them into the manufacturing process. Contact Tencom if you want to discuss FRPs for your specific needs.