Fiberglass Composite: What is it and What are Its Application Areas?
by Tencom Ltd.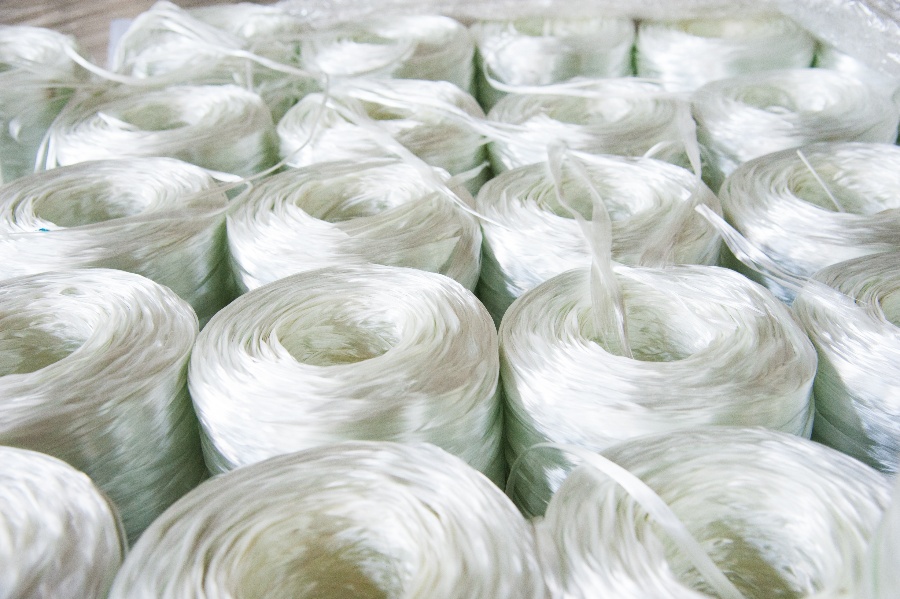 Are you a design engineer or purchasing manager for companies that manufacture products that utilize fiberglass rods, tubes, channels, angles, bars, etc.?
Well, I guess that you demand quality products or high-quality glass composite material to manufacture superior items that match your customers' needs?
Here is some general information on fiberglass and composite materials and how to design winning products with these materials.
Materials Made of Composites
Composite materials are created by combining reinforcement (fiber) and a matrix (resin). The fiber and matrix combined provide superior properties to each component used alone. Wood, bamboo, and bone are examples of composite goods found in nature, and mud and straw, which has been used for over 10,000 years, is an early manufactured artificial composite.
According to Forbes, composite materials are highly adaptable and can be used in various applications. Composite parts are robust, stiffer, and lighter than metal parts, and manufacturers can mold them into any shape. Large complex-shaped constructions, such as fiberglass coverings, are appropriate applications. Composite materials are suited for high-performance aerospace, race vehicles, boats, sporting goods, and other industrial applications.
Manufacturing with an Open Mold
A popular manufacturing process is open molding, but it has been replaced with closed molding processes used in the applications that follow:
For a range of applications, closed mold processes like Light Resin Transfer Molding (LRTM), Reusable Bag Molding (RSBM), and Vacuum Infusion Process (VIP) are used to make precision parts at lower costs. In most closed mold processes, standard composite tooling is utilized for the rigid foundation (or "A" side mold), and depending on the method, for the "B" side, you may use other materials. Closed molding can also involve a mixture of reinforcing fibers and the resin matrix being injected, pushed, placed, or pulled into the mold.
Important Applications of Fiberglass Composite
These days, vinyl windows are relatively common. However, this window type must be reinforced to withstand strong winds, inclement weather, and even fire.
Pultruded composite window reinforcements are made in a continuous length and can be cut to any desired length depending on the project, and thicknesses range from 0.06 to over 0.25 inches.
FRP composite window reinforcements are fire-resistant, one of its key advantages. These essential reinforcements can endure temperatures as high as 300 °F and as low as -50 °F, saving the windows in your home or office structure.
1. Rods Made of Fiberglass
The fiberglass rod is another composite profile whose use and demand continue to rise daily. Specific measures ranging from 100 feet to 2000 feet and above can be requested using polyester, vinyl ester, epoxy, and urethane resins.
Rods can be 3/16-inch thick, 1/4-inch thick, 5/16-inch thick, or 3/8-inch and above thick. They can even be used as conductor rods to ensure the safety of the workers. Fish tape, fabric frames, cable strength cote, among others, are just a few applications for fiberglass rods.
2. Fiberglass Bars
Fiberglass bars are frequently used in building projects to produce non-slip walking surfaces. They are used in a range of other applications, including insulation, cladding, surface coating, and roofing raw material, among others.
Fiberglass bars are comprised of composite material. Fiber-reinforced plastic (FRP) combines reinforced fibers and liquid resin, then molded into various forms and sizes. They're tough, light, non-magnetic, and non-conductive.
3. Channels Made of Fiberglass
Pultruded fiberglass channels are produced using a pultrusion process that combines reinforced fibers with liquid resin to create a fiber-reinforced plastic (FRP.) It's then molded into various sizes and forms of channels to satisfy specific requirements.
The tensile strength of these lightweight channels is due to the continuous length of the reinforcing fibers. Pultruded electrical forms and structural pultrusions are both available.
4. Driveway Markers
FRP composite driveway signs, like tree stakes, are designed to be set in the ground outside. These markers, which have the same mechanical qualities as tree pegs, are used on the road to mark places where it is not safe to drive a vehicle.
They're perfect for areas where there's a lot of snow. They can also be fitted with a reflecting surface to increase visibility.
5. Stakes For Trees
If you want to grow a sapling into a large tree, you may need to help the young plant for a long time. Trees take years to mature, and abnormalities can appear if correction guides aren't installed. Never mind, thanks to FRP composite tree stakes.
FRP composite tree stakes are an excellent complement to your arboreal garden because they have a longer lifespan than wood and weigh significantly less than metal. Tree stakes come in various shapes, sizes, and colors and last 15 years.
6. Angles Made of Fiberglass
Fiberglass has a wide range of applications due to its moderate weight, 30% lighter than aluminum and 70% lighter than steel. Fiberglass angles are made up of fiberglass composite material. Pultrusion creates fiber-reinforced plastic (FRP), which comprises a continuous length of reinforcing fibers that are lightweight but robust due to their high tensile strength.
These composite profiles are commonly utilized as protective barriers between end-users and hot or charged components. Examples include heavy-duty equipment, transformers, and electrical manufacturing.
7. Fiberglass Poles
These rods are sturdy, lightweight, and long-lasting. They're also non-conductive, so they're safer to use around electrical power.
Fiberglass poles are available in lengths ranging from three to twenty feet and above, with thicknesses ranging from one to two inches. It is possible to apply pigments to give the finished product a particular hue. One of the most popular colors is Safety Yellow.
8. Sporting Equipment
Pultrusion is being used by businesses to generate superior, lighter, and faster items to produce. Because of their endurance and corrosion resistance, these composites will quickly replace outdoor sports and recreational equipment. FRP composite sporting items, such as bicycles and fishing gear, are among the most common fiberglass applications
Tencom Ltd can make composite handles for a variety of sports. Our pultrusion technology is used to create a wide range of products, from snowmobile components to tent frameworks and everything in between.
How We Can Help
At Tencom Ltd, we will create any fiberglass profile that you have in mind, thanks to our state-of-the-art equipment, expertise, and years of experience. Our composite product experts have up to five decades of continuous industry experience and undisputed service.
Let's walk the journey with you and create anything you need to make your dream project a reality. From aesthetically unique designs, bespoke colors to unbeatable patterns, we are the leading fiberglass and pultruded product solutions provider.
Our mantra is simple, short, and on point, The Right Product, at the Right Time at the Right Price for our customers. For more information on fiberglass and composite materials and how to design products with these materials, feel free to Contact Us today, and we will be more than willing to assist.