Keep It Glassy - The Future For Fiberglass Rods
by Tencom Ltd.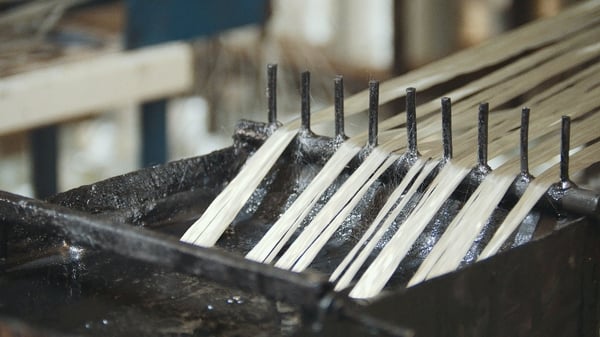 The global fiberglass rods and rebars market is growing quickly, as costs for raw material, metal processing costs, and transportation expenses continue to increase overhead on large projects.
Pultruded fiberglass rods contain reinforcement fibers and a polymer resin matrix mix, with glass delivering increased tensile strength and surrounding fibers providing enhance resistance to buckling and corrosion plus increased durability.
Fiberglass rods bond easily with concrete, and add advanced thermal compatibility. These advantages are expected to boost application of FRP rebars in electrical isolation and water treatment plants, leading to global market growth.
The future of fiberglass rods is bright across multiple market segments. Pultruded fiberglass rods and rebar are in high demand as a substitute for steel rebar in road, building, and bridge / tunnel construction as well as in the utility market for electric isolation.
In North America, marine and waterfront applications are increasing for pultruded fiberglass, and it is also becoming an in-demand material abroad for infrastructure the Middle East and Europe.
Fiberglass rods are:
Corrosion, weather, humidity, and insect resistant
Easy to drill, cut, and install
Usable in a vast range of industries and environments
More impact resistant than wood
Stronger in some ways than steel, especially when used as a reinforcement material
Fiberglass in the Utilities Sector
Using fiberglass rods in the construction of utility poles and crossbars as opposed to wood can minimize the amount of chemicals introduced into the environment from treated wood poles that must be routinely discarded. Fiberglass also has an improved life cycle over wood.
Pultruded fiberglass can also reduce the amount of metal fittings required on utility poles by having design built-in to support threading and stringing of various wires.
The lack of conductivity in coated fiberglass rods also makes them a prime solution for other type of utility use. Further, use of fiberglass in utility pole construction means better safety in incidences of vehicle collisions with utility poles or weather events resulting in downed poles.
Utility infrastructure sustained considerable damage from weather events across the U.S. over the past few years, and American Society of Civil Engineers (ASCE) estimates that the U.S. would have to spend $4.6 trillion in repairs and replacements for roads, bridges, and the power grid by 2025.
Joannie W. Chin, deputy director of the engineering laboratory at the National Institute of Standards and Technology (NIST), listed the advantages of composites for infrastructure in her testimony to Congress in April 2018, saying,
"Advanced composites are often stronger, lighter, and longer lasting than traditional building materials, thereby offering many cost savings.
The longer lifespans for infrastructure components that include advanced composites mean fewer service days lost to maintenance of the bridges, roads, dams, levees, highways, railroads, utility poles and other elements that support movement of the goods and services that underpin our economy."
Fiberglass Rods in Construction
In construction, fiberglass rods as a means to reinforce composites for load-bearing thermal insulation concepts (such as balconies), fiberglass outperformed steel in tensile strength by a wide margin.
Bending and shear capacity were improved, and the tension reinforcement was significantly enhanced. Tests run on fiberglass rod reinforced composites and steel bar reinforced composites showed fiberglass to be as strong as steel bar when used to prevent buckling under strain, and less likely to corrode.
Fiberglass rebar is expected to become widely used not just in regular construction but on bridges, marine piles, and other projects that require deep foundation construction, especially in waterfront environments and aggressive soils.
Pultruded fiberglass for bridges, both field and highway, is also gaining ground; fiberglass outperforms steel in regard to lifecycle, is cheaper to transport, and has extremely low maintenance costs.
The difference between fiberglass rebar and steel rebars for concrete reinforcement show that initial failure of the steel rebar starts to happen at strain 16.21%, while the initial failure of fiberglass reinforced concrete doesn't begin until strain 20.23%. This allows extra time for a problem to be identified before complete failure.
For residential use, more builders and architects are choosing fiberglass as a structural material thanks to its properties.
Fiberglass profiles are designed to be used as structural supports that are capable of providing performance guarantees similar to or better than steel, and are just as easy to customize, allowing profiles to be chosen as easily as steel, manufactured at a lesser cost, and assembled more quickly than steel components.
Other emerging markets that encourage the spread of fiberglass and increased popularity for pultruded profiles include:
Fiberglass for Wind Power
Horizontal axes for wind turbines thanks to low weight and high strength and flexibility – required for applications that need to resist wind, rain, and offshore placement as well as chance encounters with birds.
Fiberglass is less likely to snap under impact, and is stronger than many other composites tested in the field.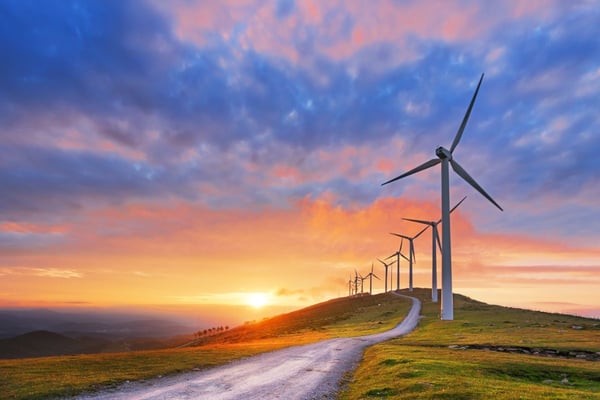 Fiberglass Rods for Commercial Construction
Fiberglass rods are used extensively to create strong, lightweight scaffolding for many commercial construction projects thanks to chemical resistance and high strength composite qualities.
It's non-conductive nature also makes fiberglass an attractive option for electricians and electrical contractors. Stability and safety is comparable to or exceeds that of steel scaffolding, reducing risk while providing a high quality scaffolding solution.
Materials used in fiberglass scaffolding don't oxidize like conventional aluminum scaffolding.
Fiberglass can also help reduce surface damage and clean up time thanks to its light weight and portability; fewer dings and scrapes caused by shifting scaffolding during painting, remodeling, drywall, and interior building maintenance tasks.
Cable trays and ladders can also be constructed from pultruded fiberglass profiles, delivering corrosion resistance and anti-aging performance for harsh, demanding, or sensitive environments connected with petroleum, chemical, power, and light industries as well as television, telecommunications and other digital fields.
As fiberglass pultrusion products become more widespread, their potential for use in smaller markets at a profit also becomes more likely.
Residential applications already include profiles for doors and windows, and headway is being made in the small business market for retail applications. The future is and will remain glassy for years to come.