FRPs Provide Aesthetic Architecture Solutions
by Tencom Ltd.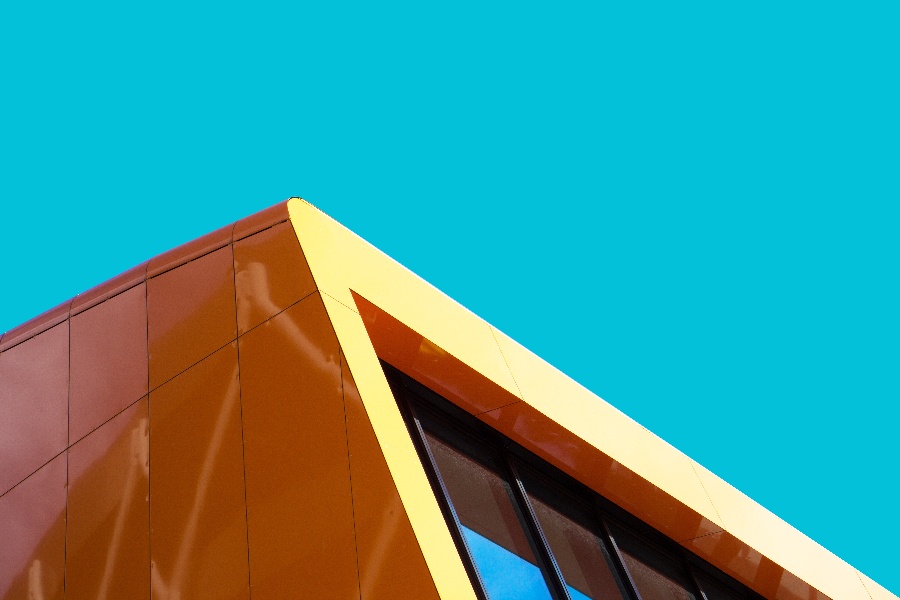 Fiberglass, also known as glass fiber, is more and more widely used both in the interior and exterior of buildings. Glass reinforced plastic (GRP) combines glass reinforced plastics, fiberglass and resin using different manufacturing processes.
It was in the period known as Renaissance (14th to 17th Century) that fine glass decorations ─ goblets, vases and textile-type products ─ appeared on the scene.
However, it took till the mid-1930s for the first industrial production of fiberglass for insulation to emerge. After that and combined with the development of plastics, the production of fiberglass accelerated to see both production as well as trade and export goods.
Pultrusion
Pultrusion is manufacturing process that produces continuous lengths of reinforced polymer structural shapes with constant cross-sections. A liquid resin mixture ─ with resin, fillers and specialized additives ─ and flexible textile reinforcing fibers. Using a pulling device, this method of manufacturing involves pulling these raw materials through a heated steel forming die.
The reinforcement materials continuous and come in forms such as rolls of fiberglass mat and doffs of fiberglass roving. Saturated ("wet-out") with the resin mixture in the resin bath, the reinforcements are pulled through the die. The resin is heated, then cured, with the pultruded profile taking the shape of the die.
Fiberglass, first used to build parts of buildings ─ roof panels and wall cladding ─ is now increasingly used in all parts of building construction and architecture. They have been effective in improving the aesthetics of buildings ─ from floating roofs to incredible facades. FRP composite architecture and designs can be found both in the United States as well as different parts of the world.
Take a look at 1000 Museum in Miami, Florida, a 62-story, 706-foot skyscraper featuring 83 residential units, a sky lounge, a two-story aquatic center, and the only private helipad (currently) on a residential tower on the East Coast.
The one-of-a-kind tower design, features a curving structural exoskeleton to support the building, which presented a series of design and engineering challenges. Built with about 5,000 glass fiber reinforced concrete (GFRC) panels, the use of composites helped minimize costs and construction times and the exoskeleton allowed for the thickness of the core wall to be cut in half.
Used in both formwork and permanent façade for the exoskeleton, the composite panels were moved to the site, fitted together, set with rebar, and filled with concrete. This is the first time GFRC is used as permanent formwork.
Across the seas, FRP profiles were used in the design of a residential complex in the seaside town of Saint Julian's, Malta. FRPs support large terraced balconies that extend over and encircle a large, seawater pool in The Laguna, Portomaso.
To achieve a modern architectural effect, this design demanded high mechanical performance and chemical resistance in a saltwater environment, highly corrosive to metals. These exacting demands, plus the possibility of reducing structural maintenance costs, FRP profiles provide the best option to create the terraces' load-bearing structures.
FRP profiles were created for 15 different irregular-shaped balconies to provide corrosion-resistant framing. Each terrace was designed with a different size and shape. For the terraces, C200, I200 and H200 glass fiber-reinforced polyester resin beams were used and joined by stainless steel angle brackets and plates.
Fiberglass offers many of the same benefits without the drawbacks of concrete, aluminum, and timber. Here are some of the most important benefits of using fiberglass:
1. Light in Weight
Fiberglass is a light construction material, with aluminum being one of the few that are even more lightweight. In comparison with aluminum, fiberglass offers both greater affordability and durability. A material that is light in weight is easier to work with, saves costs in terms of transport and labor as well as allows construction to be done on a faster note.
2. Lower Total Cost of Construction
The cost of building will vary widely depending on the application in which fiberglass is being used. However, on average, fiberglass is one of the more affordable materials out there. Fiberglass is also favored for its low maintenance and sustainable nature, which is a result of highly durable and corrosion-resistant properties.
3. Flexible and Easy to Work With
Working with fiberglass is also easy as individual pieces can be shaped and assembled at the warehouse under controlled conditions and then transported onto the site in an almost finished form. In many instances, no special tools or welding are required on-site when working with fiberglass.
Bolted joints allow easy prefabrication of the structure-and-hardware kits, making it simple to handle and use. In all, each of the terraces was completed in less than 2 days for completion of each terrace, with fast on-site completion.
4. Corrosion Resistance
One of the key reasons for the growing popularity of fiberglass is its durability. Once pultruded, the profile does not bend, warp or change its shape when used outside and subjected to outdoor elements and corrosive chemicals. Fiberglass is highly resistant to most acids, bases, oxidizing agents, salts, corrosive gases such as sulfur dioxide. In addition, they are able to withstand temperature extremes with little risk of compromise to its structural integrity.
Furthermore, fiberglass is not prone to corrosive damage like other building materials such as rust in iron and steel as well as the build-up of mold and algae growth in concrete, wood, and clay. Therefore, structures built with fiberglass composites can look good for decades to come.
Glass Fiber Grows in Use
The use of glass fibers for building and construction and automotive industries is driving demand in the glass fibers market. These applications leverage on the advantages of the properties of glass fibers including excellent resistance, high tensile strength, and low weight.
According to data by Transparency Market Research, between 2019 and 2027, the global glass fibers market is projected to climb, showing a compound annual growth rate (CAGR) of 7.8%. Glass fiber ─ with its many advantages ─ has spurred the demand in various end-use industries. By 2027, the market is expected to clock in at US$22.3 billion, up from US$ 11.35 billion in 2018.
So, FRP composites are becoming increasingly popular and are more cost effective in the long run due to the reduced cost of upkeep.
Talk to us about using pultruded profiles for your next project and get in touch with Tencom experts today.