Exciting Products Being Manufactured with Composites
by Tencom Ltd.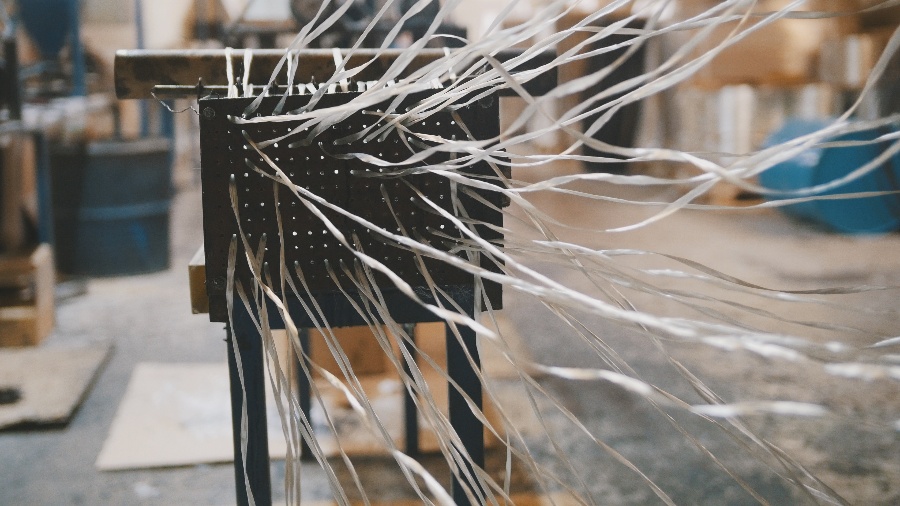 Thanks to their exceptional qualities and customizability, there's a growing interest in plastic composite building products. Composites can be engineered to deliver unique and specific performance qualities, unlike natural building materials.
Known as fiber-reinforced polymers or fiber-reinforced plastics (FRP), plastic composites offer numerous advantages in the construction arena. They're lightweight, durable, corrosion-resistant, durable, low maintenance, and highly customizable.
Plastic composites comprise two main ingredients – reinforcement fibers and polymer binders (matrix). Varying the main ingredients allows FRP manufacturers such as Tencom to customize plastic composite products to suit varying client needs.
Dig in to explore some of the exciting products made from plastic composites.
Dynamic Roofing Solutions
Fiber-reinforced polymer roofs are rapidly joining the growing list of environmentally friendly roofing materials. These roofing sheets comprise composite polymer plastics infused with various fibers to improve elasticity, strength, and other properties.
They're an ideal choice when putting up a green building or seeking to lower your roofing costs and monthly heating bills. Like most FRP products, the roofing sheets come in various colors, designs, patterns, and thicknesses and are highly customizable.
Naturally, FRP roofing sheets are lightweight, quicker, and easier to install, lowering the total roofing costs. The rust and corrosion resistance roofing solutions are guaranteed to improve the curb appeal due to diverse opacity, color, texture, and corrugation options.
By varying the type of fibers and polymer used, it's possible to create custom FPR roofing sheets for a specific location or environment. FPR roofs are ideal when looking for durable, maintenance-free roofs since they have a lifespan of at least three decades.
Corrosion-resistant Water Pipes
Glass-reinforced plastic pipes are a corrosion-resistant alternative to traditional metallic pipes. They're highly preferred and used to transport waste and clean water in high-pressure and non-pressure water systems. Due to their unique construction, these pipes are corrosion-resistant, lightweight, and easy to install. Fiberglass pipes comprise a polymer matrix reinforced with glass fibers.
The GRP pipes are edging out steel pipes in critical applications such as fire water services. Fiberglass pipes are durable, rust and weather-resistant, and easy to clean, lowering maintenance needs.
These pipes lend themselves to customization, which increases their range of uses. Some manufacturers produce conductive GRP pipes to transport specialized fluids such as jet fuel.
Compared to traditional metallic pipes, GRP pipes have a longer lifespan, low lifecycle costs, broader application, and are more affordable.
Exquisite Kitchen and Bathroom Features and Finishes
Classy, suave, and sophisticated, cast plastic polymers are slowly edging the natural stones out of the kitchen and bathroom scene. These composites include culture marble, cultured granite, and cultured onyx. The classy bathroom and kitchen products combine natural stone particles, resins, and pigments.
The result is an array of beautiful and durable products that allow matchless customization. Cultured products are cast into molds to create sinks, bathtubs, countertops, shower walls, backsplashes, and more. Casting allows matchless customization, increasing the range of products, designs, and sizes while allowing exceptional shape complexity.
Lining the molds with a transparent gel creates a rigid and transparent surface. The extra protection gives the finished product a highly polished finish that's durable, mold and stain-resistant, and easy to clean. These products have an exceptional impact and abrasion resistance. These are desirable qualities in materials used in high traffic areas such as the kitchen and bathroom.
Durable and Weatherproof Windows and Doors
Fiber-reinforced plastics make an excellent choice for windows and doors and traditionally replace materials such as wood and steel. Previously, wood-filled polyvinyl chloride (PVC) was highly favored due to its stiffness, thermal stability, and moisture resistance.
However, the construction industry is currently gravitating towards vinyl and polyolefin plastic resins. Combining these resins with wood flour creates highly durable, weather, and rot-resistant exterior trim. The composites can be molded into custom windows and virtually maintenance-free doors.
FRP composite reinforcement creates a superior range of reinforced vinyl windows with minimal deflection. Reinforcing vinyl windows keeps them from warping and ensures the windows don't bow under wind pressure to let outside air infiltrate the home. Since composites are lighter than most metals, composite windows have better tensile and structural strength, providing increased hurricane protection. Composite windows feature a higher insulative capacity to provide better noise and energy control.
Sandwich construction is rapidly gaining traction due to the ability to create beautiful, ultralightweight doors for home and commercial use. The technology entails sandwiching a lightweight core material between two laminates composite layers. Surrounding rigid expanded polystyrene or polyurethane foam core with fiberglass reinforced plastic is the most popular way to make composite sandwich doors.
Due to the unique construction process, composite sandwich doors are stiff, lightweight, impact-resistant, and highly customizable. The choice of core materials is the most crucial consideration when creating a sandwich door. The core stabilizes plastic composite and allows you to create doors with specific qualities such as noise insulation, vibration damping, and heat resistance.
Structural Insulated Panels
Manufactured boards are a staple in the residential and commercial construction scene, and RFP panels aren't too far behind. Structural Insulated Panel (SIPs) use sandwich construction technology to deliver an incredible range of products.
These boards feature an expanded polystyrene core ensconced between two thin OSB boards. Extruded polystyrene and polyisocyanurate are other popular insulating cores. The innovative construction technology and choice of material create strong, lightweight, and highly customizable panels. Varying the materials improve the board's insulation properties.
The ability to customize the size of these panels underpins their popularity. Contractors can order project-specific SIPs boards and improve their turnaround times. For convenient and speedy installation, a manufacturer can mold the plumbing and wiring chases into the SIPs.
Composite panels are handy during renovations and can help lower the cost of renovating most projects. The panels help to strengthen columns, walls, slabs, chimneys, and beams. They're a perfect and cost-effective way to strengthen load-bearing structural elements. Renovation projects often need to bolster structural strength to accommodate additional loads, change in use, code change, and design defects.
Fiber composite materials come in handy during a seismic retrofit, especially when dealing with masonry and concrete walls. Tightening seismic codes often require property owners to upgrade concrete walls to meet the rising standards.
Due to their lightweight nature, superior tensile strength, and conformity, fiber-reinforced plastics composites are a popular way to repair and retrofit masonry structures.
Plastic Composites are the Future
Protruded fiber-reinforced polymers feature all the strengths of the traditional building materials and none of their weaknesses. Plastic composites are specially engineered to combat recurring pain points such as rot, corrosion, and rust. Durable, long-lasting, affordable, and highly customizable, plastic composites are sustainable and environmentally-friendly building solutions.
Contact us today and lower your building costs with sustainable building solutions.