Composites: Where Have We Been and Where Are We Going?
by Tencom Ltd.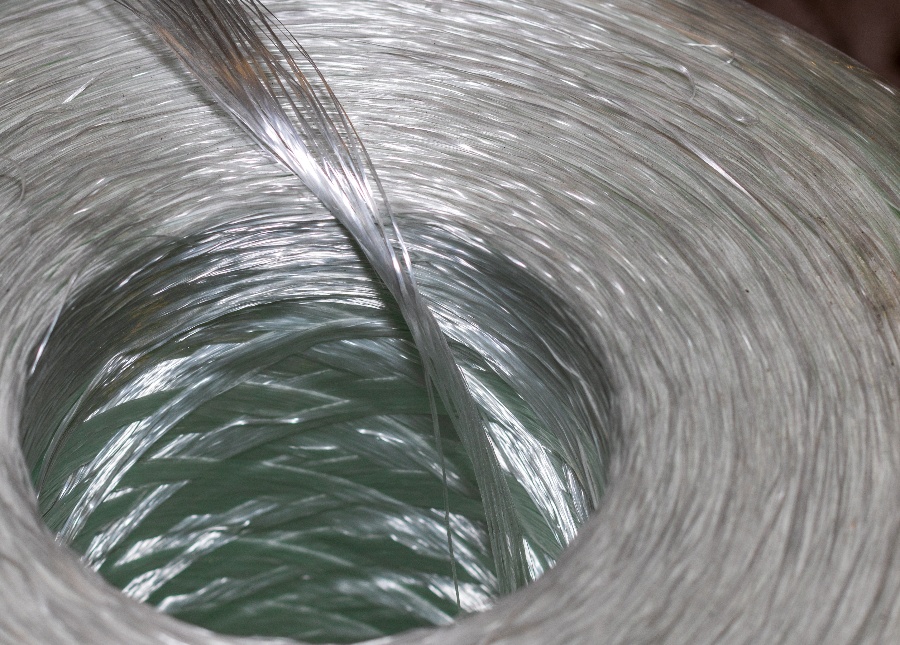 Once upon a time, early Egyptians and Mesopotamian settlers mixed mud and straw when they wanted to build strong and durable structures. The need gave rise to the composite product with the first use of composites recorded in 1500 B.C.
Defined as a combination of two or more different materials, ancient composite products saw straw providing reinforcement to products which included boats and pottery goods.
In 1200 A.D., during the time of Genghis Khan, the first composite bow(s) ─ said to be accurate and powerful ─ was recorded to have been invented by the Mongols. Using a combination of wood, bone and "animal glue", these bows were pressed and wrapped with birch bark.
A popularly used and well known composite is concrete where small stones or gravel are bound together by cement. Cement has some strength under compression though it can be reinforced by adding rebar, mesh, cables or wires.
Synthetic Products
Fast forward to the early 1900s, materials such as vinyl, phenolic, polyester and polystyrene were developed. Natural singular resins were no match for synthetic products. However, standalone synthetic materials could not provide enough strength for some structural applications.
In 1932, Owens Corning introduced the first commercial shipment of a fiberglass product ─ a "Dust Glass Stop" filter.
A polymer (plastic), combined with fiberglass is extremely strong and lightweight. In this way, the Fiber Reinforced Polymer (FRP) industry started.
Necessity is the Mother of Invention
It was not till World War II (WWII) that many of the advancements in composites were created. For example, military aircraft needed alternative materials for lightweight applications. Besides having high tensile strength and being lightweight, engineers experimented with composites and found that fiberglass composites, for example, were transparent to radio frequencies. Composite materials were soon adapted and used to shelter electronic radar equipment.
After the end of WWII, a few composite product innovators tried to introduce composites in different niche market segments. One of the earliest applications is in boats. In 1946, the first commercial boat hull was introduced.
Products made by the pultrusion process were provided and commercially available from others when Brandt Goldsworthy embraced and promoted the process, made machines available to the market, and provided a pioneering force leading to products in the marine, automotive sectors, space exploration and aviation sectors. He has even been credited with the invention of pultrusion -- a manufacturing process that creates fiberglass reinforced profiles.
Currently, pultrusion produces products such as body protection gear (Kevlar), automotive parts, building and infrastructure parts (bars, channels, rods) sports and recreation equipment, tool handles, train ramps, and medical devices.
Composites on a Mission
It was in the 1970s that the composites industry advanced in earnest. Reinforcing fibers and better plastic resins were developed. At this time, global company DuPont invented Aramid fiber known as Kevlar used for personal body protective equipment which is known for being lightweight and strong. Also, around this time, carbon fiber was developed.
Fiberglass is made from plastic reinforced by fibers of glass or filaments. They can be bundled and woven into a cloth. Sometimes, they are cut into short lengths and oriented in a matrix. and in pultrusion are frequently continuous fibers the full length of the part
Today, because of its light weight, high tensile and low maintenance/long sustainability properties, carbon fiber is increasingly used as an ideal substitute for steel parts. Even though the composites industry is still evolving, its growth and popularity is on the rise.
Innovation and Applications
Innovation and the development of new applications in composites will continue to drive growth. The FRP composites industry is in a state of evolution and is revolutionizing the building and infrastructure, automotive, and aerospace markets.
Many specific industry applications in sports and recreation and marine have also seen dramatic conversions. As more and more segments take advantage of the flexibility, durability, corrosion resistance and high tensile properties that composites offer, there is a huge potential for new applications and innovation.
In 2015, the Institute of Advanced Composites Manufacturing Innovation(IACMI) ─ a public-private $259 million partnership set up by the United States Department of Energy ─ will spearhead innovation on composites. The goal is to make advanced composites less expensive and less energy-intensive to manufacture, and easier to recycle.
As such, when developed, new fibers and resins will help create even more applications for composites. Resins that can be recycled will fuel the demand for environmentally friendly, strong and light products.
IACMI's Chief Executive John A. Hopkins said, "IACMI's collaborative structure allows private industry to work with research institutions and state partners to accelerate the development and adoption of cutting-edge manufacturing technologies. Key learnings from IACMI projects can help us reach our goals of creating low-cost, energy-efficient manufacturing of composites for sectors such as in vehicles, wind turbines, and compressed gas storage."
Research and market analysts, Grandview Research pegs the global composites market to grow at a compound annual growth rate of 7.6% from 2020 to 2027. In 2019, the market size was estimated at US$89 billion, fueled by an uptick in demand for lightweight materials in automotive and transportation, wind energy, defense and aerospace.
In fact, the automotive sector is expected to spur market growth during the forecast period because of the need for fuel-efficient vehicles. In addition, with its high tensile strength and lightweight attributes, composites are increasingly used as a replacement for traditional materials such as wood, steel, and aluminum.
Why Choose Composites
Composites are fast becoming a material of choice because they have high tensile strength, are corrosion-resistant, and are durable and lightweight. Work with a reputable manufacturer to decide on an appropriate combination of matrix and reinforcement. In this way, a profile with properties that are customized to a specific need for a particular purpose can be produced.
Composites can also be customized to conduct or insulate heat. Such composites can be found in a wide range of electrical devices, including transistors, solar cells, sensors, detectors, diodes and lasers as well as anti-corrosive and anti-static surface coatings.
Metal oxide composites have specific electrical properties: popularly used to make smaller silicon chips that can be packed more densely into a computer. This improves the computer's memory capacity and speed. Oxide composites ─ used in electrical cables ─ are also used to create high temperature superconductive properties.
Talk to Us
If you have a project that you think can use a fiberglass profile, we can work with you to design and produce it. Our experts have over 50 years of experience with composites and pultruded products. From unique designs to customized colors and patterns, we can make exactly what you need for your next project. Contact us today.