Bio-Based FRP Composites Used to Build Eco-Friendly Delivery Trucks
by Tencom Ltd.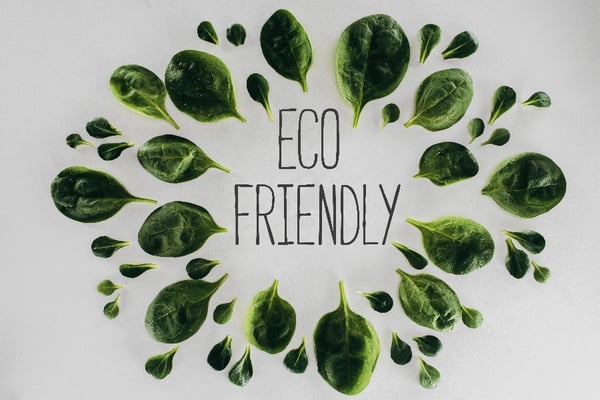 In recent years, one industry that has come under fire for not being very eco-friendly is the automotive industry.
Hybrid vehicles only go so far when it comes to making sustainable vehicles. Conservationists have criticized the factories that produce hybrid and electric vehicles because so many greenhouse gases are let out into the atmosphere during the production process.
In an attempt to remedy this situation, one company is creating bio-based FRP composites to build eco-friendly delivery trucks.
Reinventing the Truck
When it comes to greenhouse gas emissions and low fuel economies, delivery trucks are some of the worst culprits. Luckily, great advancements have been made in FRP composites to make delivery trucks more eco-friendly.
Using sustainable natural flax fibers that have been woven together, Volta Trucks has managed to create a bio-based FRP composite delivery truck that is also fully electric. This green delivery truck uses an all-electric powertrain to transport goods in a greener, more energy-efficient manner.
This innovative truck is called the Volta Zero. The Zero stands for zero emissions, which is what electric vehicles make. As a more sustainable option than gasoline-powered or hybrid vehicles, such zero-emission trucks are ideal for delivering goods in urban environments.
The bio-based FRP composite that Volta Trucks is using is a carbon-neutral flax fiber combined with biodegradable resin. With the help of the European Space Agency, the dreams of creating the Volta Zero have come to fruition. Bcomp and ampliTex were also collaborators in this project.
Bcomp supplied the grid technology that was used to reinforce the flax fiber tech fabric made by ampliTex. When combined, the result is a stiffer, more eco-friendly carbon fiber composite. The process reduces the production of carbon dioxide by a staggering 75%.
To understand the process even better, flax fiber is woven into a mat, which is then pulled through a grape seed oil-based resin and cured. The result is biodegradable exterior body panels for the Volta Zero truck.
These are both flexible and strong enough to be put to use on a delivery truck. Furthermore, when the truck is no longer useful, the sustainable FRP composite materials can be burned and reused as thermal energy.
The Volta Zero
The battery-powered electric powertrain on the Volta Zero uses a 160- to 200-kWh battery pack. With a driving range of 124 miles (200 km), it has more than enough juice to make it through urban deliveries. At the end of the work day, the battery can be recharged by hooking the truck up to a power outlet via the charging cable.
The Volta Zero is now the world's first vehicle to incorporate natural flax fibers and biodegradable oil-based resin into the exterior body panels of the vehicle.
The goal of the Volta Zero is to help drastically reduce the amount of carbon dioxide that is pumped into our atmosphere every day. The problem isn't just exhaust fumes from personal vehicles or even commercial vehicles. We will only see better results if the production process at the factories is also addressed.
With the Volta Zero prototype currently under production, we can expect to see the vehicle make its way to the testing phase in the early months of 2021. It is not yet ready for commercial use.
Strong and Long Lasting
Most people imagine that biodegradable products will disintegrate as soon as water touches them. However, this is not the case with bio-based FRP composites.
They are just as strong and long-lasting as conventional FRP composites. These biodegradable products still use fiber rovings and resins. The difference is in the type of fibers and resins.
While typical FRP composites use epoxy resins, bio-based FRP composites use raw, renewable resources instead. The most common resources used to make bio-based resins are natural oils (such as grapeseed), tannin, lignin, carbohydrates, and other types of phenol compounds.
Generally, bio-resins are categorized as hemp, vegetable glycerol, soybean oil, grape seed oil, canola oil, or some other type of plant oil derivative.
To create a bio-resin, the raw resource is first melted down to its final breaking point. Only then is it mixed into the resin compound to create the blended resin product. Flax fiber rovings that have been woven together will then be pulled through a liquid bio-resin bath.
From here, the product is shaped and cured. Once the product has fully hardened it will not break down again. Therefore, bio-resins are still technically considered synthetic materials. However, they do not require the same amount of energy to create, which results in less carbon dioxide pollution from the factory.
Marine Applications
Traditional epoxy resins are indeed a bit more rigid and corrosion-resistant. However, bio-resins have a few other benefits besides biodegradability that make them very attractive for use in the creation of FRP composite products.
They are more water-resistant and UV radiation-resistant. While traditional epoxy resins are water-resistant, bio-based resins work even better in wet and sunny environments. That is why you can see bio-based FRP composites increasingly used in marine craft.
Check out the Pulse58 electric, inflatable motorboat to learn more about eco-friendly FRP composites in marine crafts. Other applications that can enjoy the water-resistant advantage of bio-resins are rainwater tanks and electrical circuit boards.
Another bonus to using bio-resins is that they don't give off a chemical odor. During the pultrusion process, protective masks be worn as epoxy resin can give off a strong chemical smell.
Specialty Resins with Tencom
Our experts are highly skilled in creating FRP composites using specialty resins. The additives we use can enhance the product's overall strength or fire-retardant abilities.
While our typical process from start-to-finish usually takes between three and four weeks, it can take anywhere from six to eight weeks to create FRP composite products with specialty resins. Get in touch with us today to learn more.