Applications Fuel Growth In GRE Piping
by Tencom Ltd.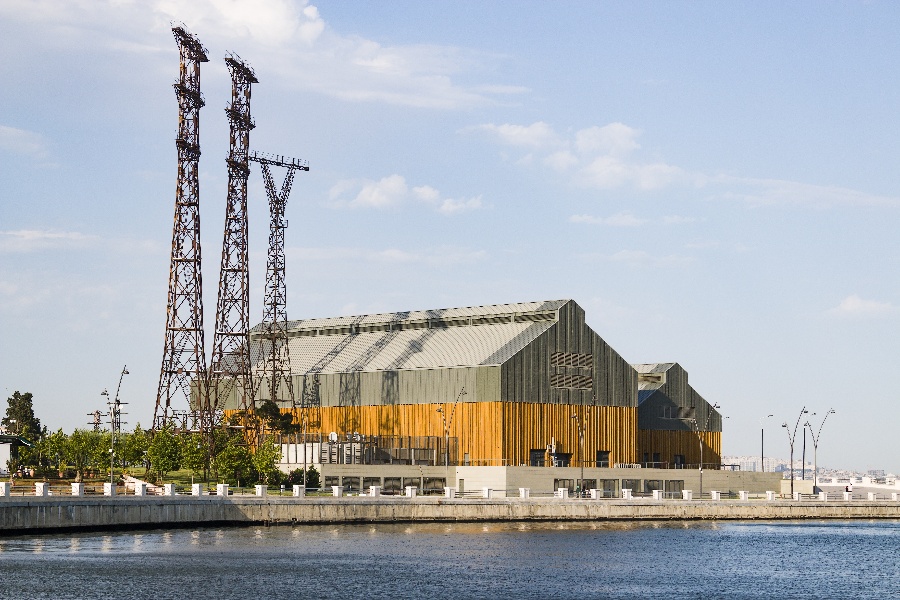 Glass fiber reinforced epoxy (GRE) pipes are making the case to be an excellent alternative to carbon steel pipes. With smooth internal surfaces, these enable high pipe flow capacity while reducing friction.
GRE pipes are especially useful in corrosive environments because internal frictional losses of fluid flow are minimal when compared to carbon steel pipes.
Used for industrial applications, GRE pipes can withstand high temperatures and can be used in offshore platforms and water treatment plants to handle salty water.
Meanwhile, glass-reinforced polymer (GRP) pipes are comprised of composites made of a polymer matrix reinforced with fibers. The main difference between the GRE and GRP is the matrix material resin used for bonding the glass fiber. GRP pipes use Isophthalic Resin while GRE pipes use epoxy resin. It is used as a lining material in sewage effluent tanks because of its resistance to chemicals and corrosion.
Both GRE/GRP pipes are manufactured using the filament winding process. This post will discuss GRE pipes and the reasons for their increasing popularity.
Increasing Popularity
GRE pipes can be easily installed and are maintenance-free. They are non-conductive, lightweight and easy to handle. In other words, they are simple to grip and connect.
Therefore, heat loss and insulation protection are minimized, which lowers costs. These pipes are anti-corrosive making them suitable for use in moist surroundings and salty, swampy environments.
Apart from being anti-corrosive, GRE pipes have a long service life, have high resistance to surge pressure, and low thermal conductivity.
A key characteristic of the GRE pipe is hydraulic efficiency. They provide chemical resistance, thermal resistance and high mechanical properties. Able to withstand varying temperatures, pressures, and adverse soil and water conditions, GRE pipes are suitable for use in desalination plants, chemical plants, fire mains, oil exploration, and dredging.
GRE pipes can be used in multiple applications including:
Plant piping
Plant process piping
Oil & Gas flow lines
Offshore platform applications
Sewage piping/desalination plants
Downhole tubing and casing
Engineering services
Currently, these pipes are used in sectors such as:
Oil & Gas
Manufacturing
Transportation
Building & Construction
Irrigation
Offshore Applications
Types of GRE Piping
GRE piping can be segmented by types:
Polyester
Epoxy
Other materials
GRE pipes are made of high-strength fiberglass and amine cured epoxy resins. To manufacture GRE pipes, the materials are processed under the discontinuous filament winding process. In filament winding, glass fibers are supported for their transportation into the resin tray which has glass soaked or impregnated into the epoxy resin.
The fibers are then wound around the rotating mandrel at a particular specified angle. The winding process will continue till the desired pipe wall thickness is achieved.
Advantages of GRE Pipes
Piping components can comprise of tubes, pipes, fittings, gaskets, flanges, valves, bolt-nuts, expansion joints, traps, hose pipes, separators, strainers, control valves, security valves, spectacle blinds, and blind flanges as well as drip rings. Advantages include:
1. Strong and Lightweight
GRE pipes offer a high strength-to-weight ratio. GRE pipes are made of hoop tensile strength of 300-375 MPA, when associated with PVC pipes. They do not need bonding agents, welding and bolting. It has mechanical power and can endure light to reasonable weight. Furthermore, GRE pipes are much lighter when compared to mild steel, ductile iron as well as HDPE pipes. This ensures that they are easy to transport and install. In comparison to traditional materials, such pipes are hard-wearing, consistent and relatively inexpensive.
2. Hydraulic efficiency
GRE pipes come with a smooth interior surface that offers outstanding hydraulic features and extraordinary flow volume and less resistance. There is less friction coming from the fluid flow which means less energy is required for pumping and lower operation costs.
Key Growth Drivers
In fact, the demand for GRE piping is continuing to experience high growth. Over the past year, the global GRE pipes market has witnessed positive growth and is expected to experience growth from 2021 to 2026. The global market size for GRE pipes is projected to grow at a compound annual growth rate (CAGR) of 5.1%, reaching US $3161.3 million by 2026, up from $ 2345.2 million in 2020.
A key driver in the global demand for GRE pipes comes from the energy market, especially oil and gas commodities. GRE pipes are employed extensively in the oil & gas industry where common applications include crude oil transportation, oil field application, petrochemicals, and refineries.
Another driver for GRE pipes is in water and sewage management as they are corrosion resistant, cost-effective, light in weight, and durable. Fiberglass pipes offer less frictional losses as the C-value for the design does not deteriorate over time. With good hydraulic efficiency, GRE pipes are suitable for ground and underground sewage applications.
By and large, fiberglass pipes are utilized in water treatment plants, metallurgy sewage facilities, wastewater treatment plants, and industrial effluents treatment plants. Governments and developers are providing a major push for improving sanitary conditions and industrial sewage management.
Market Projections
Transparency Market Research projects that for 2021 and beyond, the rise in infrastructure development and increase in urbanization in developing countries offers growth potential for the GRE pipes market. In North America, the demand for GRE piping is projected to be on the uptick because the region is one of the key exporters of crude oil, with developments in the shale oil field being a key driver.
Asia Pacific ─ with countries such as China, India, Malaysia, and Indonesia ─ is experiencing rapid industrialization and urbanization. The rapid growth of the petrochemicals industry will be a major driver for the GRE pipes market.
Middle East & Africa ─ known for their natural resources such as coal, oil & gas, and other precious minerals ─ are also projected to experience high demand for GRE pipes. Governments and project developers are putting in significant investments to develop these resources. Furthermore, infrastructure development and developments in the natural gas field are likely to create opportunities for future growth in the GRE pipes market.
However, one of the disadvantages of GRE pipes is that they are not as impact resistant as conventional steel pipes because the thermostat resin system is brittle.
Talk to Tencom
For more information on using GRE products for your next project, contact us.